Neuron Mobility has announced they will be launching a new location-tracking feature across a six-month trial period. The company behind the orange e-scooters will be testing out a combination of features referred to as the 'e-scooter brain'.
The e-scooter brain—which is comprised of three new forms of technology—is hoped to grant Neuron greater access to and control over the use of their e-scooters.
The first technological innovation is High-Accuracy Location Technology (HALT). HALT will allow Neuron to more precisely track its scooters, with the company claiming they will be able to track a scooter's location to an accuracy of within 10 centimetres.
The introduction of Rapid Geofence Detection (RGD) will reportedly enable Neuron's e-scooters to immediately register pre-programmed geofences—in other words, places where riding is prohibited or limited in some way. According to Neuron, RGD technology will allow the scooters to register geofences within 0.3 seconds, as opposed to the standard time of 6-12 seconds.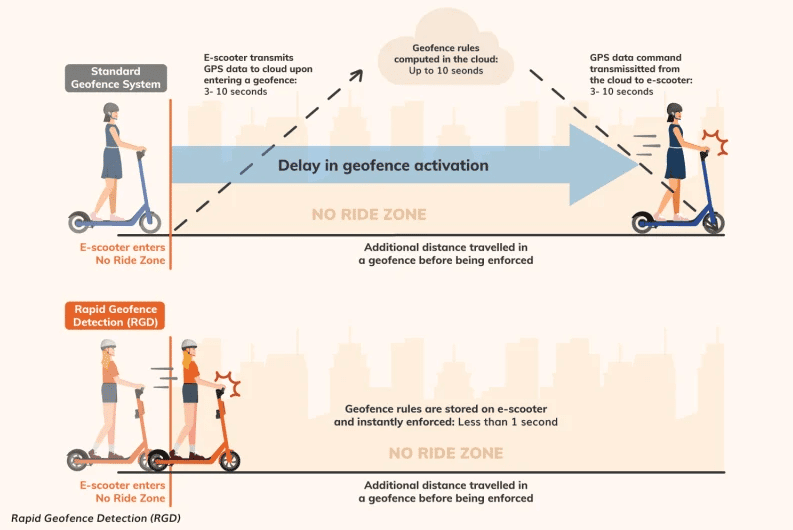 Dangerous Riding Detection (DRD) is the final piece of groundbreaking technology Neuron claims will enhance rider and pedestrian safety. The DRD system will detect erratic or unsafe riding, such as in the case of excessive swerving and speeding. The app may then deliver immediate feedback to the rider, with the possibility for a ban to be imposed.
The trials will take place in a handful of cities across the world, such as Brisbane and Darwin in Australia and Ottawa in Canada. The changes may come just in time for Neuron who, along with other e-scooter companies, has faced questions surrounding the vehicles' safety.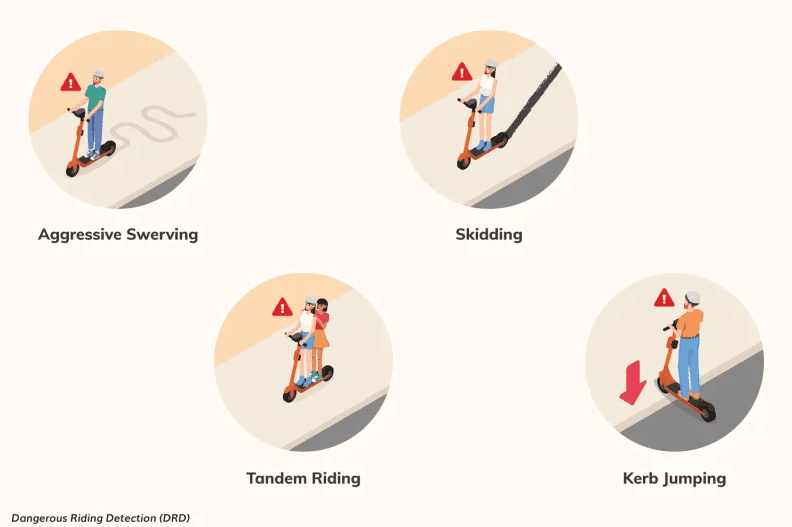 "Recently there's been plenty of industry talk from micromobility operators about how to apply new technology to better control e-scooters in cities, but until now it's mostly been aspirational or theoretical," Neuron Mobility CEO Zachary Wang.
"The launch of our Dangerous Riding Detection technology allows us to profile our riders, and we can take a carrot and stick approach to improving behaviour. In some cases alerting a rider to a dangerous behaviour at the exact moment it happens, then immediately educating them on how to rectify the situation, could help to change bad habits and improve safety. Long-term we can give all riders an individual safety rating. It will allow us to incentivise good behaviour, target certain riders for refresher training, and also ban rogue riders and repeat offenders for riding dangerously."
It is hoped the changes may address safety concerns and reduce injuries associated with e-scooters.
Please support us by liking and following this page so we may continue to publish impartial news coverage.