Millions of red crabs have begun their annual migration across Christmas Island this week. The migration typically begins following the first rainfall of the wet season.
Red crabs have flooded the streets of Christmas Island, located just northwest of Perth, Western Australia. The crabs—which spend most of the year lurking within the island's forests—are making their way across the island in enormous swarms to begin their mating season.
Videos and photos show countless red crabs moving around the island, with many roads being closed off completely to ensure their safe travels. Residents and tourists may also spot crab bridges, built to allow the crustaceans to migrate safely over busy roads.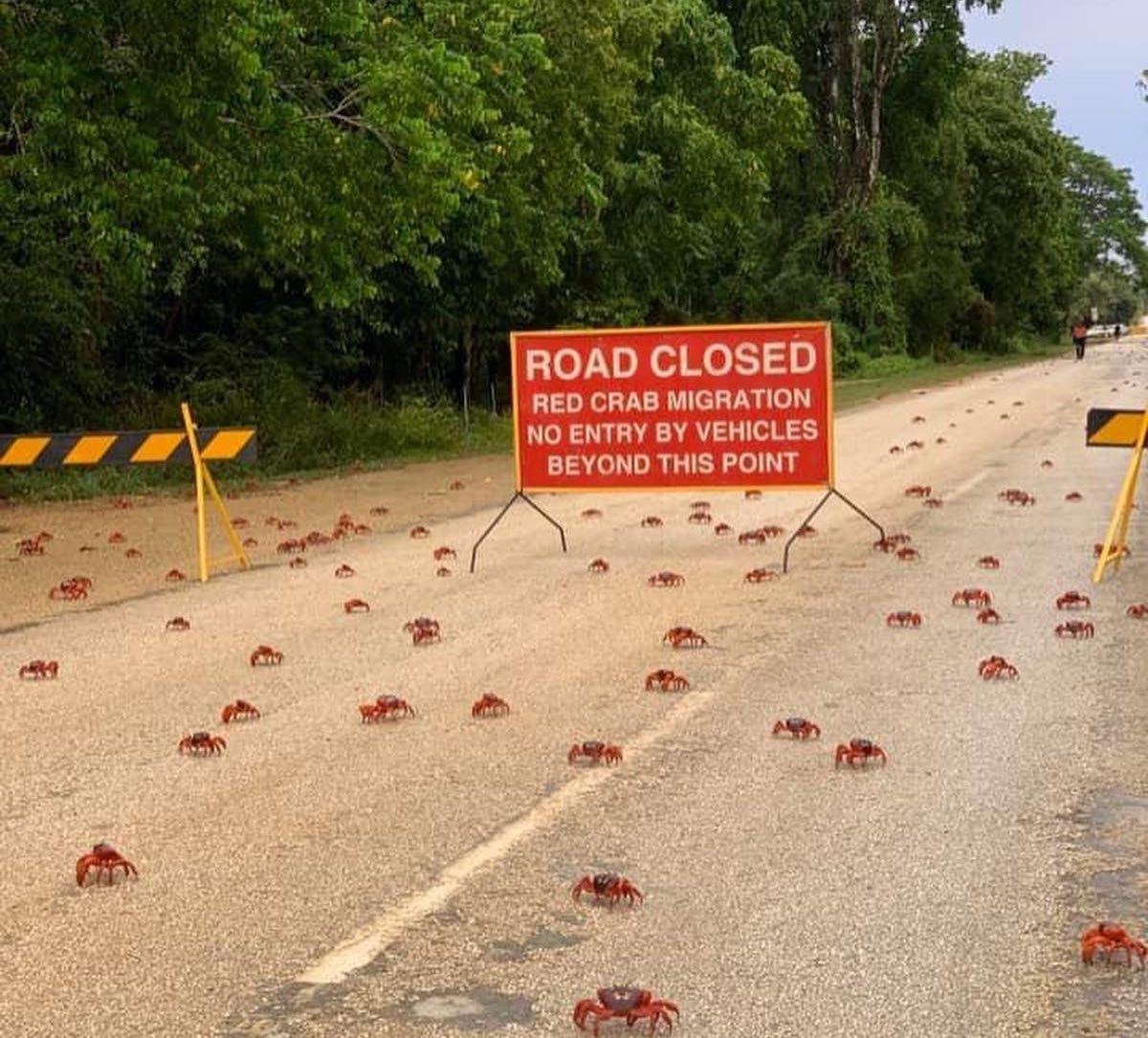 Male red crabs typically lead the migration, with female red crabs joining them at the coastline soon after.
Once the crabs have completed their migration to the coast, crabs will enter the water to regain moisture lost in their travels. From there, the breeding bonanza begins. Male crabs will create burrows wherein they mate with female crabs. Once it's all over, the male crabs return to their home on land while the females stay behind to give birth.
Female crabs can lay as many as 100,000 eggs within their pouch. When the time comes to bring new crabs into the world, the female crabs return to the shoreline to release their eggs and begin the process of 'spawning'. It can take almost a week for the eggs to spawn, whereupon the female crabs return to the land.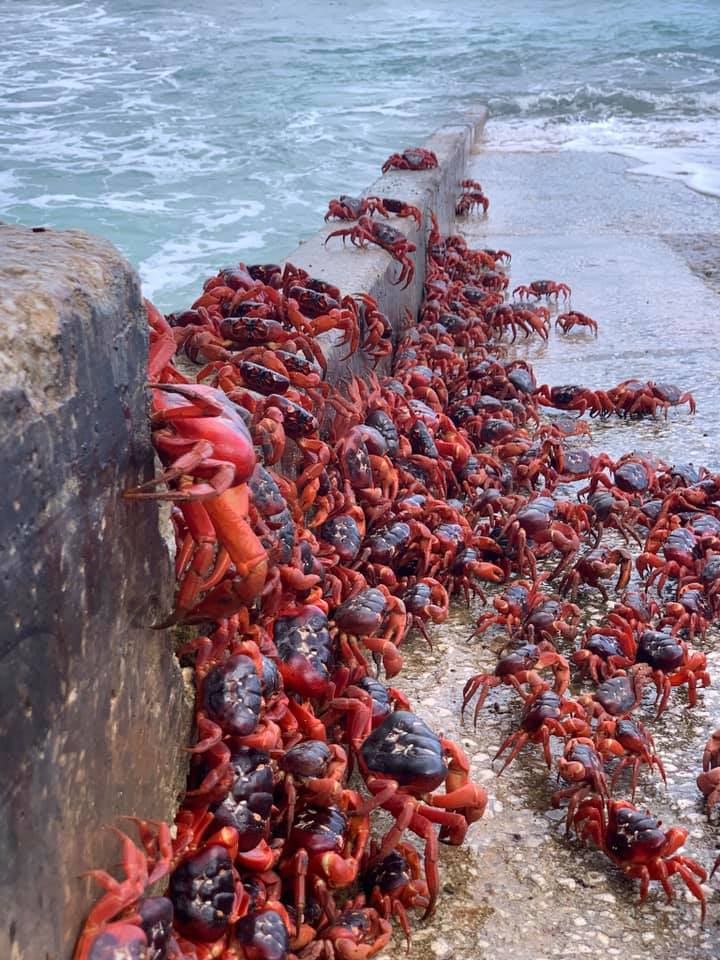 According to Parks Australia, most larvae do not survive, typically being consume by fish and sharks before they can leave the water. However, the once-in-a-decade occurrence of mass larvae survival can contribute enormously to the furtherance of the red crab population.
Not only do these crimson crabs provide the residents of Christmas Island with a spectacular sight each year, but they also contribute enormously to the ecosystem.
"Red crabs contribute to rainforest health by selectively consuming plants, cleaning up leaf litter, turning over the social and fertilising it with their droppings," wrote Parks Australia.
Spawning, which will mark the end of the process for another year, is estimated to largely take place through late November.
Please support us by liking and following this page so we may continue to publish impartial news coverage.