Researchers at the Garvan Institute of Medical Research in Sydney have developed a new DNA test that can detect genetic diseases quicker and more accurately than any already existing tests.
This new DNA test differs from current testing in which doctors are able to scan for all disorders at the one time instead of only testing for genes based on the symptoms the patients presents with. The scanning works by using a technology known as Nanopore which analyses long DNA or RNA fragments.
A study participant named John presented with uneven balance during a ski lesson over ten years ago and underwent testing for many years. This new test was able to correctly diagnose him with a genetic disease known as CANVAS which affected his brain and saw him unable to walk without support.
'It was reassuring to finally confirm my diagnosis genetically, and it's exciting to know that, in the near future, others with these types of conditions will be able to get a diagnosis quicker than I did,' he said.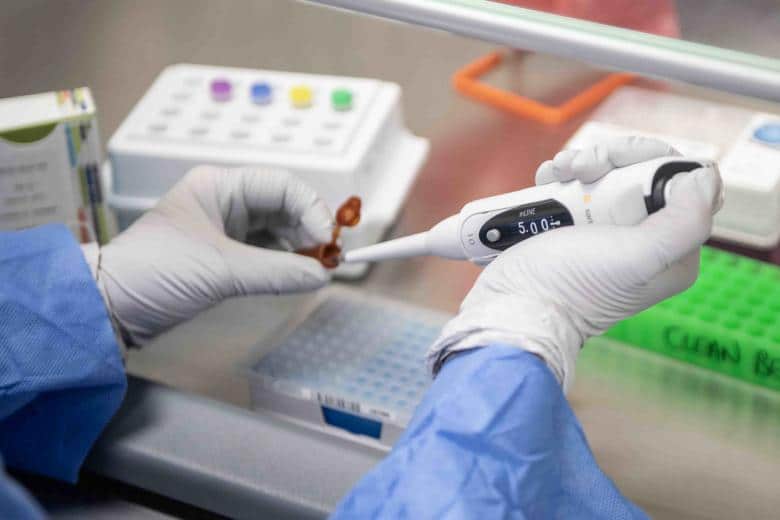 Scientists from Australia, Israel and the UK collaborated on the study which covered 50 diseases belonging to DNA sequences in a person's genes known as 'Short Tandem Repeat (STR) expansion disorders'. Head of Genomics Technologies at Garvan Institute and Senior Author of the study Dr Ira Devenson said that the breakthrough will ensure that future DNA testing is easier and quicker for these certain diseases.
"We correctly diagnosed all patients with conditions that were already known, including Huntington's disease, fragile X syndrome, hereditary cerebellar ataxias, myotonic dystrophies, myoclonic epilepsies, motor neuron disease and more," Dr Devenson said.
"They are often difficult to diagnose due to the complex symptoms that patients present with, the challenging nature of these repetitive sequences, and limitations of existing genetics testing methods,"
"In the one test, we can search for every known disease-causing repeat expansion sequence, and potentially discover novel sequences likely to be involved in diseases that have not yet been described."
According to the Garvan Institute, Nanopore testing is much more affordable than standard testing as is it roughly the size of a stapler and costs about $1000 compared to x10 the amount for traditional DNA sequencing technologies. It is expected in the next two to five years the technology will be used in diagnostic practice.