US President Joe Biden has announced plans to expand NASA's 2023 budget to $26 billion USD in an effort to support the Artemis program and future space endeavours.
NASA Administrator Bill Nelson said that the $2 billion increase from last years budget will be used to put a woman and person of colour on the moon by 2025 as well as help funding to send humans to mars.
"Greater than a number, statistic, or fact is what the President's budget request represents," he said.
"It's an investment in the businesses and universities that partner with NASA in all 50 states and the good-paying jobs they are creating,
"It's a signal of support for our missions in a new era of exploration and discovery."
A detailed breakdown of the budget revealed exactly where the money will be spent. Over $7 billion will be put towards the Artemis program and preparation for mars exploration while $4.7 billion will go to enhancing lunar missions.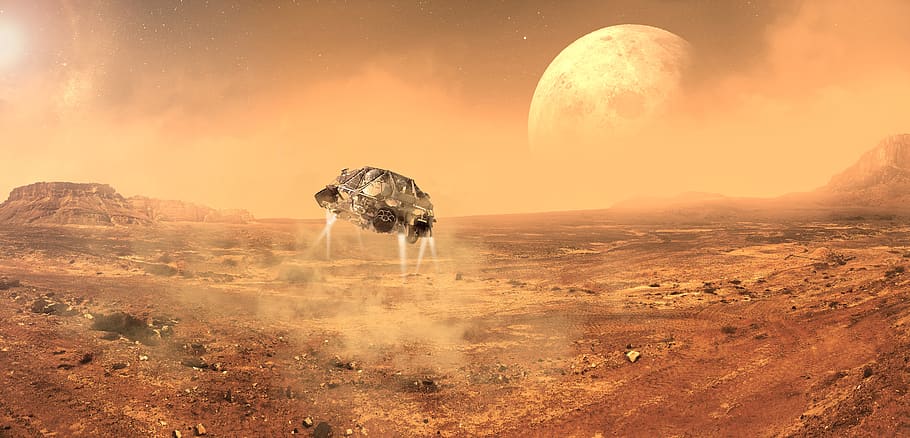 Areas that will also receive a monetary increase will be weather monitoring, commercial space activities and aircraft development. This year's budget for NASA is $24.04 billion USD which was $800 million less than what was requested.
NASA's budget for 2021 was set at $23.3 billion USD which was a three per cent increase from the previous year according to The Planetary Society. Although $26 billion is the suggested amount, the budget will have to undergo congressional review before an exact number can be decided on.
The budget has been met with mixed commentary online with one @mtracey mentioning "I seem to recall Democrats mocking the "Space Force" when Trump created it. Now Biden wants to boost its funding by 40 per cent in *just one year*". While user @AnnaGeherin pointed out that "This is the largest request for science in the space agency history!".