It's called a therizinosaur, and it's the first fossil to have been found in Asian marine sediments.
Still confused?
A joint US and Japanese science team have found a new species of the therizinosaurid dinosaur, a large and primarily herbivorous creature with hollow bones and three-toed limbs.
It used "fearsome claws to graze along the coast" and was a constant present on shorelines.
The enormous claws were apparently not used as a defence mechanism or tool for catching prey, instead they specialised for pulling vegetation into the mouth for grazing.
And to top it off, instead of scales, it has fur; giving the dinosaur a bizarre look of half-bird, half reptile.
Officially titled Paralitherizinosaurus japonicus (note the sly nod to where it was found), the team analysed a partial vertebra, partial wrist and forefoot collected in 2008 from the Osoushinai Formation before making their findings.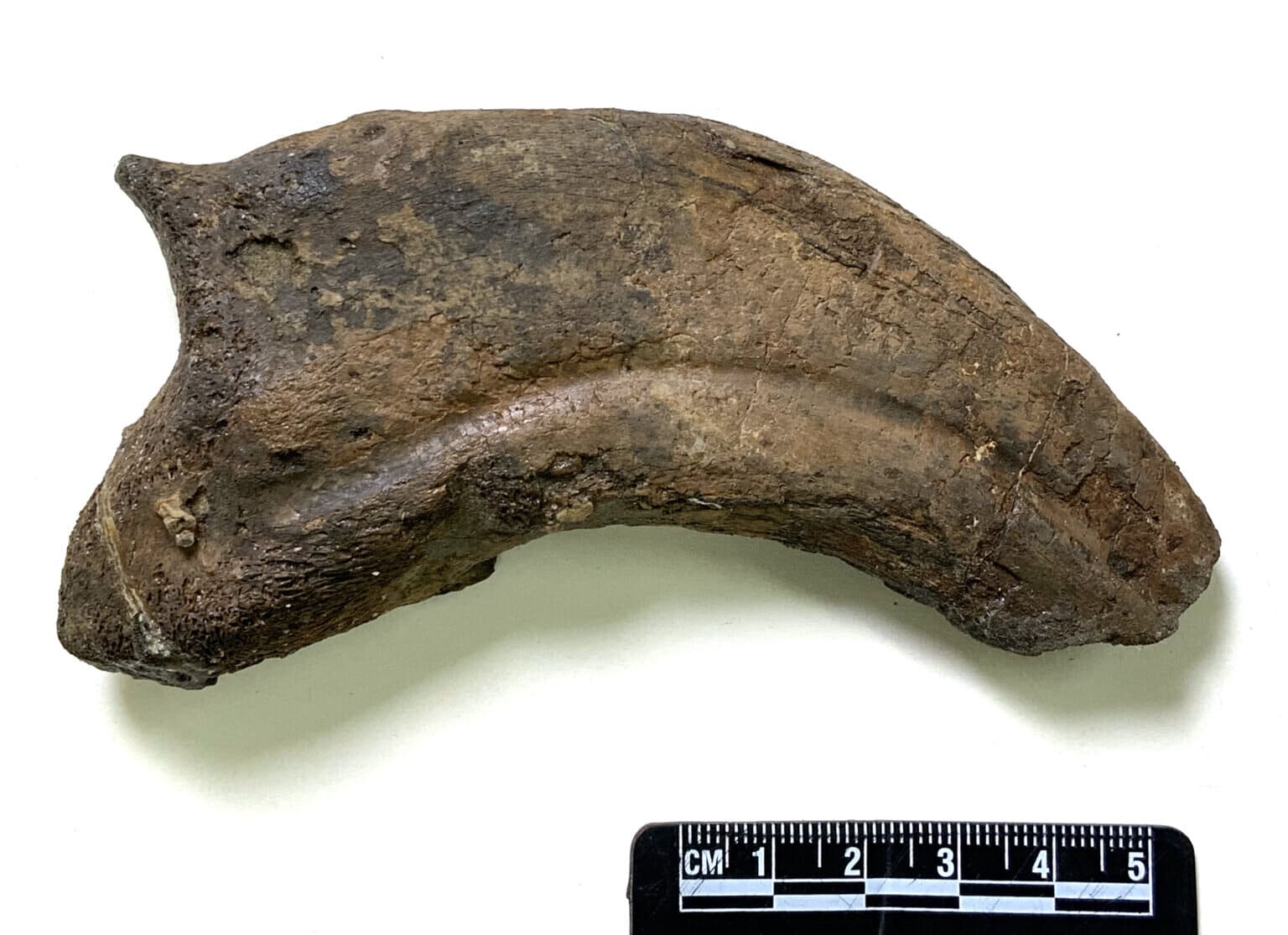 Led by Southern Methodist University's Anthony R. Fiorillo, the published results in journal Scientific Reports shed some light on the incredibly rare find.
"This study also tells us how much more we still have to learn about the incredible history of life on Earth," he said.
"There has been bone fragments and fossils found in other Asian countries such as China and Mongolia."
When the fossil pieces were first examined, there wasn't enough comparable data on the species to make exact confirmation practical.
A fruitful decision to revisit the original analysis after some recent scientific developments have led to a wealth of data for comparison, causing the team to declare the new species.