The teenager who was behind the wheel of a stolen car that ploughed into parents-to-be Matthew Field and Kate Leadbetter in Brisbane suburb Alexandra Hills last year has been sentenced to 10 years in prison, although he will be released after serving six.
The 18-year-old, who cannot be named due to Queensland legislation on underage crime (he was 17 at the time of offending), pleaded guilty to manslaughter after driving a stolen Toyota Landcruiser 4WD on a suspended licence when he hit the couple, before recording high-range drug and alcohol readings after the crash.
He was initially charged with two counts of murder; these were later downgraded to manslaughter after the prosecution accepted lesser pleas.
Mr Field, 37 at the time of the incident on Australia Day last year, and Ms Field (who was six months pregnant), 31, were out walking their dogs when the boy careened through an intersection at high speed, running a red light before crashing into a truck.
The collision caused the Landcruiser to roll, striking the couple at speed as they walked across the intersection.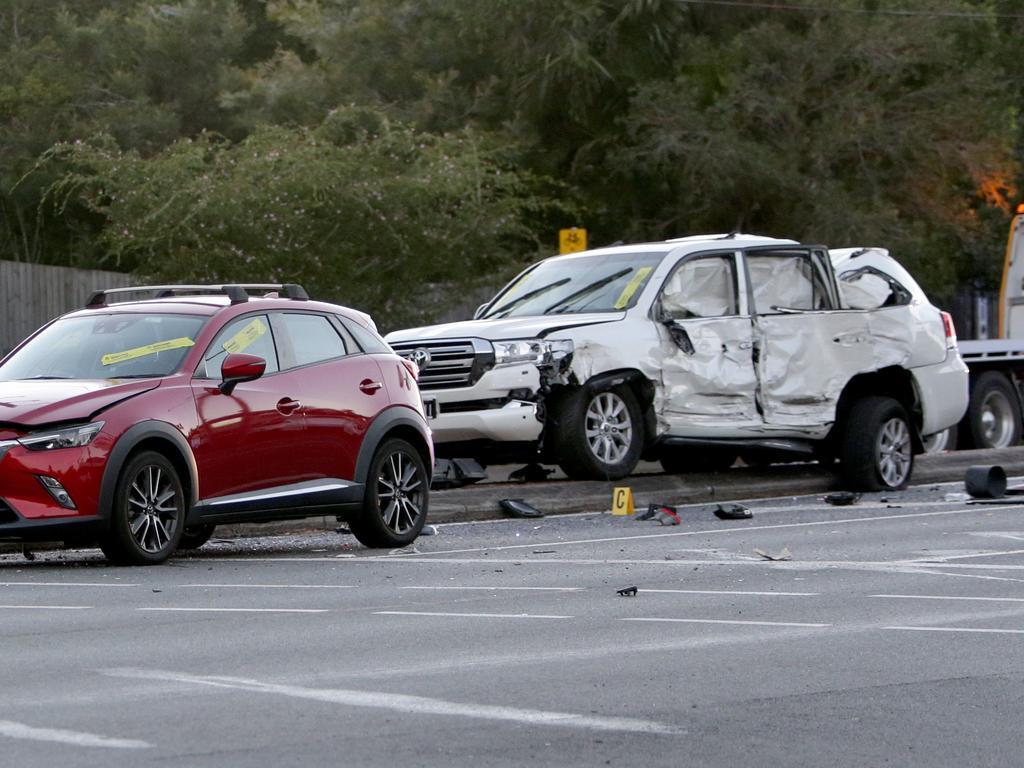 It was alleged the boy had been driving at over double the speed limit throughout the area after leaving a licensed premises earlier that day, repeatedly driving on the wrong side of the road toward oncoming traffic, mounting median strips and ramming into another car.
The court was played distressing footage of the teen's "reckless, aggressive and highly dangerous" driving via dashcam (including the collision), which caused numerous family members and friends to leave the courtroom.
In an eerie coincidence, the now-18-year-old will now be eligible for release on Australia Day 2027, exactly six years to the day of the offences.
Crown prosecutor Todd Fuller SC said the defendant was high on cannabis at the time of the crash, and his estimated blood alcohol content (BAC) was somewhere between .151 and .192 – if the teenager blew the higher reading it would be nearly four times over the legal limit for a full licence holder, let alone a suspended learner driver – a fatal mix for a well-loved couple who were minding their own business on what is supposed to be a day of celebration, reconciliation and respect.