She was one of the oldest Asian Elephants in the world with Perth Zoo paying tribute to the "extraordinary animal" through a memorial walk.
The oldest Elephant in Australia passed away at 65 from age-related complications according to Perth Zoo who said that her "final moments were peaceful".
It was said in their press release that her health rapidly declined after keepers and vets noticed she had issues sleeping and had a lack of mobility. She was surrounded by her carers and passed away on Wednesday night.
A memorial walk will be held in her honour on July 10 with people able to learn more about the life of Tricia.
Perth Zoo has asked that people don't send flowers and instead donate to a conservation fund that will build an elephant guard post in Sumatra.
The money will ensure that wild herds of Sumatran Elephants can continue to be protected from poachers.
One of her keepers, Steve Edmunds that she "had all the good qualities of humans without the bad" adding that "she was one of my best friends".
He also made mention of her human qualities.
"She would sense when someone, be it elephant or human, had a problem and would know to be extra gentle and caring around them.
"If you were feeling unwell or down, she would gently wrap her trunk around your leg, waist or arm and hold you making a low, soothing rumble to make you feel better."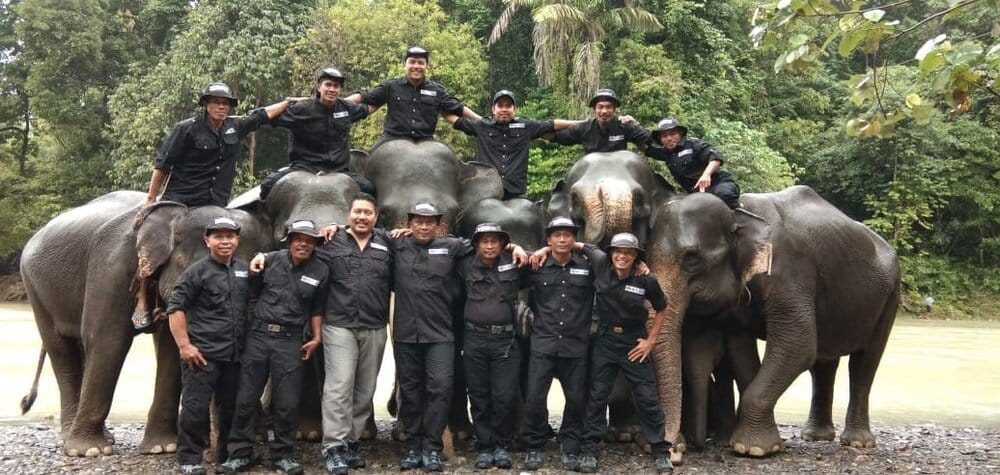 Environment Minister Reece Whitby said it was a sad day for Perth Zoo and the "wider Western Australian community".
"Tricia was an iconic and treasured piece of our State's identity, and she touched the lives of many over her 65 years.
"I would like to pass on my condolences to the passionate keepers, veterinarians and zoo staff who cared for Tricia. I understand this must be a very difficult time, so thank you for your dedication and commitment."
Adding to his sentiment was WA Premier Mark McGowan.
"Tricia wasn't just well-known, she was well-loved.
"Her stature and her grace were compelling. For many, she was a Perth icon.
"If you lived in Perth at some point in your life then you probably have a memory of Tricia."