The government has announced that additional visa pathways will be given to Ukrainians who have sought refuge in Australia.
It comes as the offer of Temporary Humanitarian Stay to Ukrainians is due to expire on July 31, with authorities recognizing that not everyone would be able to apply for the visa.
Instead, they have said that Ukrainians may now apply for either a Bridging E (subclass 050) or Protection (subclass 866) visa by that date.
Minister for Immigration, Citizenship and Multicultural Affairs Andrew Giles said the visa for Ukrainian refugees will continue to be processed as a priority.
"Since February 2022, the Government has granted over 8,600, mostly temporary, visas to Ukrainians in Ukraine and hundreds more to Ukrainians elsewhere. In that time, nearly 3,800 of these visa holders have arrived in Australia," Minister Giles said.
"We want to ensure this cohort, both onshore and offshore, can continue to reside in the Australian community for as long as they need, through a range of short and long term visa pathway options."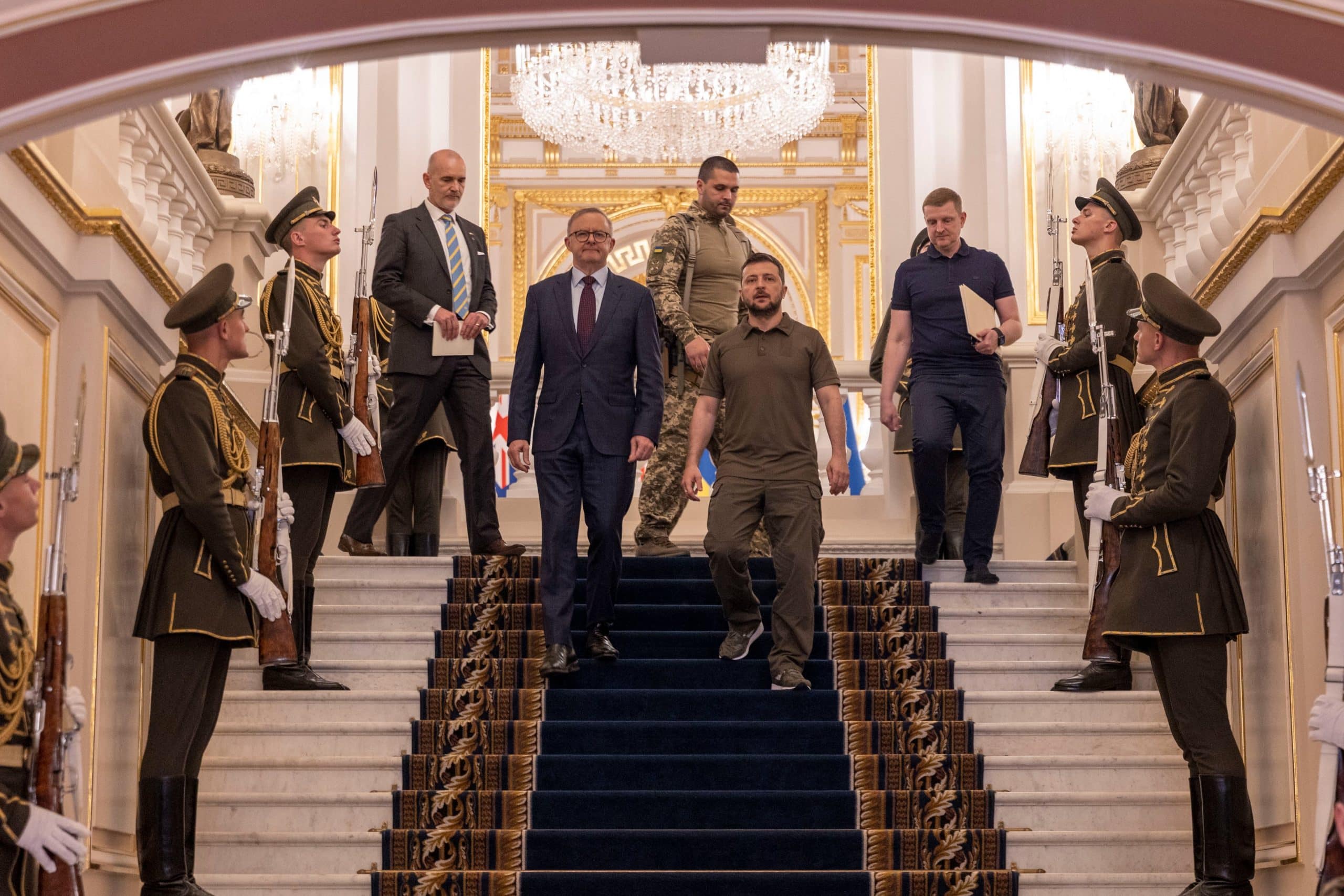 Mr Giles mentioned that eligibility requirements will need to be met, but those who are granted a visa can potentially access Medicare, schooling and working rights, while also being granted access to free translating and language services.
For those who are unsuccessful, the Minister pointed out that other visa routes including, skilled, family, student and visitor will still be open for application.
Originally the Humanitarian Stay was to be cancelled on July 14 but extended to the end of July.
Prime Minister Anthony Albanese recently visited Kyiv, meeting with Ukrainian President Volodymyr Zelenskyy where he committed over $100 million in support for the ongoing war.
"My visit to Kyiv and recent visits by other world leaders sends a clear message that democratic nations like Australia will stand side-by-side with the Ukrainian people in their time of need," he said.
Mr Albanese also pledged to stop importing Russian gold and opened duty-free shipping for Ukrainian imports.