The trial of Ghislaine Maxwell, an associate of deceased financier and alleged sexual abuser Epstein, is underway this week. Maxwell has pleaded not guilty to eight counts related sex trafficking, among other charges including perjury.
Content Warning: This article details allegations of sexual abuse.
18 months after she was arrested, British socialite Ghislaine Maxwell is facing trial over charges related to the alleged sexual abuse of young women and girls by Jeffrey Epstein and his associates. Maxwell is accused of recruiting and grooming minors to "engage in sex acts with Jeffrey Epstein," according to the indictment.
The charges pertain to conduct between 1994 and 2004.
"Having developed a rapport with the victim, Maxwell would try to normalize sexual abuse for a minor victim by, among other things, discussing sexual topics, undressing in front of the victim, being present when a minor victim was undressed, and/or being present for sex acts involving the minor victim and Epstein," the indictment states.
Read the full indictment here.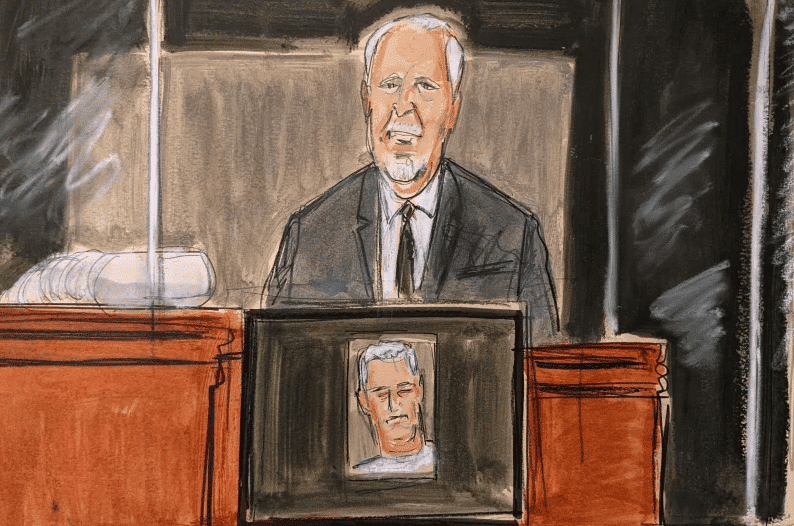 Lawrence Paul Visoski Jr, a former pilot for Epstein, testified that Maxwell was the financier's "number two" and would frequently contact Visoski to schedule flights on his behalf. Visoski was a pilot on what has been referred to as Epstein's 'Lolita Express', as it was allegedly used to transport minor victims.
"[Maxwell] was the one that pretty much handled most of the finance, my expenses, spending in the office," said Visoski.
Visoski said the two were "partners in crime".
Visoski piloted two jets for Epstein and his associates between 1991 and 2019. Over the thirty-year period, the pilot said he never encountered sexual activity on the flights. He noted he stayed in the cockpit for most of the flights, though he would sometimes leave to go to the bathroom.
The pilot said he had flown planes carrying many of Epstein's associates, including Prince Andrew, Bill Clinton, and Donald Trump "more than once".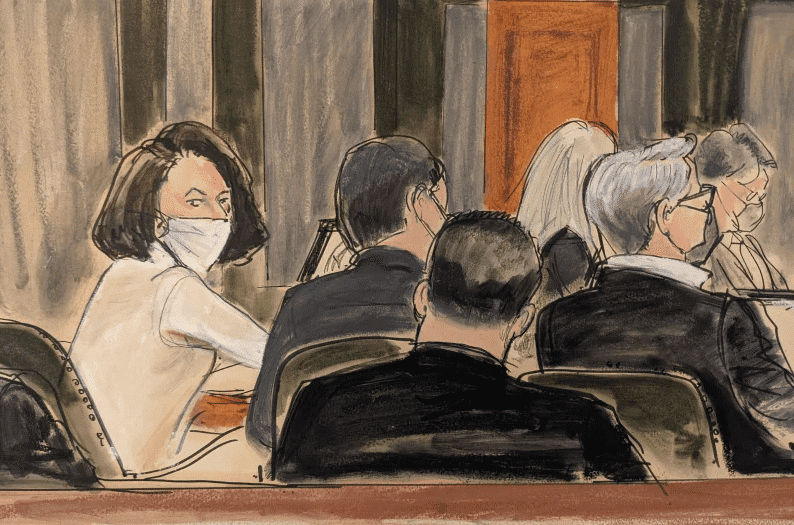 An accuser of Maxwell and Epstein, known by the pseudonym Jane, has also testified.
She said she was 14 years old when she first had "sexual contact" with Epstein, noting that Maxwell was also present at times. Jane said she had first been approached at a summer camp in 1994 while eating ice cream with friends.
Jane testified that Epstein had offered to help her with her singing career.
On one occasion, Jane says Epstein brought her to his pool house and pulled down his pants.
"He pulled me on top of himself and proceeded to masturbate on me and then he got up and went into the bathroom and cleaned himself up," she said.
"I was terrified and felt gross and I felt ashamed."
A defence attorney for Maxwell accused Jane of having "internal inconsistencies" in her testimony.
Maxwell will be tried for two charges of perjury separately from this trial. She faces accusations that she lied under oath in 2016 during a deposition pertaining to a civil suit initiated by Virginia Giuffre. Giuffre accuses Epstein, Maxwell, and Prince Andrew of sexual abuse.