While 2021 has seen the world of cryptocurrency soaring to new heights, the most popular coin plunged in value by almost 20 per cent over the weekend. So, what happened and what might have caused it?
Note: Unless otherwise stated, all currencies expressed in $AUD.
This year has seen high highs and low lows within the cryptocurrency market. From the rise of Ethereum to the sudden emergence and disappearance of Squid Coin, it's been a time of change and volatility.
As we approach the end of the year, the market seemingly has more surprises in store. This past weekend the crypto market plunged by close to 20 per cent. While rises and falls are commonplace in such a volatile market, a decrease of that size is notable.
Its value fell from just over $74,000 down to a low of approximately $66,000.
The cryptocurrency had just peaked in November at almost $90,000.
The total market cap also fell as a result. Republicworld reports the market cap plunged from $2.6T USD to $2.07T only a day later.
As the market plunged, trading volume increased with investors taking the opportunity to buy while prices were low.
The market is now slowly recovering and returning to its pre-weekend value.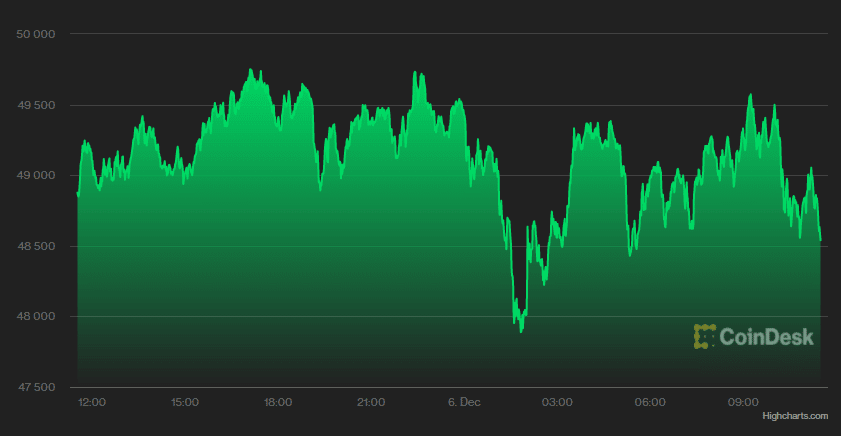 So, what might have caused the crash?
For one thing, cryptocurrency is known to fluctuate on weekends. It isn't uncommon to return to work on Monday and find your coin of choice has shed some value since Friday. Banks close over weekends and trading volume decreases.
Additionally, the market is unpredictable and responds dramatically to current affairs that may threaten the economy.
The pandemic has had a major domino effect on the economy in a myriad of ways. Investors tend to tighten up under extenuating circumstances such as this, leading to a drop in trading volume and prices.
It's no surprise then that the emergence of the newest COVID-19 variant, Omicron, has rattled investors' cages. As the world learns more about Omicron, this volatility may die down.
Experts previously estimated bitcoin will reach $100,000 before the year's end. However, this crash and the emergence of a new COVID-19 variant, Omicron, may indicate those hopes may be dashed.
Still, the fact that bitcoin is already beginning to recover from the weekend is a good sign that the weekend's events probably won't leave lasting effects on the market.
The World Health Organisation (WHO) has said it may take weeks before we know the broader risks and impacts of Omicron. That information will likely further impact cryptocurrency.
For investors, time will tell.