The United States has revealed it will not send government officials or delegates to the upcoming Winter Olympic Games in Beijing, China as part of a diplomatic boycott. The White House said the boycott was linked to China's human rights "atrocities".
U.S. delegates and officials are set to be notably absent from February's 2022 Winter Olympic Games held in Beijing.
"The Biden administration will not send any diplomatic or official representation to the Beijing 2022 Winter Olympics and Paralympic Games given the PRC's ongoing genocide and crimes against humanity in Xinjiang and other human rights abuses," White House Press Secretary Jen Psaki said at a press briefing.
The U.S. and Amnesty International, as well as a number of human rights groups, have accused China of committing genocide.
China has been accused of human rights abuses specifically against the Uyghur population, a mostly Muslim ethnic group largely residing in the Xinjiang region. There are approximately 12 million Uyghur people residing in Xinjiang.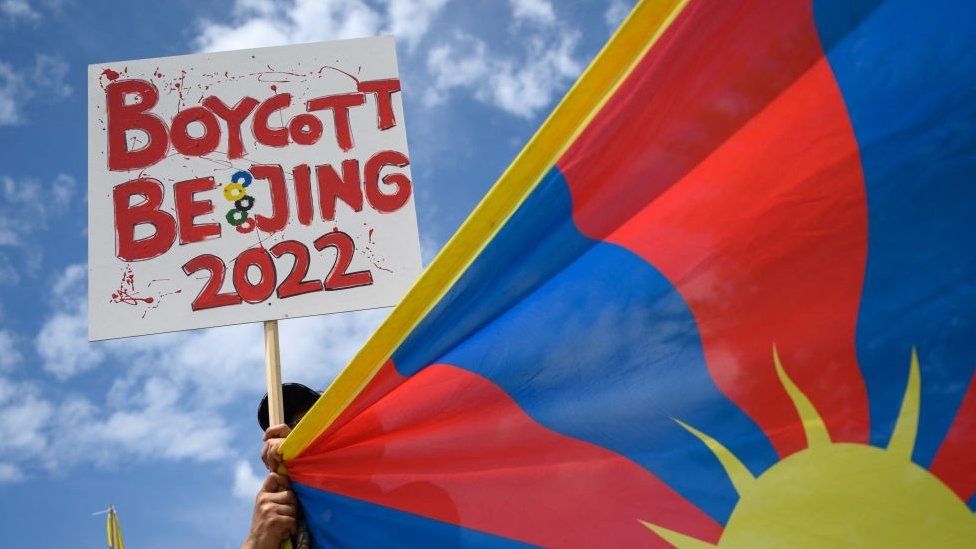 American athletes will be unaffected by the boycott. The primary change will be the absence of all other American officials who would otherwise typically attend the Olympic Games.
"The athletes on Team USA have our full support. We will be behind them 100% as we cheer them on from home," said Psaki.
Canada's foreign ministry has stated they are also considering their options.
"Canada remains deeply disturbed by the troubling reports of human rights violations in China," the ministry said in a statement.
"We were notified of the U.S. decision and we will continue to discuss this matter with our partners and allies."
A spokesperson for China's foreign ministry said the boycott was an example of "grandstanding" and the decision could "affect the dialogue and cooperation between China and the United States in important areas".
"If the U.S. insists in willfully clinging to its course, China will take resolute countermeasures," Chinese foreign ministry spokesman Zhao Lijian said.