The trial of Ghislaine Maxwell is now into its second week and another woman has come forward to offer her testimony. The woman, using the pseudonym Kate, said the British socialite was "everything [Kate] wanted to be".
Maxwell, who was a former associate of the now deceased Jeffrey Epstein, stands accused of sex trafficking. It is alleged she recruited and groomed young women—some of whom were under the age of consent—to engage in sexual acts with Jeffrey Epstein and his associates.
Last week, a woman under the pseudonym Jane testified to her relationship with Maxwell and Epstein, starting when she was 14.
You can read about last week's testimony here.
Kate says she was 17 when she met Maxwell in 1994. The teenager thought Maxwell was "very sophisticated and elegant". According to Kate, Maxwell invited the teen over for tea and boasted about her then-boyfriend, Jeffrey Epstein. Not long after their discussion, Maxwell allegedly invited Kate to meet the financier.
"She was very activated, very excited…there was a sense of urgency," said Kate.
Maxwell encouraged Kate to massage Epstein's feet and shoulders.
When a prosecutor asked Kate if she was a massage therapist, she said no.
On a subsequent occasion, Kate went to Epstein's townhouse, again under the guise of giving a massage. Maxwell had asked her to visit by because "the massage therapist had cancelled" and she said Kate "had strong hands".
According to Kate, Maxwell then led her upstairs to a room with Epstein and a massage table. Epstein then removed his robe, revealing himself to be naked. Once Maxwell had closed the door, Kate says Epstein began to initiate sexual contact and touching.
As she left, Kate says Maxwell asked if she had fun and said she was "such a good girl".
"She sounded really pleased, and I was really pleased that she was pleased," Kate said.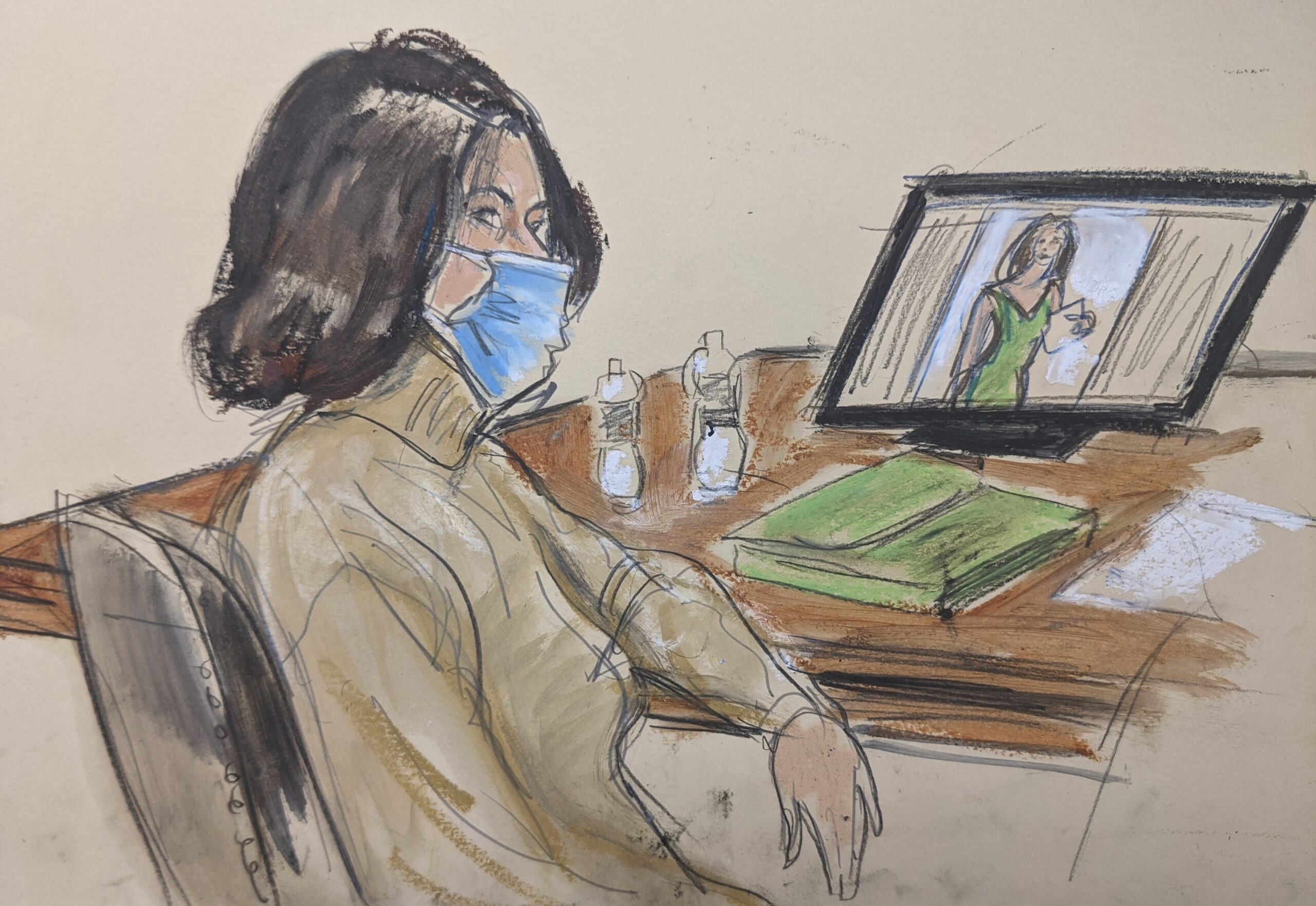 Kate said she saw Maxwell and Epstein several times after this encounter. At the age of 18, Maxwell brought her to Palm Beach, Florida. Maxwell asked her to put on a "schoolgirl outfit" and bring Epstein tea.
Kate indicated she did so, and he again initiated sexual contact.
Kate says she stayed in contact with Epstein well into adulthood.
"I did not want to admit what had happened to me, and I thought that by [ending] communication, I would have to acknowledge the events that had taken place and would have to say something," said Kate, who says she still had contact with Epstein in her 30s. Kate is now in her mid-40s.
"I was also fearful of disengaging because I had witnessed how connected they both were."
Maxwell's attorney, Bobbi Sternheim, alleges the socialite is being blamed for Epstein's conduct.
"Ever since Eve was tempting Adam with the apple, women have been blamed for the bad behaviour of men," Sternheim said last week.
"She is not Jeffrey Epstein; she is not like Jeffrey Epstein."
Epstein passed away in 2019 in his cell at the Metropolitan Correctional Center in New York City. The circumstances of his death are still under investigation.