This past Saturday's eruption of the Hunga Tonga Hunga Ha'apai undersea volcano had sent tsunami warnings to some parts of Australia with the threat now cancelled.
As of late last night, The Bureau of Meteorology (BOM) revoked all Tsunami watch for the east coast of Australia claiming that there is no longer a threat. Originally New South Wales, Queensland, Tasmania, Victoria as well as Lord Howe, Norfolk and Macquarie Islands were issued with a marine and immediate foreshore threat.
Beaches along the east coast were evacuated and closed as BOM said that there was a warning for "potentially dangerous rips, waves and strong ocean currents" with the "possibility of some localized overflow onto the immediate foreshore". While Australia has managed to escape any serious ramifications from the eruption, Tonga has seen some devastation.
A statement by Tongan Politician Lord Fatafehi Fakafanua gave light to the impact made by the explosion of the undersea volcano.
"On January 15, 2022, following an unprecedented volcanic eruption, a devastating tsunami struck the Kingdom of Tonga. Many areas were also affected by substantial volcanic ashfall," he said.
"Communications remain down and the full extent of the harm to lives and property is currently unknown,"
"What we do know is that Tonga needs immediate assistance to provide its citizens with fresh drinking water and food."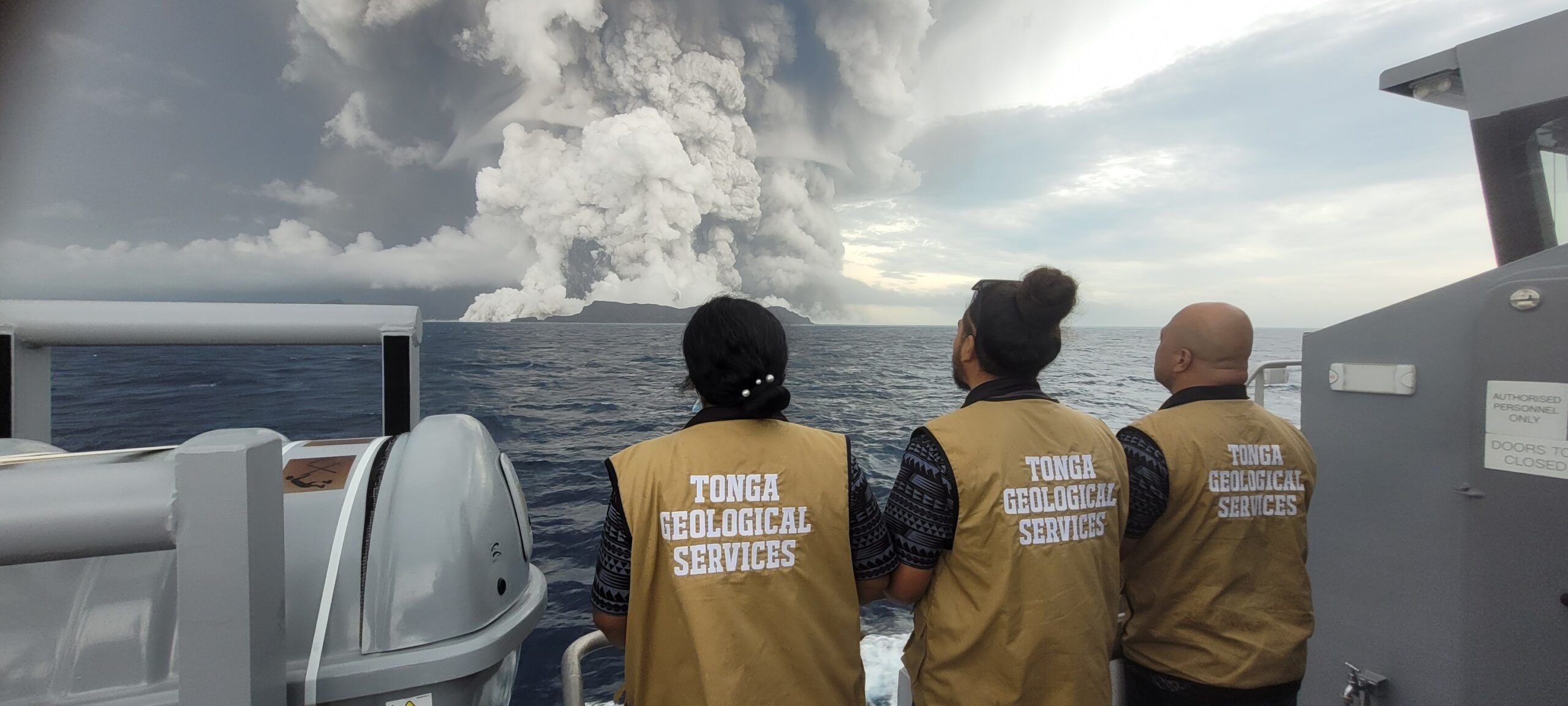 According to CNN, waves were flowing onto coastal roads and flooding properties as well as boats and boulders washing ashore with local shops also being damaged. Both Australia and New Zealand have sent surveillance flights to Tonga in order to assess the damage as communications are still lacking a good connection with Prime Minister Scott Morrison saying to 2GB "we're working to get as much support to Tonga as we possibly can".
On Saturday January 15 the Hunga Tonga Hunga Ha'apai underwater volcano erupted sending smoke and ash over 20km high above sea level and over a distance of 5 km wide. It is estimated by UNICEF that Tonga has been blanketed with roughly 1-2cm of volcanic ash.
The eruption sent shockwaves around the Pacific Islands with the eruption being heard as far as 750 kilometres away in Fiji. Minor flooding has been seen in parts of the world including northern Chile and the US west coast.