Film star Johnny Depp is about to launch into the world of NFTs with a collection of artworks called 'Never Fear Truth' which has been inspired by 'Friends and Heroes'.
The collection will consist of 11,111 NFTs created by Depp with majority of the paintings being portraits of friends, heroes and family members. Several notable NFT's include portraits of Heath Ledger, Lily-Rose Depp and Elizabeth Taylor with Depp saying that he has had a longtime passion for art.
"In my life, I've always had art, long before acting and music," he said in an interview for the Never Fear Truth website.
"It became an obsession and it became necessary to me,"
"I had far too much respect for art to put myself into that world just because people viewed me as an actor and that didn't sit well with me,"
"I limited myself and that is something no one should ever do."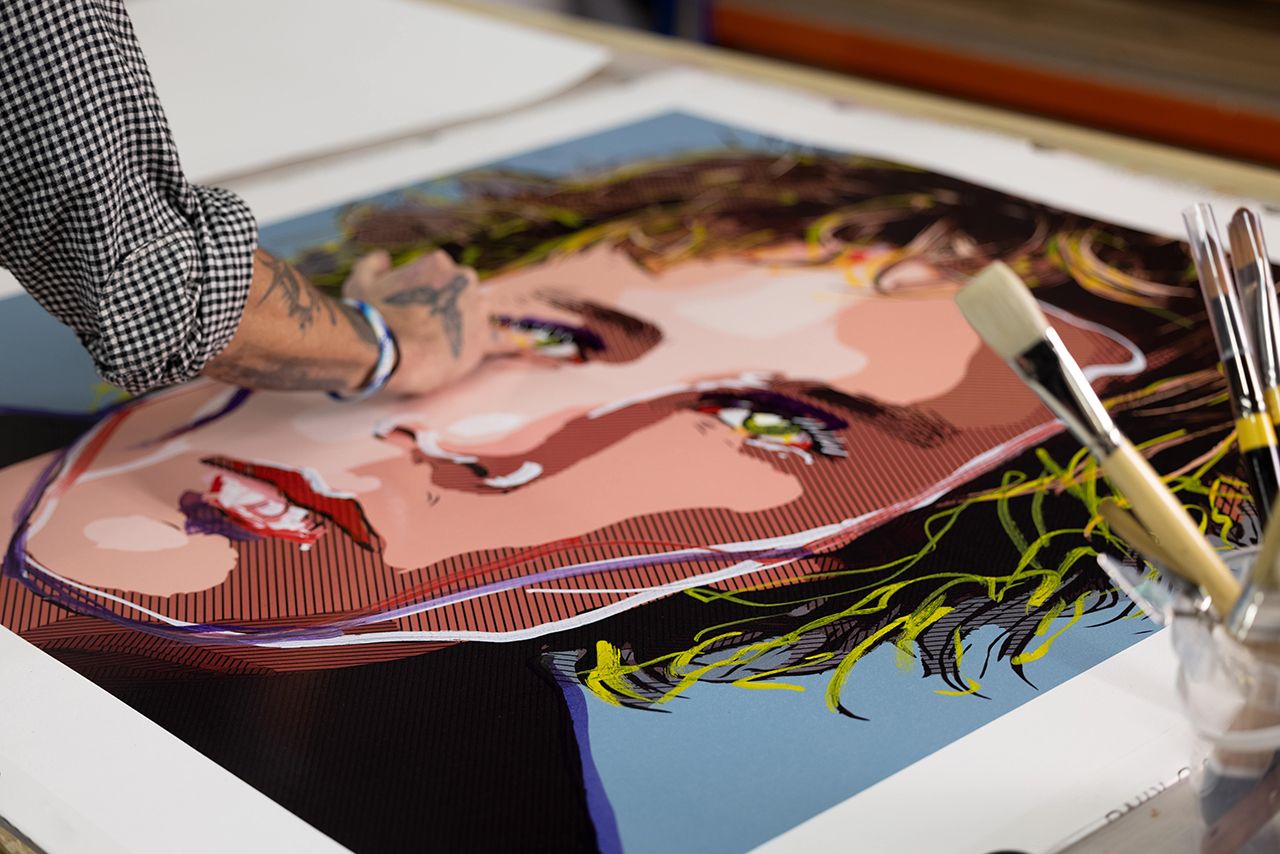 The artwork is a mix of Pop and Street Art from photographic references, " with each image being stripped back to a simple and iconic portrayal of the subject" where he later "developed and energised with his characteristic freehand flourishes" to "recast them in vibrant, bright colours" according to Never Fear Truth.
The NFTs are set to be sold through the Ethereum blockchain and distributed via a fair raffle as there has been high demand. According to the Never Fear Truth website "the raffle will be conducted up to a maximum of three times before any NFTs not redeemed will be deployed into public sale. All artworks will be generated randomly and revealed after the final sale".
Included in the NFT purchase will be exclusive access to Depp's community on Discord where he "will offer an intimate environment" as well as "provide access to unique works, experiences and future projects in art, music and film". Twenty-five percent of the proceeds will be donated to various charities including the Elizabeth Taylor Aids Foundation and Perth Children's Hospital.
The news of the upcoming NFT launch has left many with mixed reactions with Twitter user @killeronrhodes saying "See I'm all for supporting Johnny Depp and charities but NFT is something I don't think anyone should get involved into. It's basically a scam. Besides I have a feeling he doesn't know what all these actually mean. Heck he doesn't even know how to log in on Instagram". While others seem to be enthused by the project with @tradtherapist saying "This will be one of the most awesome NFT projects of the year".
10,000 NFTs will be available for purchase while 1,111 will be distributed by Depp to fans and others. Prices are yet to be made available.