A mysterious 'mermaid' like creature is to be analysed by scientists in an effort to discover exactly what the peculiar looking object might be.
According to The Independent the creature is 12 inches long and was allegedly caught between 1736 and 1741 off the Japanese Island of Shikoku in the Pacific Ocean. The mummy has been kept in a temple in the city of Asakuchi for over 40 years but scientists have only recently made the decision to conduct research on the mummified animal.
'Mermaids' have long been a part of Japanese mythology and it is believed that whoever tastes the flesh will be granted immortality according to Okayama Folklore Society representative Hiroshi Kinoshita who states that the mummy may also have some religious significance.
"There is a legend in many parts of Japan that a woman accidentally ate the flesh of a mermaid and lived for 800 years," he said.
"This 'Yao-Bikuni' legend is also preserved near the temple where the mermaid mummy was found,"
"I heard that some people, believing in the legend, used to eat the scales of mermaid mummies,"
"There is also a legend that a mermaid predicted an infectious disease."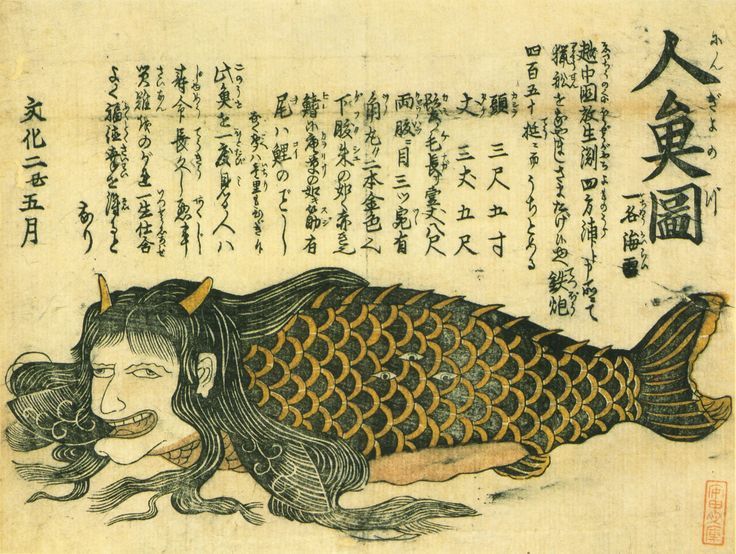 Although, Mr Kinoshita has expressed that he doesn't believe it is a real mermaid but rather was manufactured as a Japanese spectacle to show to European audiences during the 18th and 19th centuries. Previous discoveries of mermaids have turned out to be a hoax with the Fiji Mermaid a prime example.
Originally showcased in the 1800s by P.T Barnum the mysterious creature turned out to be two animals stitched together with the upper body being the head of a juvenile monkey and the lower half a fish.
Scientists will be undertaking DNA testing and DNA scans to identify the animals used in the 'mermaid'. Findings from the study are expected to be released later this year.