A report for the Australian Department of Health has revealed the harms associated to e-cigarettes with findings suggest use is growing among young Australians.
The study was conducted by Australian National University (ANU) in which information on vapes from around the world was reviewed to determine health effects. Lead author at ANU's National Centre for Epidemiology and Population Health Emily Banks commented that "the evidence shows e-cigarettes carry significant harms".
"Young people are being sold a lie that e-cigarettes are just harmless water vapour," she said.
"They are not harmless water vapour. They contain a lot of chemicals and there's evidence that they're harmful to health."
Results from the review stated that about 2.4 million Aussies aged 14 and over are using e-cigarettes while 26.1 per cent of people aged 18-24 were as well. A National Drug Strategy Household Survey in 2019, that was assessed by researchers, revealed that 85.4 per cent of people tried vapes out of curiosity while cigarette smokers turned to the alternative as they believe it would help them to quit smoking.
There were two categories of vape users, non-smokers, and smokers. Non-smokers who engaged in vaping were found to develop a dependence where as results for smokers were inconclusive.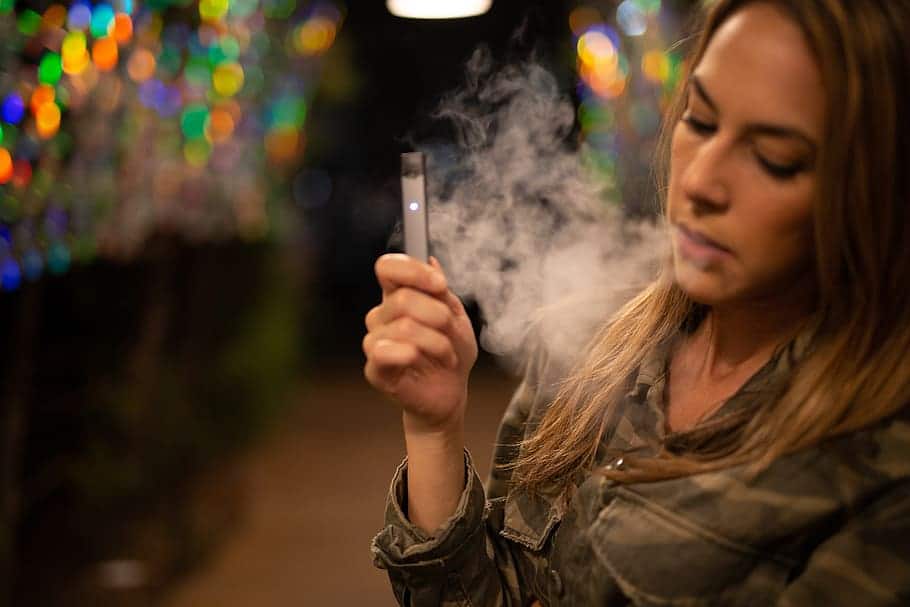 The report details several health affects that people may come across with prolonged use including increased heart rate and blood pressure (in smokers), respiratory issues as well as nicotine toxicity and in some serious cases, seizures. Users may also experience throat irritation, nausea, and headaches.
However, researchers were unable to find conclusive statistics on whether or not vapes gave people cardiovascular diseases, teeth issues and could help smokers give up the habit. According to the study men are more likely to vape than women and in order to combat this the government has brought in several e-cigarette legislations.
Vapes that contain nicotine are completely banned except for people who are over 18 and have a prescription from a doctor which is in an effort to help them quit tobacco smoking. There have been mixed reactions to the report online with one Twitter user @ColinMendelsohn saying "There is no point in bans if the demand is strong and there is poor compliance. Prohibition of nicotine imports without a script is a de facto ban as few doctors prescribe".
The Lung Foundation Australia also commented by "urging the @ausgov to address the rising health concerns for our youth".