To avoid a cat-astrophe, Deborah Hodge married her cat in order to stop her landlord kicking her out amongst strict rules on pets living in rental homes.
The 49-year-old took the leap and married her tuxedo cat India, in a purrfectly intimate ceremony at a park in southeast London last month. India, who is five years old was carried in the arms of her owner and wife while the couple (or at least Ms Hodge) said their vows.
"I recited vows under the universe that no man will ever tear myself and India apart," she said.
Witnesses watched on as the pair devoted themselves to an inseparable future with one friend having legally ordained the union. Such an extreme measure was needed according to Ms Hodge who said that she's previously had to rehome animals because landlords were not accepting of pets in the rental property.
"She is fundamentally the most important thing in my life after my children," she said.
"By marrying India, I need any future landlords to know that we come as a package, and we cannot be separated under any circumstances as she is as important to me as the children."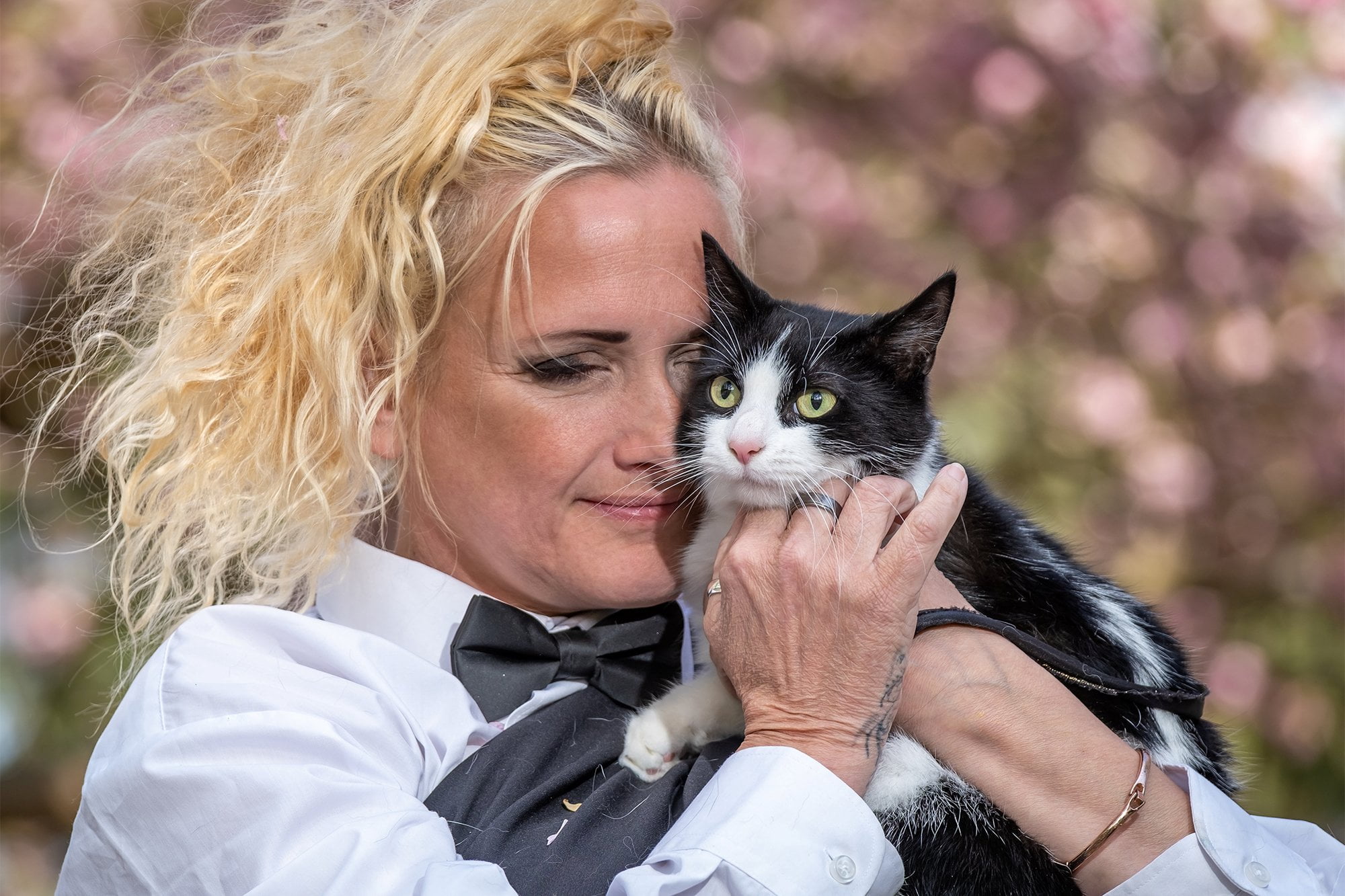 The mum of two says her kids think "mummy has lost the plot" while her friends have said she's "bonkers" but to her it doesn't matter.
"I do not want to lose another beloved pet. I vowed in sickness and in health, in death do us part, and I meant it," she said.
"India always came back, even after losing a leg.
"I am her universe and that is why I married her."
India has yet to meow on the matter, but it could be assumed that she's pawsitively loving married life so far. The landlord has not commented on the issue, but it seems they might have succumbed to the fur-real union.