Australian bodybuilder Calum von Moger is fighting for his life in hospital, following an apparent two-storey jump through a window.
The exact details surrounding the Bigger star's circumstances have not been released or confirmed, but friend and fellow bodybuilder Nick Trigilli said the three-time Mr Universe winner was in an induced coma and seriously injured his spine.
Known as "Arnie 2.0" after portraying fitness and acting icon Arnold Schwarzenegger in the 2018 film, Mr von Moger had returned to bodybuilding before releasing an autobiographical documentary on Netflix in 2019.
Mr von Moger was allegedly on some substance when the fall occurred, according to Mr Trigilli.
"Calum is hitting a rough spot … I hope this is rock bottom for him and he can get his life back," he said on his YouTube channel.
An emotional video was posted on Mr von Moger's Instagram account last week, in which he detailed allegedly being kicked out of his home by his father and coming back from the challenges that he had faced.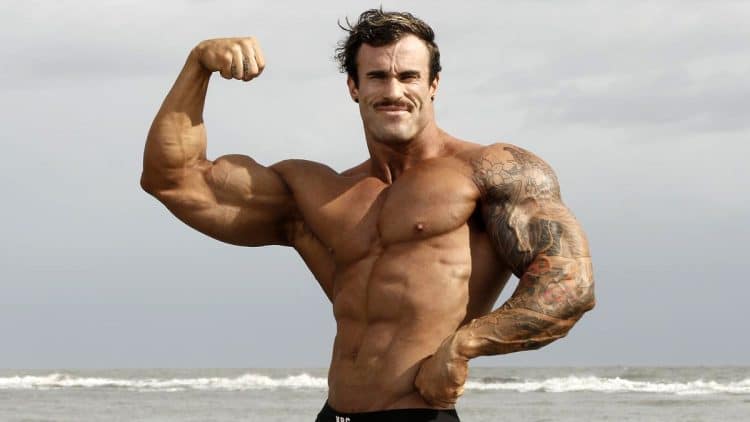 "Everyone has a past, we've all been through hard times," he said in the video.
"But I don't care about dwelling on negative thoughts of the past.
"All I care about is that I learn from my mistakes and become a better person.
"The positive achievements I've done so far in my life outweigh the muck-ups I had along the way."
It seems the "muck-ups" the bodybuilder is referring to have also been referenced in the public domain.
In two unrelated incidents from earlier this year, Mr von Moger is facing charges of drug possession in Melbourne, after he was allegedly found with the substances methylamphetamine and cannabis on January 31.
He was also charged with affray and criminal injury in an unrelated incident early that month.
NewsCop will stay across the latest involving Mr von Moger and provide an update on his condition.