The national opinions polls have already been defied once on election day, according to Prime Minister Scott Morrison.
So in his mind, there is no reason why he can't do it again.
He's referring to the Coalition's shock victory over Labor at the 2019 federal election, where the LNP claimed a three-seat majority to form government with 77 seats.
There are plenty of similarities to Mr Morrison's plight second time around, but he says he knows he must be "more inclusive" if he wants another term in power.
"People just want to see me be more inclusive in terms of how I go forward," he said to Leigh Sales on the ABC's 7.30.
Labor have been highly critical of Mr Morrison's "elitist" and "smug" attitude, a key campaign focus being on the 54-year-old's apparent disconnect with the working class.
Labor led in the latest two-party preferred poll published by Roy Morgan this week and would have won a majority if the election had been held on Saturday.
But Mr Morrison leads as preferred PM, and is not worried by what his opposing number has to say.
"They're Labor's criticisms," he said, unbothered.
The Prime Minister then went on to say he wasn't thinking about standing down if the Coalition lost the election.
"No, that is not something I'm contemplating because I'm not contemplating that being the scenario," he said.
"I'm focused on one thing, and that's ensuring our government continues."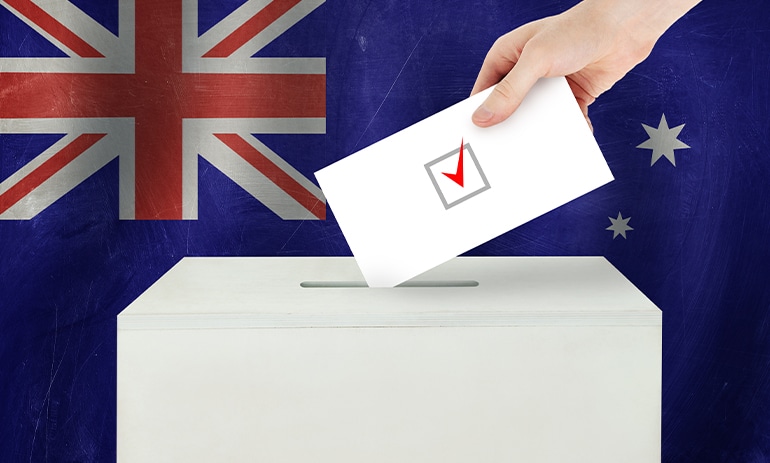 Mr Morrison accepted he may have divided some voters with "decisive" action in response to national challenges such as the COVID-19 pandemic (which Australia received international praise for, despite criticism over the vaccine rollout), bushfires (which Mr Morrison received considerable criticism for) and the flooding that has hammered the country's east coast this year.
"During the course of a crisis and a pandemic, you've got to move fast, you've got to be decisive and that means sometimes you can't take everybody with you, and you don't always get everything right either," he said.
"But in the next phase, then we've got the opportunity to bring people forward on that plan."
There are some Liberal fears that a Labor landslide is coming in hot this Saturday, but there were similar trepidations in 2019.
Labor's not exactly brimming with confidence, but believe their campaign has "gone to plan" and followed to the letter.
"It [the campaign] was about looking at Anthony's leadership, it was about looking at what happened in 2019, what went wrong, laying down the things you want to campaign on, putting the policy work together, and in this fourth quarter … kicking with the wind," Shadow Finance Minister Katy Gallagher said.
"Touch wood."