The actors wife has been accused of falsifying evidence in court to aid her husbands defamation trial against several Australian media outlets.
Claims were made by the defence representing the ABC, Nine Entertainment and also Christie Whelan Browne who alleged Mr McLachlan incidentally assaulted and harassed her during the 2014 production of The Rocky Horror Picture Show. These publications reported the alleged incidents and were taken to court by the entertainer, citing they had ruined his reputation and career.
It's been claimed by the defence that Vanessa Scammell, McLachlan's wife, has "aligned [her] stories" with her husbands over the past four years, since the alleged incidents were published.
Defence barrister Michael Hodge QC claimed that Ms Scammell had not been around the stage production as much as she claims, saying that she was based in Brisbane most of the time.
"The reason that you're making this up is to try to protect Mr McLachlan," Mr Hodge said.
To which she replied "No".
She claimed that she had been present in her husbands dressing room "90 to 95 per cent" of the time the show ran in Melbourne, where the alleged incidents of harassment, bullying and indecent assault occurred.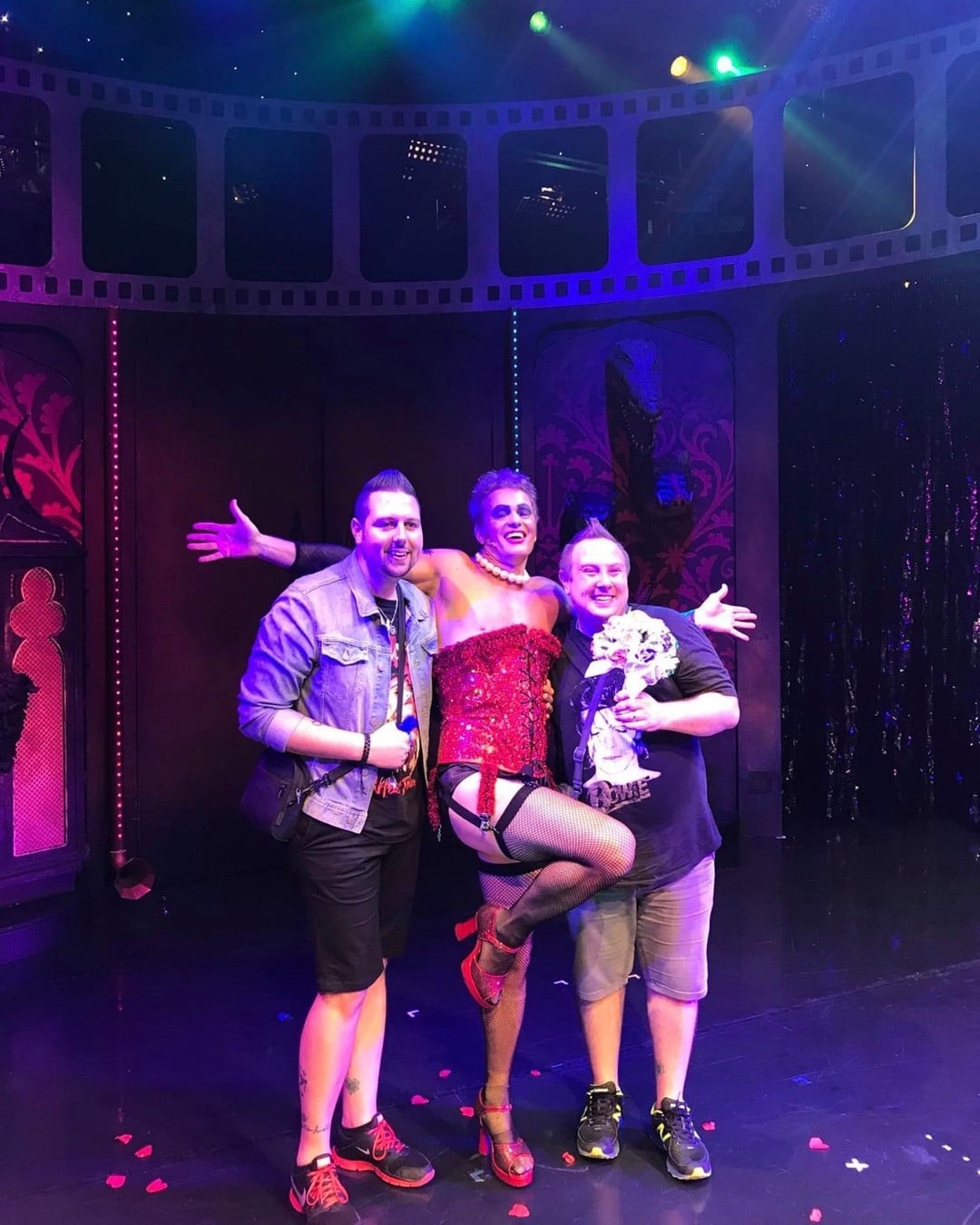 Mr McLachlan has been accused of indecently exposing himself to female cast members, grabbing the face of Ms Whelan Browne as well as sexual harassment and bullying to several people in the production.
The couple deny all allegations put forward by the defence.
Prosecutors brought in a witness for Mr McLachlan, Welsh-born actor and member of the 2014 stage production, Kristian Lavercombe. He detailed to the court that following the reports, he was "on a bit of a suicide watch" for McLachlan.
"He seemed to have aged about 30 years overnight. He looked very frail and he was kind of in shock," he said via video link from the UK.
It's expected the trial will last for another month.
More details to come.