Ukrainian President Volodymyr Zelenskyy has clarified numerous media reports in an evening video address, saying that Russian forces have "completely destroyed" the industrial region of Donbas.
Mr Zelenskyy said that Moscow's forces have upped the ante on the front lines, carrying out "senseless bombardments" as conflict continued to escalate in the region.
"It is hell there – and that is not an exaggeration," he said.
"The brutal and absolutely senseless bombardment of Severodonetsk on Thursday has killed 12 people.
"[There are] constant strikes on the Odesa region, on the cities of central Ukraine.
"The Donbas is completely destroyed.
"This is a deliberate and criminal attempt to kill as many Ukrainians as possible, to destroy as many houses, social facilities and enterprises as possible."
The bulk of Ukraine's forces are currently engaged in clearing out and liberating the Kharkiv region (east of Kyiv) as they look to regain the nation's capital, whilst Russia apply significant pressure on the industrial area.
Mr Zelenskyy's personal adviser Mykhailo Podolyak was involved in talks with Russia early on, and had this to say on Twitter:
Do not offer us a ceasefire – this is impossible without total Russian troops withdrawal. Ukraine is not interested in new "Minsk" and the war renewal in a few years. Until 🇷🇺 is ready to fully liberate occupied territories, our negotiating team is weapons, sanctions and money.

— Михайло Подоляк (@Podolyak_M) May 19, 2022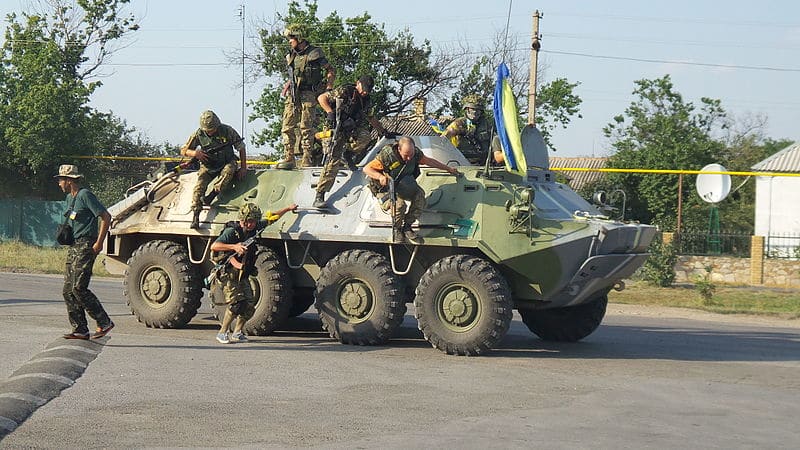 A recently captured Russian soldier yesterday pleaded guilty to war crimes, where he also apologised to the wife of an unarmed 62-year-old man he killed with an assault rifle early in the invasion.
Vadim Shishimarin now faces life in prison, and his case is just one of over 10,000 being investigated by Ukrainian officials as a war crime.
It was reported on Monday that more than 1700 Ukrainian fighters surrendered to Russian troops at the Azovstal steel plant in Mariupol, where some of them were taken to a former penal colony controlled by Russian separatists.
Kyiv's resistance has been bolstered by weapons provided by countries like Australia and the US, assisting in repelling Moscow's forces from storming the capital and resisting Russian President Vladimir Putin's goal of capturing the industrial regions.