After more than 30 years as one of Brisbane's major dining precincts, Eagle Street Pier will close and get a $2.1 billion makeover to usher in a new riverfront experience.
Businesses will close up shop and leave on July 25 in order for the transformation to begin. Developers Dexus are spearheading the overhaul, citing that it will be "Brisbane's premium business and leisure destination".
They've detailed the introduction of two new towers with over 120,000 sqm of office space, Riverwalk upgrades, a large public plaza as well as better cycling access and an extension of at least six metres to the river walkway. It's also suggested that a range of new stores will be brought in as a part of "an enhanced retail offering".
The project gained approval from the Brisbane City Council in 2020, with many of the retailers in the district set to move elsewhere within the city. They were given their six month notice to leave back in January.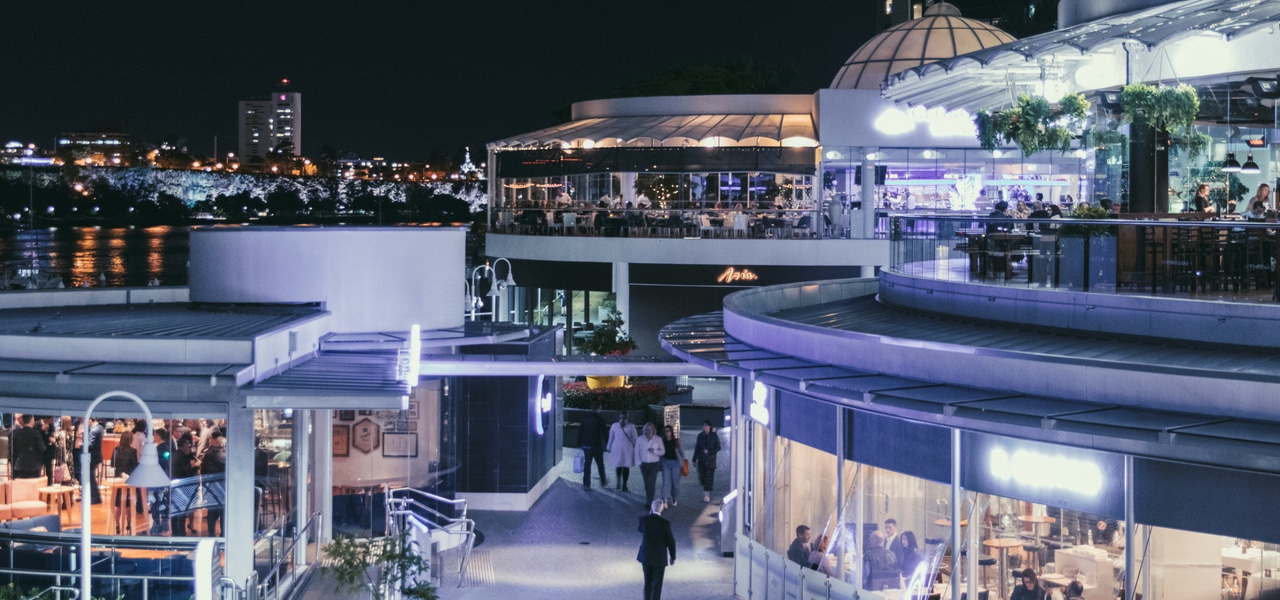 Several of the precincts most popular restaurants including Fatcow Steak & Lobster, Rico Bar & Dining as well as Naga Thai and Coppa Sputino are all moving to locations across the south-east including the Gold Coast, Brisbane CBD and West End.
Owner of George's Paragon, Rico and Fatcow Michael Tassis told Broadsheet it was only a matter of time before Eagle Street Pier was due for an upgrade.
"It's definitely an end of an era, but it has to happen," he said.
"It's become a bit of a missing link with everything that's going on in Brisbane. You've got James Street doing its thing, you've got Howard Smith Wharves doing its thing, the [Queen's Wharf] casino is coming up. This is the best piece of land in Brisbane, and it definitely now needs to go to that next level."
Several fine dining options will still be available according to Dexus.
Every Thursday, Friday and Saturday from June 9-25, Eagle Street Pier will be hosting a pop-up bar to celebrate the end of an era.