Festivities have kicked off in London with Queen Elizabeth marking 70 years on the throne, however she's already had to cancel an appearance due to "discomfort".
She appeared alongside the Royal Family on the balcony of Buckingham Palace where she waved to a crowd of thousands of supporters. People cheered as the military parade took place, which was followed by the fly-past from the Royal Air Force who released blue, white and red smoke trails to represent the British flag.
However, the parade didn't go without interruption with several protestors having jumped over the barricades, causing disruption to the Trooping of the Colour parade by lying in front of the marching military personnel. They were quickly detained by police and taken away.
Despite this, Her Majesty issued thanks to all the support she's received from around the world.
"Thank you to everyone who has been involved in convening communities, families, neighbours, and friends to mark my Platinum Jubilee, in the United Kingdom and across the Commonwealth," she said.
"I continue to be inspired by the goodwill shown to me."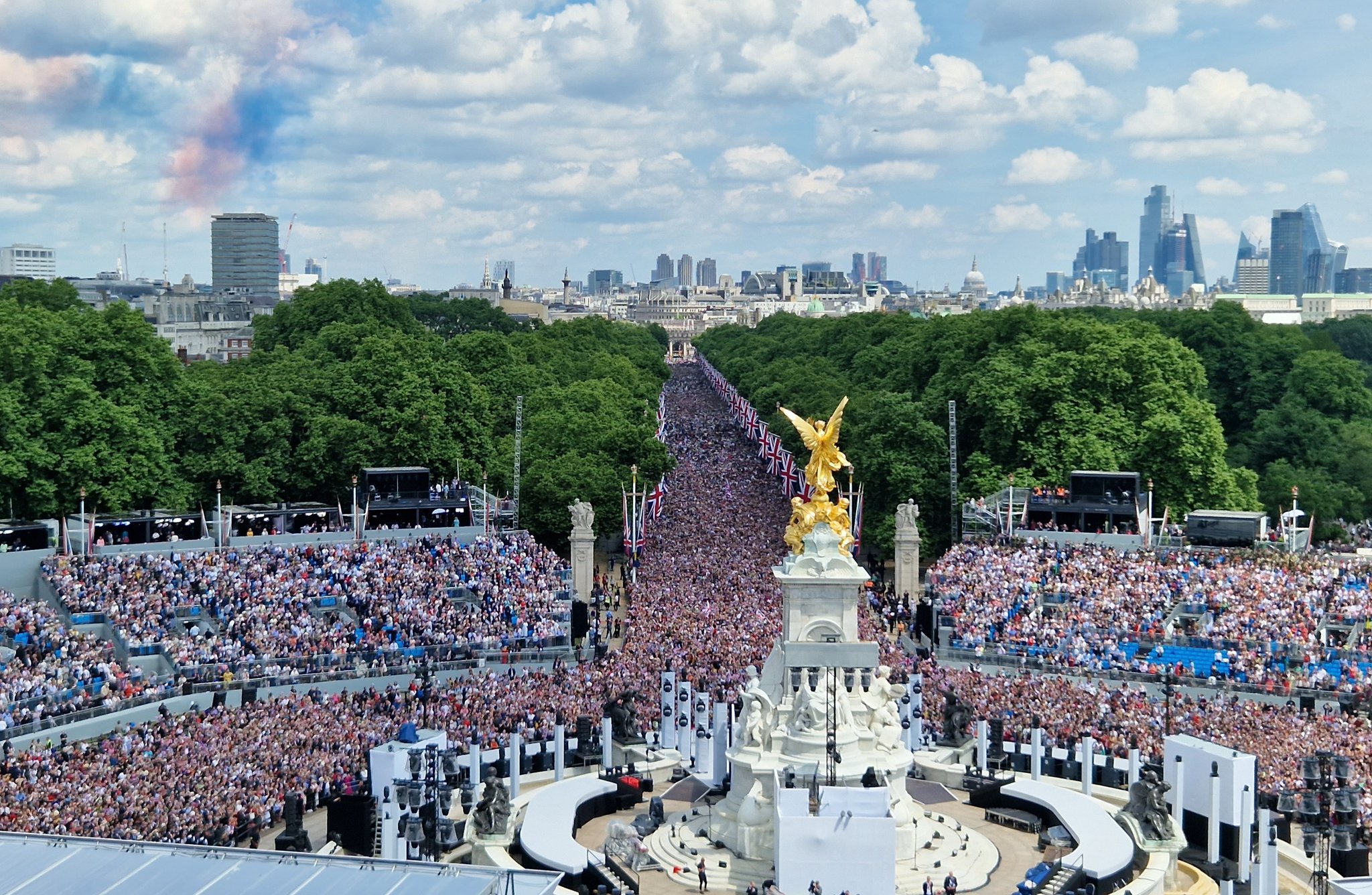 However, later that day Buckingham Palace stated that although Her Majesty enjoyed the celebration, she experienced some uneasiness and would not be attending one of the Platinum Jubilee events.
"The Queen greatly enjoyed today's Birthday Parade and Flypast but did experience some discomfort.
"Taking into account the journey and activity required to participate in tomorrow's National Service of Thanksgiving at St Paul's Cathedral, Her Majesty with great reluctance had concluded she will not attend."
Prince Charles will take his mother's place a representative with minimal changes to the service.
Queen Elizabeth II is the longest reigning Monarch in British history, having marked this milestone back in 2015. She became Queen of the United Kingdom and Commonwealth in the 50s, after the death of her father King George VI.
According to Buckingham Palace, there were over 2000 journalists and 500 photographers from over 92 countries on her Coronation route back in 1953.