The westernmost point of Australia, the World Heritage Site known as Shark Bay, is known for many things.
Being home to the world's largest plant was not of them, until recently.
The entire bay's worth of seagrass (viewable via satellite) is all part of the same plant and can be estimated at the same size as 20,000 football fields.
At 77 square miles (199.4km), the composition is three times the size of Manhattan and could be nearly 5000 years old.
A research team from the University of Western Australia (UWA) took samples from several seagrass stalks throughout the bay, finding that the "waving arms" characteristics of the plant now constitutes the largest known on Earth.
The team had set out to understand the biogenetic diversity of the species, which is found all around the country's coastlines in varying conditions, collecting 18,000 genetic markers to determine a "fingerprint" of individuality.
Our researchers have discovered the world's largest plant in our very own Shark Bay. The seagrass is dated to be 4,500 years old, stretching across 180km😲🌱🌊 #UWA pic.twitter.com/EgQu8ETBSF

— UWA (@uwanews) June 1, 2022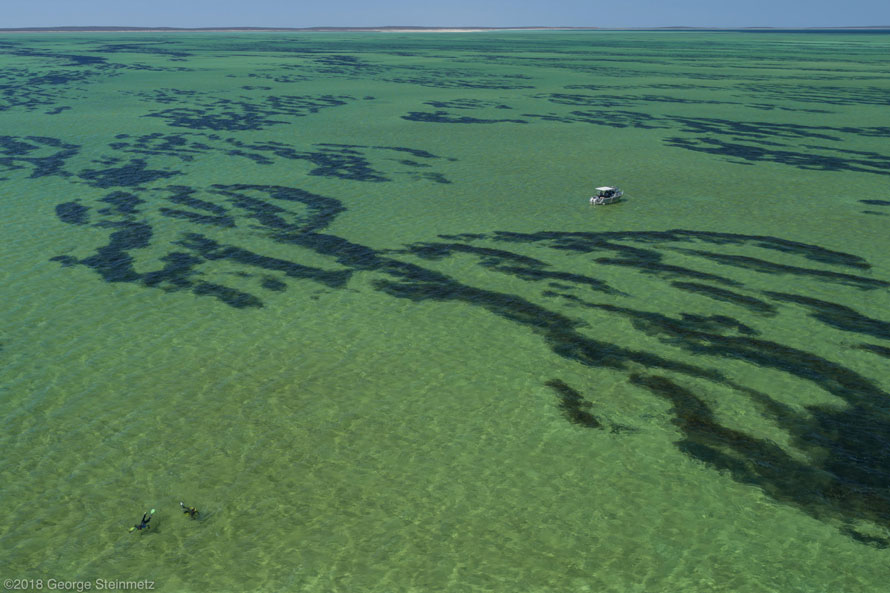 Basically, the purpose was to discover how many plants made up the 180-kilometre radius.
"The answer blew us away – there was just one!" said study lead Jane Edgeloe.
"That's it, just one plant has expanded over 180 kilometres in Shark Bay, making it the largest known plant on Earth."
The plant is typically Australian according to the team, who noted its "hardiness" and durability to survive in a range of conditions.
"It appears to be really resilient, experiencing a wide range of temperatures and salinities plus extreme high light conditions, which together would typically be highly stressful for most plants," research team member Dr Elizabeth Sinclair said.
You can read the findings here.