The 26-year-old Perthite has taken home the largest payout ever in women's golf history, winning the competition in North Carolina by four strokes.
Following her historical victory, Lee shot up the ranks from No.4 to No.3 with her goal of hitting the top spot well in sight. Her win at the US Women's Open is an Aussie first in over 20 years with Karrie Webb the last Australian to claim the title in 2001.
Lee headed into the final round with a three-shot lead at Pine Needles Lodge and Golf Club and extended that to a six-shot lead at the final hole. Her triumph was marked with a champagne spray from her team, along with embraces with her caddy and family and a speech in which she expressed her excitement and gratitude.
"I'm speechless, I can't believe it right now it's just super, super special and such a great honour and it's been my dream since I was a little girl it's the one that I always wanted to win so now I've done it and it just feels amazing," she said.
This is the second major she's won, after claiming the Evian Championship title in France last year. But now the Aussie golfer has her sights set on more victories.
"I definitely want to win the other three majors,"
"I'm not sure when that is going to be but hopefully, I can make it happen soon.
"We have three left in our season so hopefully I can have a good run there."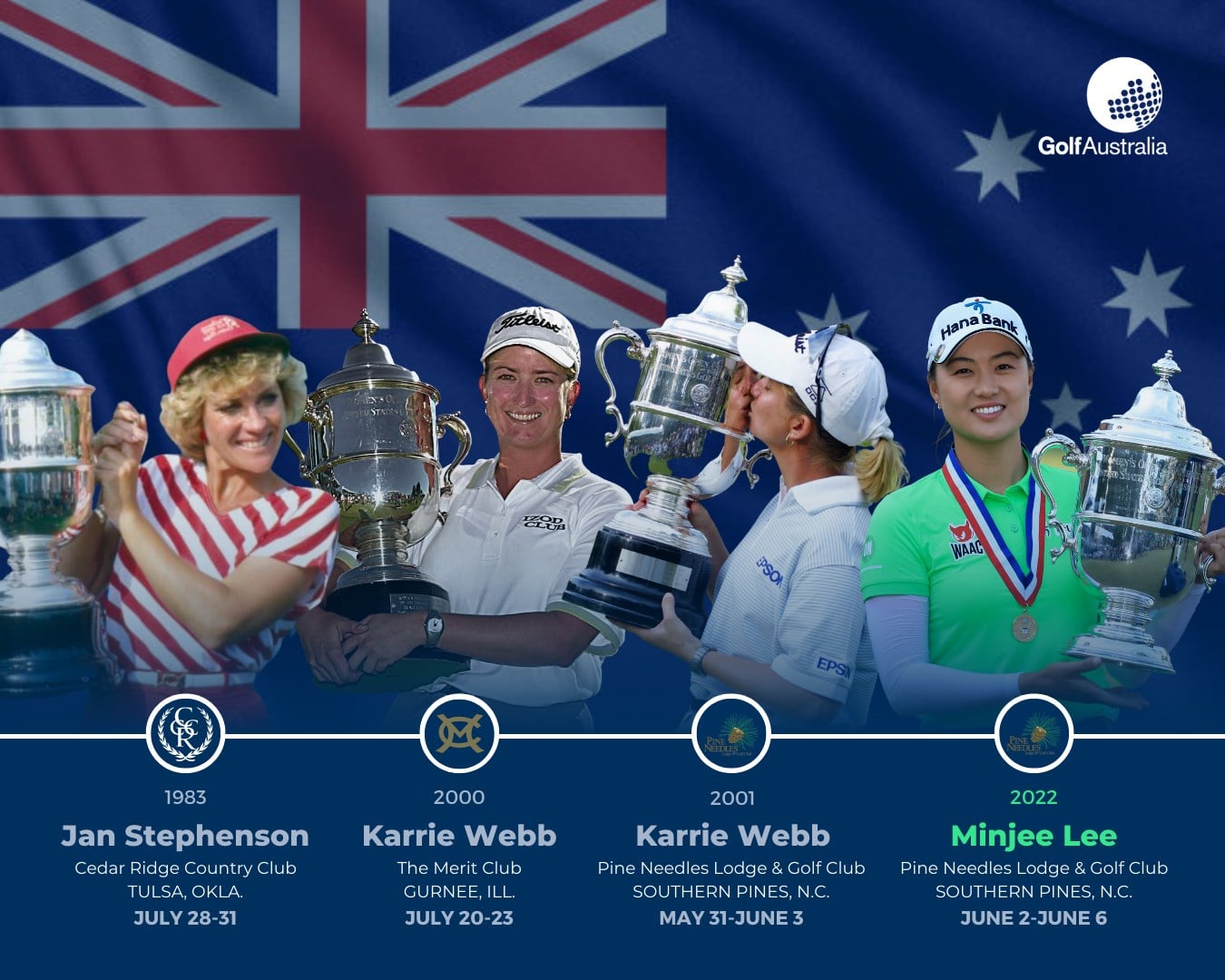 Showering her with praise on Instagram, was her idol, mentor, and golfing legend Karrie Webb.
"To say that I'm so bloody proud of @minjee27 is a massive understatement!! Huge congrats Minjee on becoming a @uswomenopen champion! A masterclass performance and one of the best course @pineneedleresort. Enjoy the celebrations".
She also jokingly mentioned that the "drinks are definitely on you next time I see you".
There are several more championships to play throughout the year but no doubt lee will be looking to master the KPMG Women's PGA Championship in Maryland, the Evian Championship in France and the AIF Women's Open in Scotland.