The US diplomat and daughter of former president John F Kennedy has been appointed to a new position within the Biden administration.
She was confirmed as the US ambassador to Australia back in May and was sworn in on June 10. The embassy in Australia marked the occasion with a photograph of Ms Kennedy taking her oath.
"On Friday, I was sworn in as the US Ambassador to Australia. I am grateful to President Biden for his leadership and for giving me the change to represent America to our vital ally Australia," she tweeted.
"I am excited to work with @SecBlinklen [US Secretary of State Antony Blinken] and colleagues in the State Department to implement US policy in the Indo-Pacific at this critical time. Can't wait to get there."
Ms Kennedy previously served as the US Ambassador to Japan from 2013 to 2017, appointed by then US president Barack Obama. Japan awarded her the Grand Cordon of the Order of the Rising Sun in 2021, almost five years after she left the position.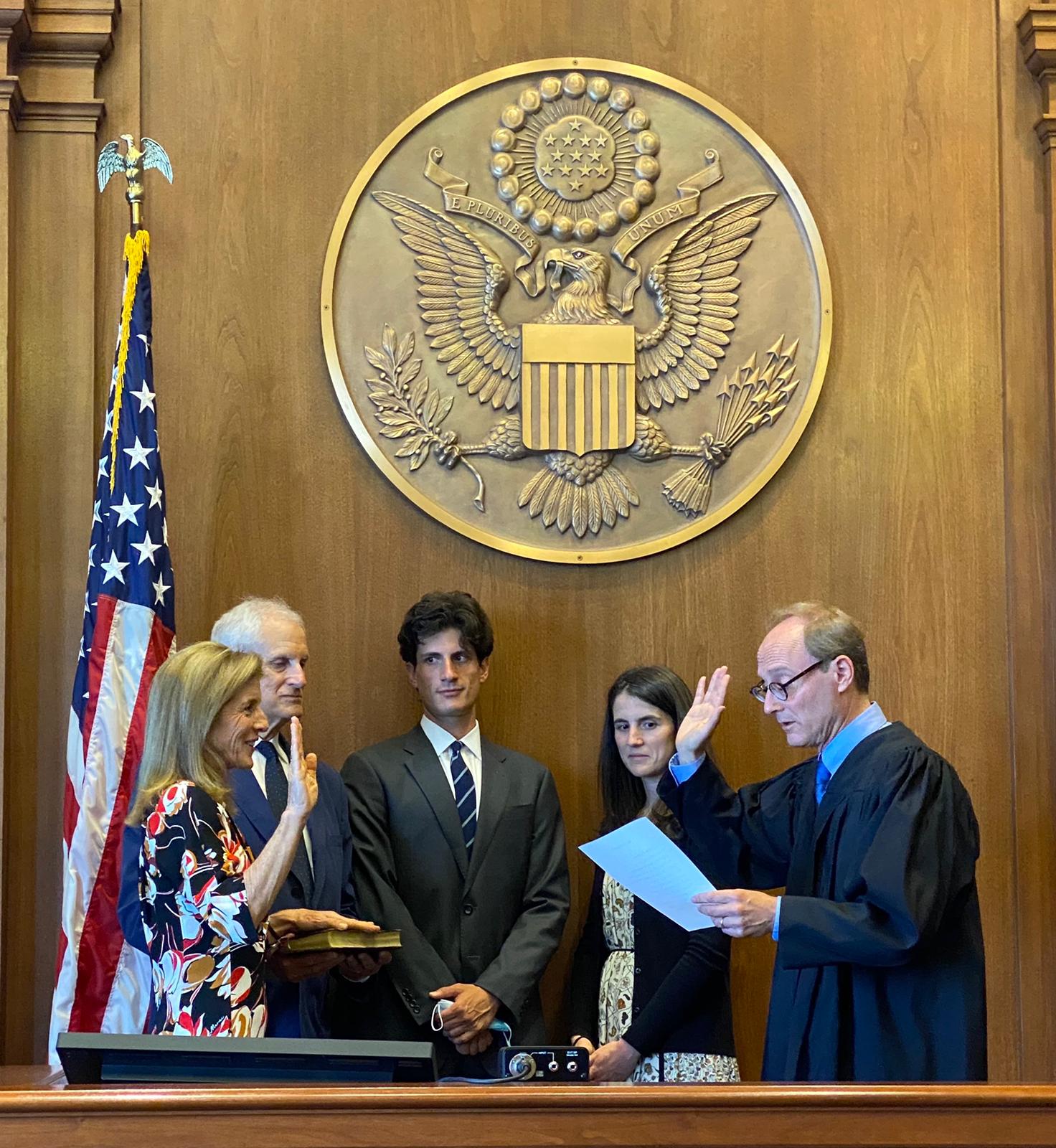 She was only five years old when her father John. F Kennedy was assassinated with her mother, Jacquie Kennedy moving her and sibling John Jr to an apartment in the Upper East Side of Manhattan in NYC. In the late 70s and early 80s, Caroline had several jobs within the journalism and the writing world including as an intern at New York Daily News and writing for the Rolling Stone.
Caroline has co-written two books, In our Defence: The Bill of Rights in Action in 1991 and The Right to Privacy in 1995. She's also edited several New York Times bestsellers.
In 1980 she earned a Bachelor of Arts from Harvard University while in 1988 got her doctorate in Law from Columbia. Caroline has previously worked as a lawyer while also having a lengthy career in US politics.
Arthur Culvahouse is the outgoing US Ambassador to Australia.