Hundreds of the world's smallest penguin species are washing up dead in New Zealand, leaving local residents shocked and experts worried.
According to New Zealand's Department of Conservation, it is not completely unusual to find dead, sick, and injured little penguins, or kororā, on shores.
Every year starting around November, there is a level of mortality that is to be expected and natural.
But now the penguins native to New Zealand are being found dead in unusual and concerning numbers, including a recent discovery in Cable Bay in the far north of New Zealand.
Pauline Wilson initially attributed the smell to a dead possum but when it kept getting worse, she and her neighbours began looking for the source.
They were found Friday night, dumped off the side of the Department of Conservation vehicle track.
"There's probably over 100 there – they're in a thick pile," she said.
Wilson mentioned how it was not unusual to find a few dead penguins around this time of year from natural causes, but she did not understand the sheer amount this time nor why they were dumped in that manner.
"You would've thought if they were caught in fishing nets they would've been dumped overboard," she said.
She hoped publicity around the discovery would encourage people to come forward with more information on what happened.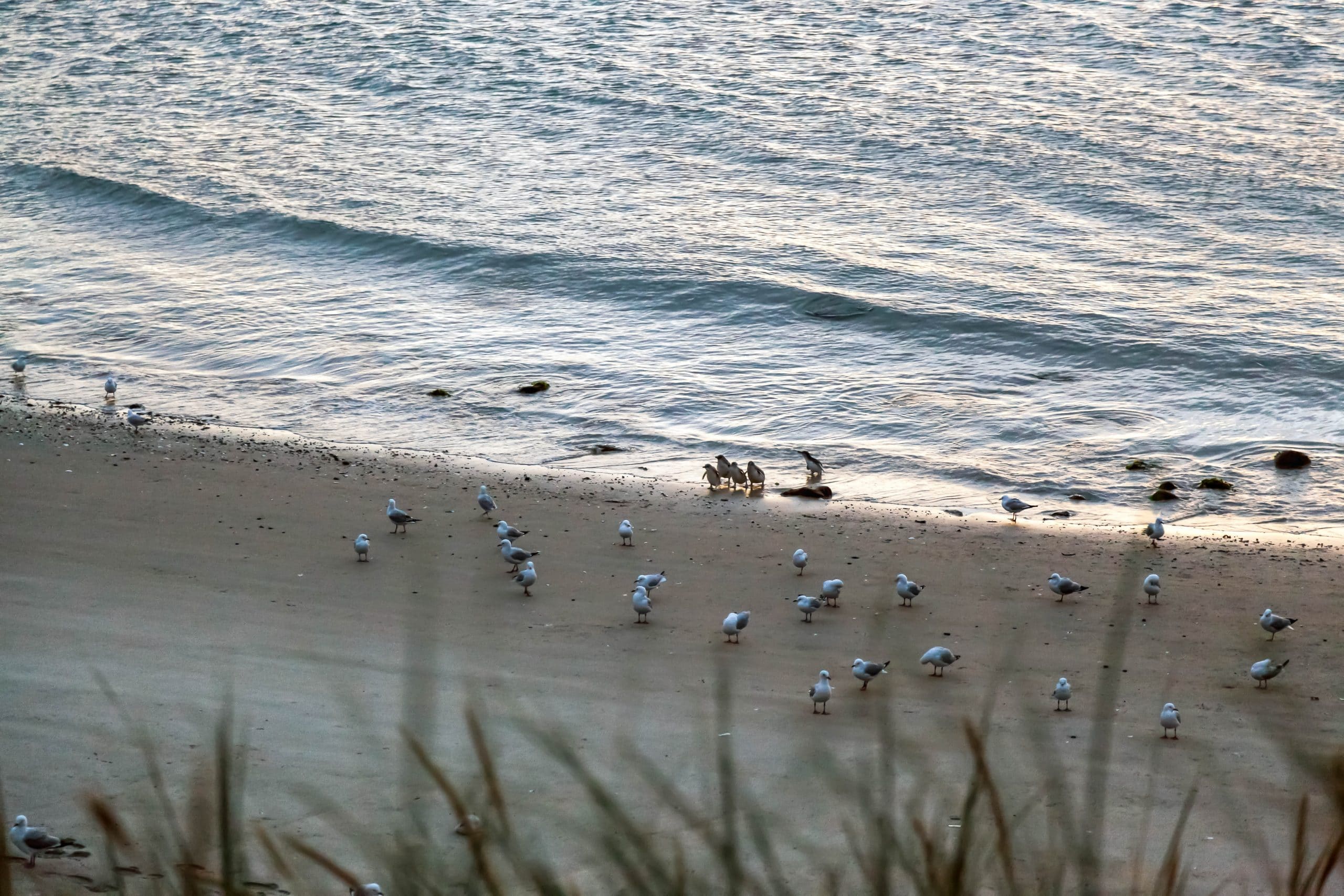 Climate circumstances have had a significant effect with warmer waters driving fish into cooler, deeper waters, which makes seeking out meals more difficult for the penguins.
Venturing elsewhere for foraging also makes it harder for little penguins to nest and breed and increases their vulnerability to predators, starvation, and illness.
Tests on some of the dead animals indicate starvation and hypothermia, especially in baby penguins without the strength and endurance to search for food in deep waters.
"In the past, you might have had a lot of good years followed by one bad year where a lot of birds die, but then they rebound in those good years," said Graeme Taylor of the Department of Conservation.
"But if we start to see the balance tipping towards more bad years versus good years, then they're just not going to be able to recover."