The Klondike gold fields of Canada's far north west territory of Yukon delivered miners a pleasant surprise when they uncovered the mummified body of a baby woolly mammoth.
On June 21, workers were excavating an area of permafrost near the Eureka Creek in the Tr'oendek Hwech'in Traditional Territory when the mummy was found.
Elders of the territory have called it Nun cho ga which means "big baby animal" in the local Han language and have ensured they will take care of the woolly mammoth in line with their culture.
"This is as a remarkable recovery for our First Nation, and we look forward to collaborating with the Yukon government on the next steps in the process for moving forward with these remains in a way that honours our traditions, culture, and laws," said Tr'ondëk Hwëch'in Chief Roberta Joseph
"We are thankful for the Elders who have been guiding us so far and the name they provided. We are committed to respectfully handling Nun cho ga as she has chosen now to reveal herself to all of us."
Experts are calling the find "the most complete mummified mammoth found in North America" and plan to preserve the baby while also carrying out further scientific analysis.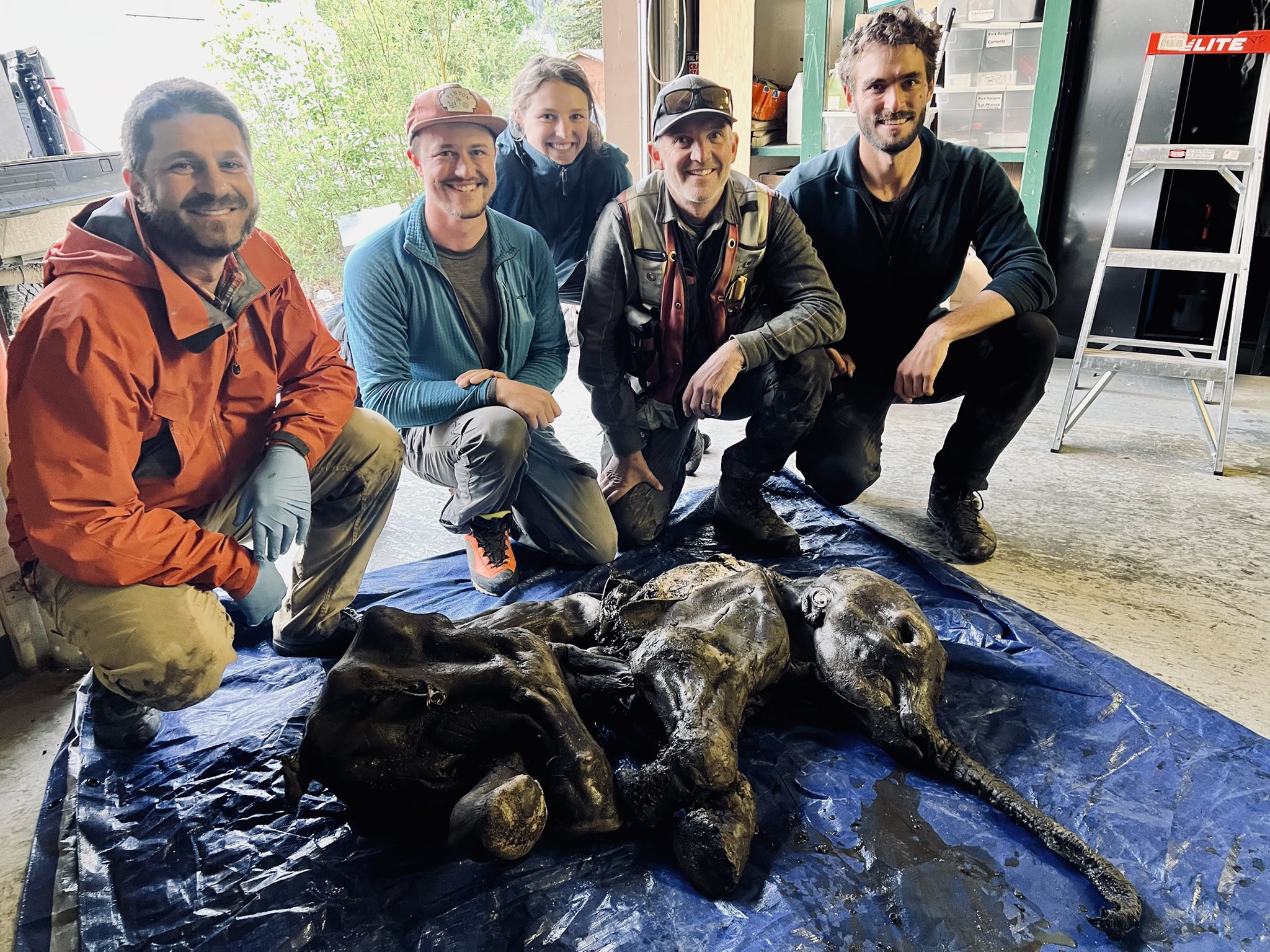 So far they know that it's a female who lived roughly around 30,000-35,000 years ago and died during the ice age.
For comparison, scientists say she is pretty much the same size as "Lyuba", a baby woolly mammoth that was discovered in Siberia 15 years ago and believed to have roamed the earth over 45,000 years ago.
Professor of Geomorphology Dan Shugar said on Twitter that the call was put out to "any geologists in the area" to come and excavate before it thawed.
"The most incredible thing about Nun cho ga is the preservation… toe nails, hide intact, hair, trunk, intestines," he said.
"We were able to study the permafrost section that the mammoth came out of.
"And as soon as we finished up, the skies opened to an absolute downpour with lightning, hail, mud that seemed to come from the ground upwards."
Mr Shugar commented it was the "most exciting scientific thing I have ever been part of" saying that the discovery also happened to coincide with the Summer Solstice and Indigenous Peoples' Day in Canada.