Australia's Eleanor Patterson is now the world high jump champion after becoming the 10th Aussie in history to take home a gold medal from the competition.
The 26-year-old stood on top the gold podium after clearing a height of 2.02 metres, defeating Ukrainian Yaroslava Mahuchick on countback to also beat her personal best.
Both Patterson and Mahuchick had three attempts at 2.04m and unfortunately failed to clear, but because Patterson cleared the previous round on her first attempt and Mahuchick on her third, the top spot was given to the Victorian.
She's the first Australian to win high jump gold at the championship with fellow countrywoman Nicola Olyslagers finishing in 5th position.
"It's crazy, [jumping] 2.02, I don't know what happened," she said of the achievement.
"So many girls went two metres it was a phenomenal performance from everyone. I'm so thrilled to clear 2.02. I'm so proud of myself and my team."
Patterson previously won a gold medal at the 2014 Commonwealth Games but stepped away from the sport after failing to make the 2016 Rio Olympics final and selection for Gold Coast Commonwealth Games in 2018.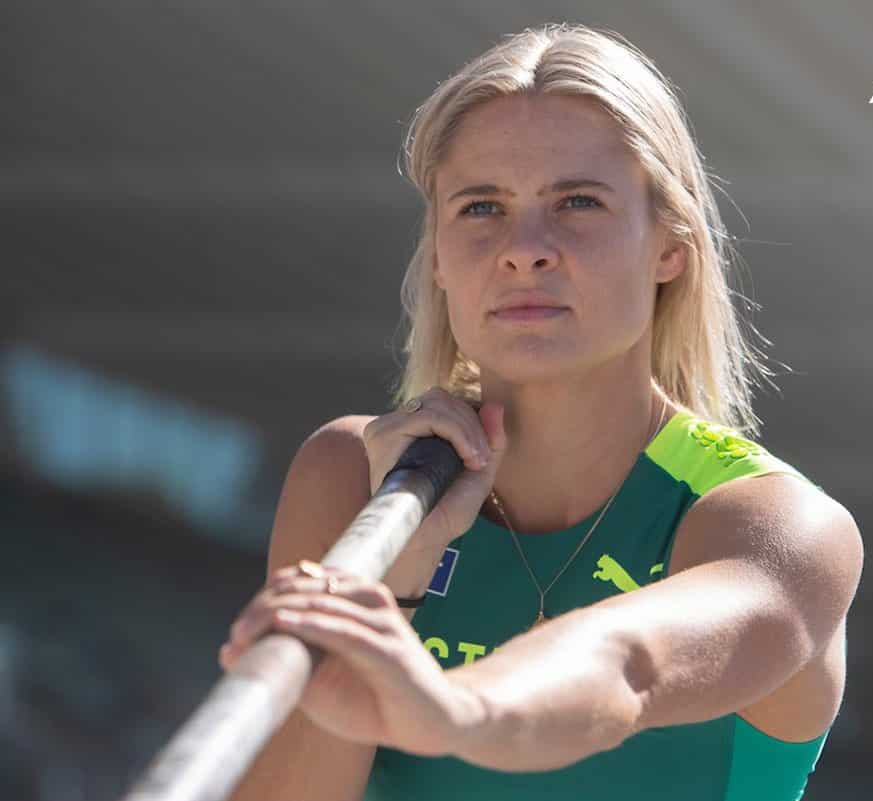 She returned to the sport after teaming up with coach Alex Stewart and said the partnership was "meant to be".
"I knew I could clear big heights, I believed that I could be a high performer.
"I'm meant to be partnered with Alex Stewart, I'm meant to be in Sydney, and I'm meant to be surrounded by these people."
The now world champion wasn't the only Aussie to perform well.
Pole vaulter Nina Kennedy took home a bronze medal after clearing 4.80 m saying that she was "so happy with a bronze".
"It definitely gives me confidence going into the next few years ahead," she said.
"Those girls are in their 30s. I'm still 25 so I have a few more years to crack that 90 bar."
Plenty of opportunities still exist for Aussie gold with Alex Beck, Sarah Carli, Kelsey-Lee Barber and Peter Bol all into the semi-finals of their events.