The Game of Thrones star has revealed how she dealt with two brain aneurysms while she was on one of the world's most popular shows.
Sitting down for an interview for BBC's Sunday Morning, the actor said she suffered the aneurysms in 2011 and 2013 and needed two life-saving surgeries.
But all these years later, Clarke is astounded at how she has a seemingly "completely normal" life.
"The amount of my brain that is no longer useful, it is remarkable that I'm able to speak and live my life normally. I'm in the really small minority of people who can survive that," she said.
Her first aneurysm at age 24 came after a gym session when she "started to feel a bad headache coming on", but it got worse, and she had to "crawl" back to the locker room where her things were.
"My full name is Emilia Isobel Euphemia Rose Clark. But now I couldn't remember it. Instead, nonsense words tumbled out of my mouth, and I went into a blind panic," she wrote in an essay for The New Yorker in 2019.
She was suffering from aphasia almost two weeks after her first surgery.
"I asked the medical staff to let me die. My job — my entire dream of what my life would be — centred on language, on communication. Without that, I was lost."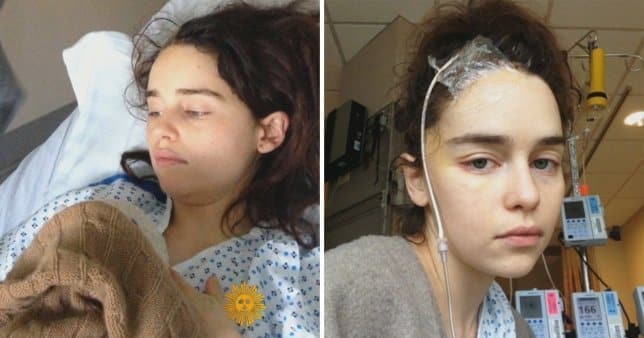 Two years later, she was in surgery again after doctors found another aneurysm while she was performing on Broadway with Clarke saying that this time the initial operation wasn't successful, and doctors needed to access the brain by opening her skull.
"It was the most excruciating pain," she said.
But was thankful to Game of Thrones for giving her a "purpose" to carry on, however recognises that  "there's quite a bit missing" when it comes to her brain.
"[It] always makes me laugh… strokes, basically, as soon as any part of your brain doesn't get blood for a second, it's gone," she explained. "So, the blood finds a different route to get around, but then whatever bit is missing is therefore gone."
She jokingly said in an interview that "it's her taste in men" that is "no longer there".
Thankfully though, she said that since her surgery she is "hundred per cent" and has "healed beyond [her] most reasonable hopes".