The British Museum has proposed a partnership with Greece that could begin rectifying the 200-year-old dispute over the historical treasures.
The Parthenon sculptures, also known as the Elgin marbles, in the British Museum include 17 figures and 75m of the original frieze from the Parthenon on the Acropolis in Athens.
The sculptures were taken from the former temple of Athena by Thomas Bruce, alias Lord Elgin, who was then the British ambassador the Ottoman empire, between 1801 and 1805.
The removal has created much controversy and exemplified the issues around ownership of cultural artifacts and returning them.
International organisations, including UNESCO, have called for the return of the sculptures for years.
By his own account, Lord Elgin was concerned about important artworks getting damaged and destroyed under Ottoman sway.
He was granted a permit and removed half of the remaining sculptures under the oversight of the authorities.
The position of the British Museum has always maintained how his actions were investigated and found to be legal, while resisting demands from Greece to permanently return the marbles.
It now seems that position has been somewhat softened with the latest comments from deputy director Jonathan Williams.
"What we are calling for is an active 'Parthenon partnership' with our friends and colleagues in Greece," he said.
"I firmly believe there is space for a really dynamic and positive conversation within which new ways of working together can be found."
He said a deal would involve borrowing and lending objects.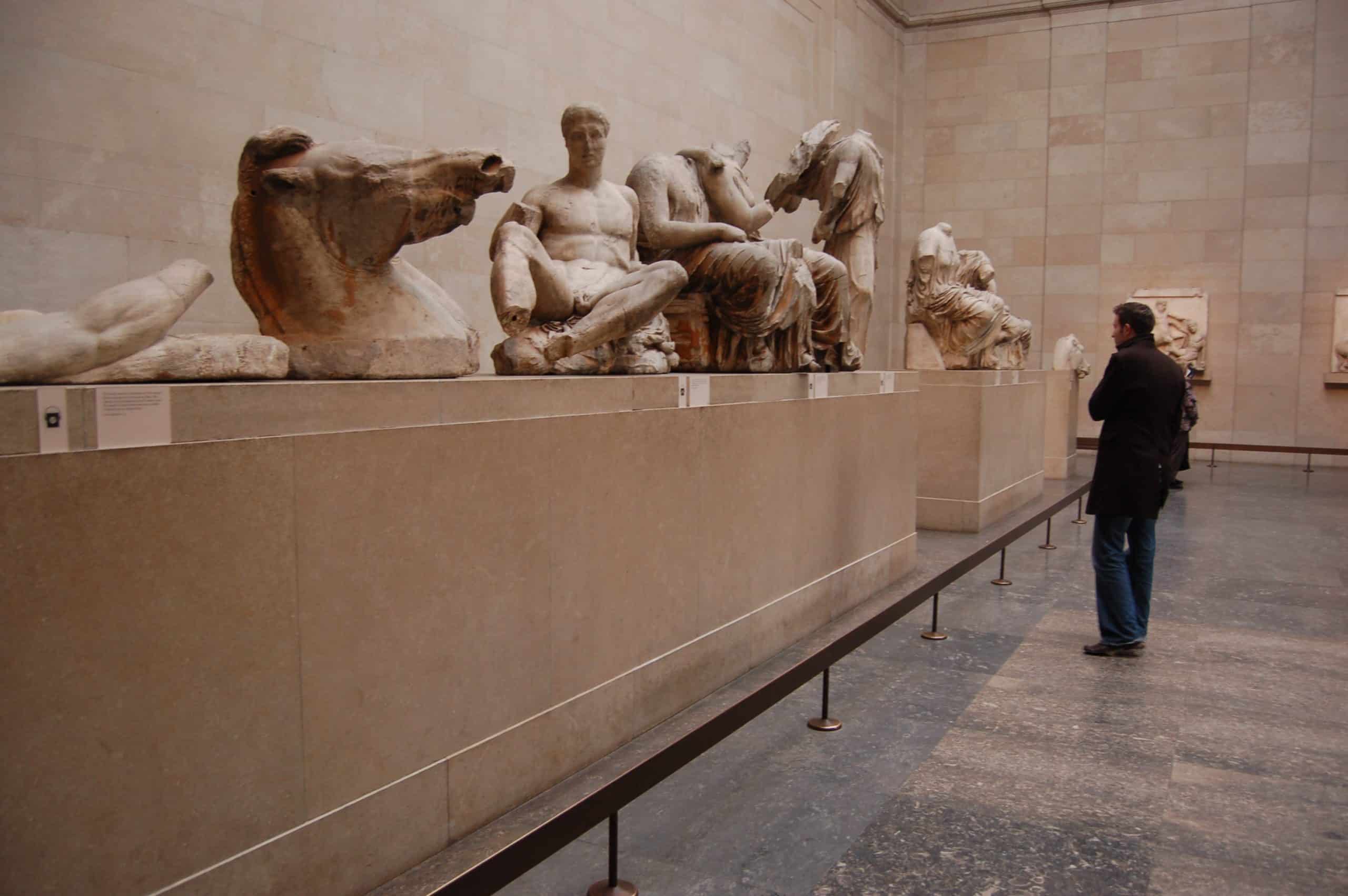 Nikolaos Stampolidis, the director of the Acropolis Museum, said this offer may be a "basis for constructive talks".
He even went as far as saying that "in the difficult days we are living in, returning them would be an act of history".
"It would be as if the British were restoring democracy itself."
Half of the sculptures from the Parthenon are destroyed, what remains are found in multiple museums but the majority is roughly divided between Athens and London.
The website of the British Museum says the sculptures it houses are vital to an "interconnected world collection, particularly in the way in which they convey the influences between Egyptian, Persian, Greek and Roman cultures".
The website calls the Acropolis Museum and the British Museum complementary, with one giving "an in-depth view of the ancient history of its city", while the other offers "a sense of the wider cultural context and sustained interaction" with neighbouring civilisations.
The trustees' statement on the sculptures argues they are "an important representation of ancient Athenian civilisation in the context of world history".
"The Trustees firmly believe that there's a positive advantage and public benefit in having the sculptures divided between two great museums, each telling a complementary but different story."
The Greek prime minister, Kyriakos Mitsotakis, has reiterated Greece is open to negotiate but said "baby steps are not enough. We want big steps".