Hosting the Olympic Games is a hefty responsibility that, prior to the 1970's, was saved primarily for cities already rich in infrastructure. However, the 1970's saw the number of participating athletes more than double compared to previous decades. As the Games grew, so too did the number of cities entering the bid to host. While some cities saw this as an opportunity to develop infrastructure and boost their reputation, others saw it as an exorbitant affair that was too costly to be justified.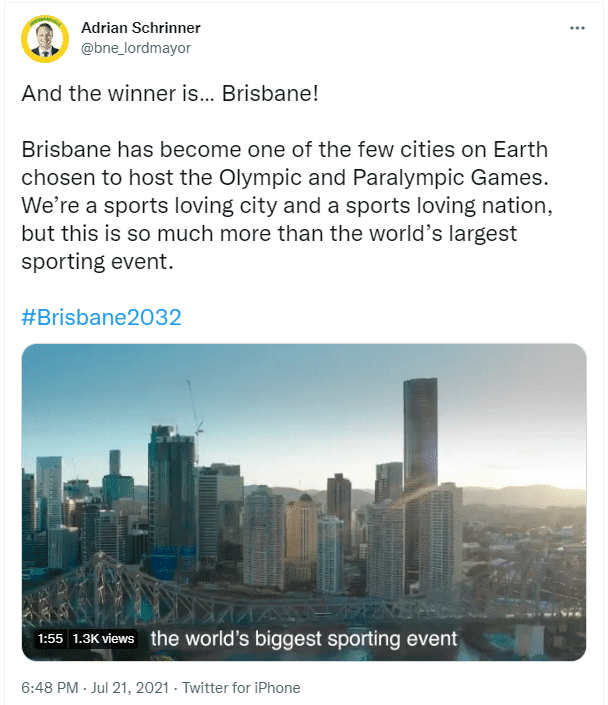 In July this year, Queensland's capital city Brisbane was officially named the host of the 2032 Olympic Games. With a decade to prepare, the city is planning to invest in large-scale infrastructure from roads to accommodation to arenas. The decision has not been universally popular, with some questioning the massive costs associated with taking on the host city role.
According to the International Olympic Committee, the 2032 Olympic Games are estimated to cost the city $5 billion. This would make Brisbane's the cheapest Summer Olympic Games since Athens 2004. However, every Olympic Games experiences cost overruns. Research suggests overruns for Olympic Games average at roughly 172 per cent. These costs can accrue major debts for the city and its taxpayers long after the Games. Montreal, the Canadian host city of the 1976 Olympic Games, did not pay off the debts associated with the Games until 2006.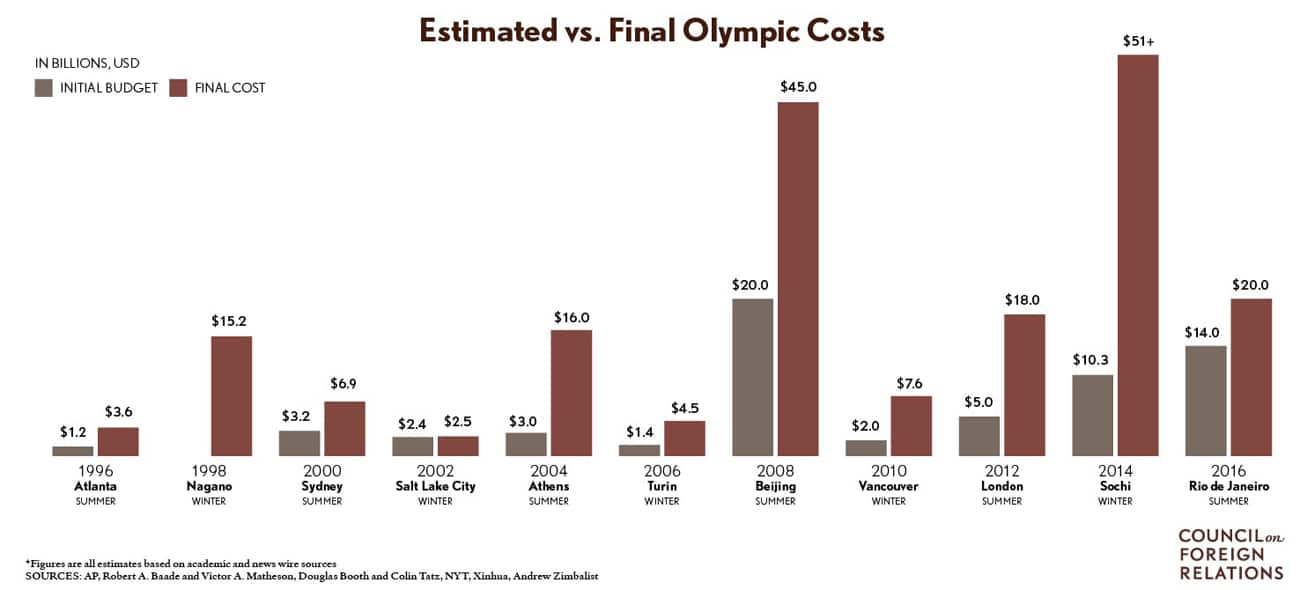 "I think a lot of these emerging economies want a bigger voice in global politics and global affairs more generally speaking," said Lake Forest economist Robert Baade. "So they would like to occupy that center stage for a while. And so they're willing to make that kind of investment."
Not everyone is so willing. The 2032 Games will largely take place in the Gabba Ward where the Gabba Stadium is located. Jonathan Sri, Councillor for the Gabba Ward, has been vocal in criticising the mess the Games could leave for residents.
"There's a good reason that fewer and fewer cities are aspiring to host the Games—the guests have an awesome party while the hosts have to clean up afterwards," said Sri.
The city of Brisbane will have to make many decisions in the decade-long lead-up to the 2032 Olympic Games. One of the most crucial issues to address will be these costs. Brisbane may opt to stick strictly to its $5 billion budget or welcome the inevitable overruns in exchange for an extravagant and memorable event. Until the Olympic Games are upon us, the only game left to play is the waiting game.