It has been nearly a week since a fatal shooting on the set of the film Rust took the life of cinematographer Halyna Hutchins and injured director Joel Souza. Actor and producer Alec Baldwin fired the gun that ultimately killed Ms Hutchins while rehearsing a scene. More information has now been released regarding how the use of a supposed 'prop gun' turned deadly.
The shooting has received international attention with many calling for increased regulations or even bans on the use of firearms on set. According to released court records the assistant director handed the firearm to actor and producer Alec Baldwin, declaring it was safe by saying "cold gun".
Although initially reported as a prop gun, the weapon that killed Ms Hutchins was in fact a legitimate antique gun. While two of the guns used on set were not functional, the one handed to Mr Baldwin was a .45 Colt-style antique weapon.
It had been believed at the time that the firearm was loaded with a combination of blanks and dummy rounds, with neither typically having the capacity to seriously wound or kill under safe conditions. Following a search of the set, investigators suspect that Ms Hutchins and Mr Souza had been injured by a live round.
"We suspect there were other live rounds that were found on the set," Santa Fe County Sheriff Adan Mendoza said.
"I won't comment now on how they got there. This investigation is active. But we suspect that they are there. That will be determined when testing is done by the crime lab about whether or not they are officially live rounds."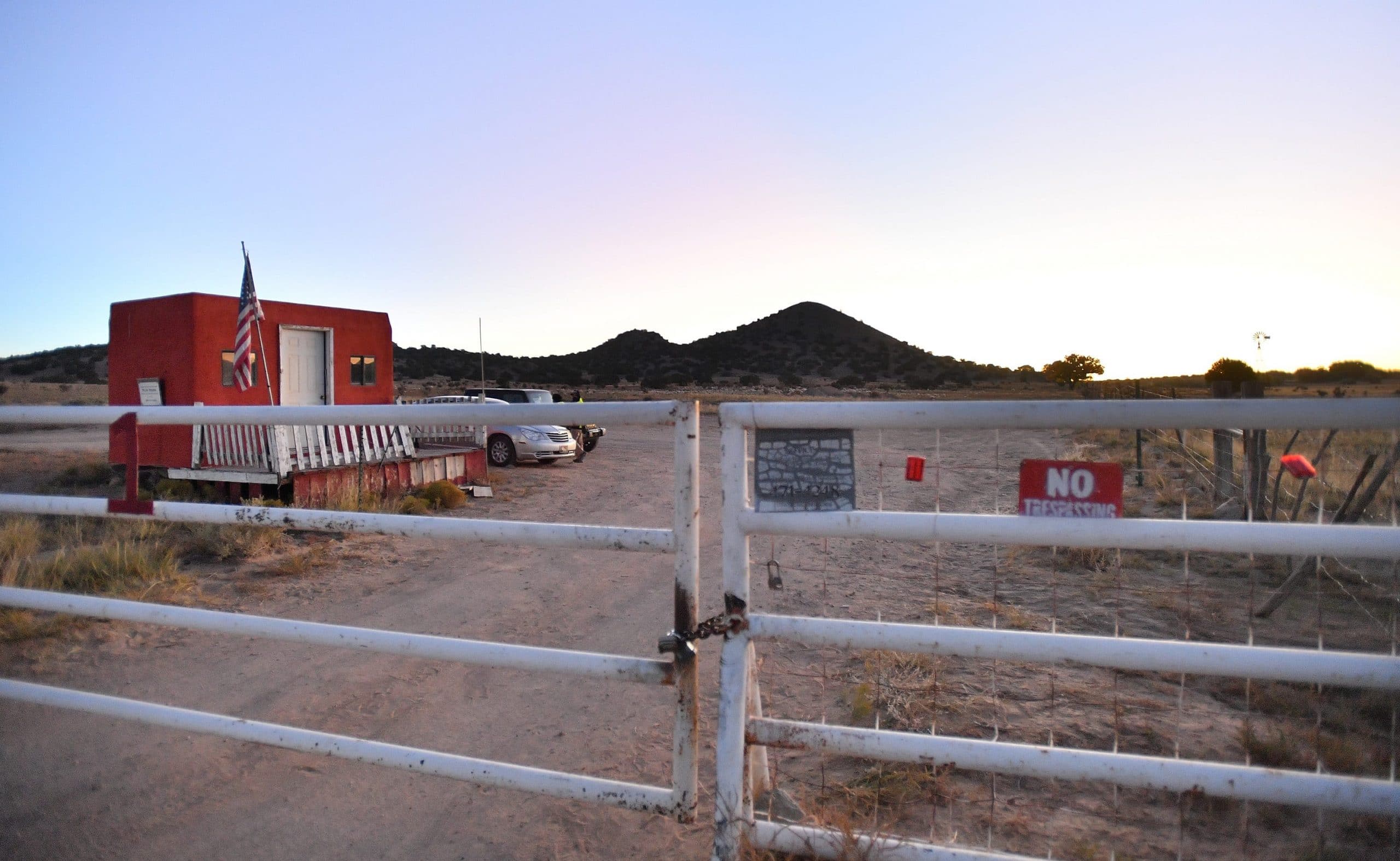 Investigations are in the early stages but some information unearthed reveals troubles on set of Rust. They are still investigating reports of previous incidents of misfires on set.
Only hours before the shooting several members of the film's camera crew walked off the set due to concerns over safety procedures and working conditions.
"Obviously I think the industry has had a record recently of being safe. I think there was some complacency on this set, and I think there are some safety issues that need to be addressed by the industry and possibly by the state of New Mexico," said Sheriff Mendoza.
Prior to being discharged, the gun was handled by assistant director Dave Halls and armourer Hannah Gutierrez. Gutierrez told investigators the gun was "cold"—and therefore not loaded with any live ammunition—prior to the shooting.
Halls says he "should have checked all" the rounds before handing the weapon to Mr Baldwin. A producer told The Associate Press that Halls had been fired from a previous job after a gun went off on set, wounding a crew member.
Investigators have not ruled out any charges at this stage, saying "all options are on the table".