The United States is appealing to London's Royal Courts of Justice to extradite WikiLeaks founder Julian Assange. The appeal comes in response to a January finding by a London District Court which ruled against Assange's extradition. Assange is accused of espionage and computer misuse by the US government. If extradited, he could face up to 175 years imprisonment.
Assange is an Australian publisher, activist, and founder of the non-profit organisation WikiLeaks. He found himself in the global spotlight in 2010 when WikiLeaks published documents revealing undisclosed details of the US government's actions throughout the wars in Iraq and Afghanistan. The leaks included evidence of the US killing unarmed civilians and journalists.
The US alleges that Assange colluded with whistleblower and army intelligence analyst Chelsea Manning to illegally obtain classified information.
The London court determined earlier this year that Assange's history of mental health issues mean he may be at risk of taking his own life if held in a US federal prison.
"We maintain that the district judge was wrong to come to the conclusion she did," said James Lewis, a lawyer speaking on behalf of the US.
During the appeal the US claimed they would not subject Assange to any strict detention conditions, also known as Special Administrative Measures (SAMs). Representatives of the US now say that any possible punishments imposed on Assange could be served in an Australian prison.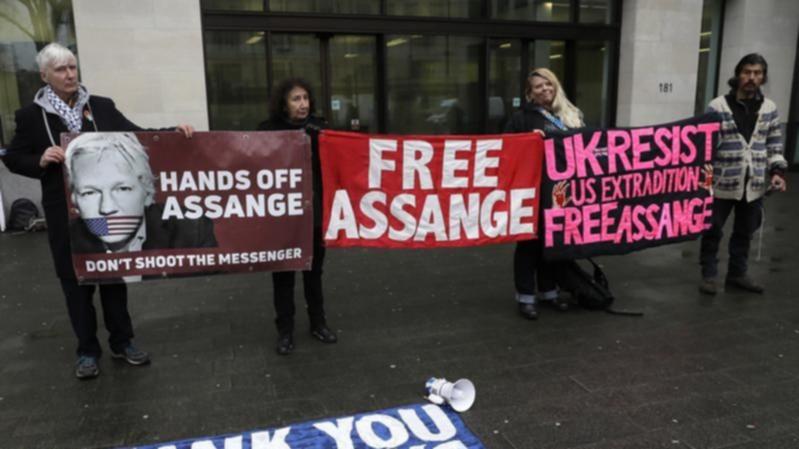 Assange's lawyers argue that, as he was acting as a journalist during the 2010 leak, he should be protected from prosecution by First Amendment protections of free speech.
Amnesty International has come out in support of Assange, saying the US must drop all charges.
"The US government's unrelenting pursuit of Julian Assange for having published disclosed documents that included possible war crimes committed by the US military is nothing short of a full-scale assault on the right to freedom of expression," Amnesty International recently wrote on their website.
"It is a damning indictment that nearly 20 years on, virtually no one responsible for alleged US war crimes committed in the course of the Afghanistan and Iraq wars has been held accountable, let alone prosecuted, and yet a publisher who exposed such crimes is potentially facing a lifetime in jail," said Amnesty's Secretary General Agnès Callamard.