Despite the universal nature of sport, a gender gap continues to reflect reduced participation rates among women and girls. Current data suggests that women and girls are slightly less likely to participate in sports from a young age. However, this gap widens in adulthood.
According to a study conducted by VicHealth, among 11 of the most popular sports only 10.5 per cent of women and girls participated compared to 20.4 per cent of men and boys. VicHealth found that participation rates "declined considerably" during adolescence and adulthood—this is especially the case for women.
"More than two-thirds of Australian women are classified as being sedentary or having low levels of exercise," VicHealth CEO Jerril Rechter explained.
"Boosting the participation of young girls is a particular focus to our Government," said Sports Minister John Eren.
Why are women less likely to participate in sports? There's several reasons.
Cleaninghouse for Sport found that most women cited a few common barriers to their participation in sports such as:
Not enough time
Costs
Self-consciousness
Competitive/male-dominated sports culture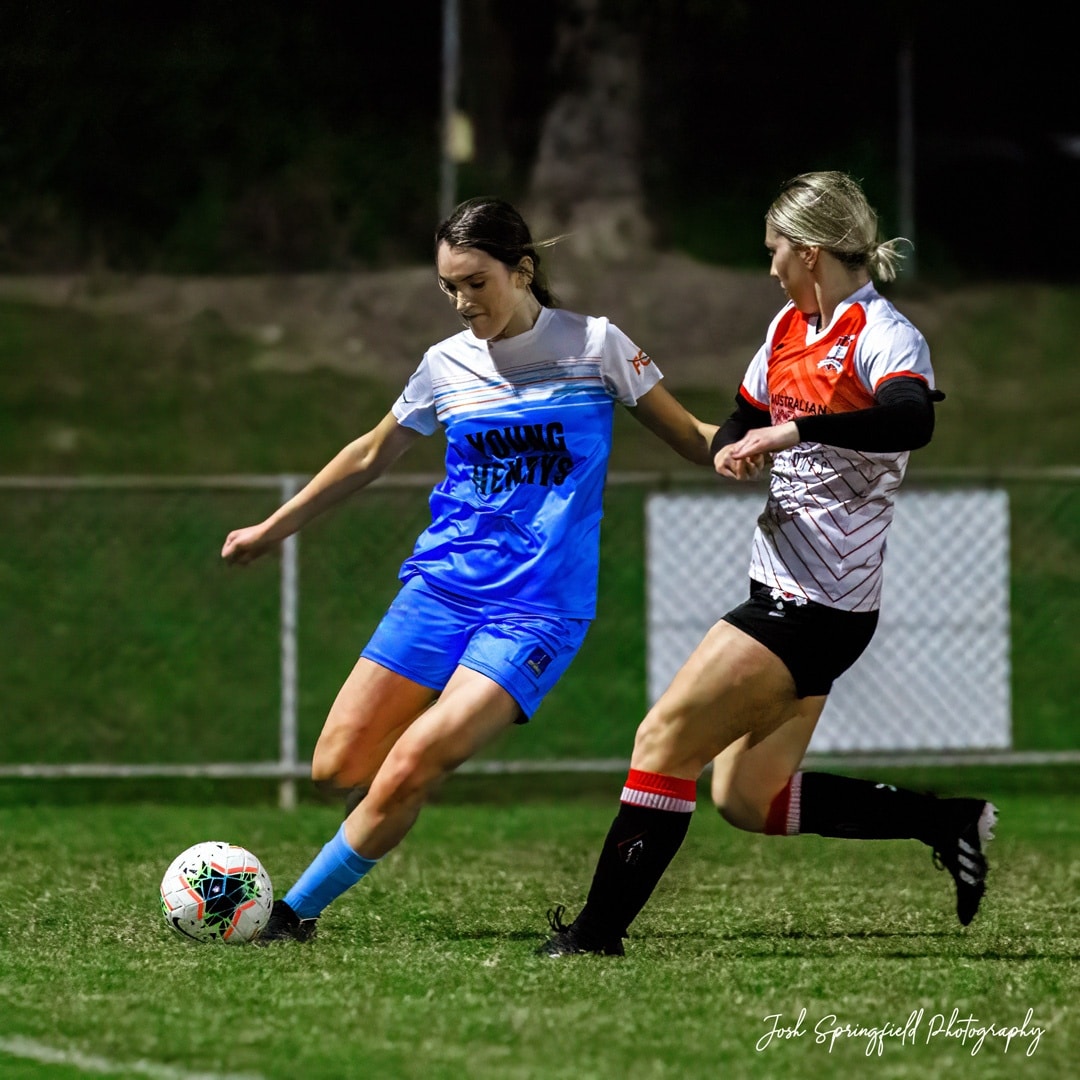 So, what is it like for women participating in organised community sports?
Lara Allan is 20 years old but has been athletic for most of her life.
"I started playing soccer at the age of 6 or 7 and then I started playing netball when I was around 10," she said.
Much of her spare time is dedicated to participating in organised sports such as netball, futsal and soccer. She says there are some massive benefits to participating in community sports.
"After a long day of work, it's kind of like a stress relief. I like to have a run around and keep my mind off things. I also like to socialise," Lara said.
Lara's family has always supported her athletic pursuits. However, she isn't surprised when women feel discouraged from participating.
"I could see why girls would feel shy about wanting to play sports because people consider it a 'male' thing. It is male-dominated, especially what I play but I just love playing it, so I do."
Being a woman in a male-dominated sports scene can definitely have its own challenges.
"The really big thing is probably the wages involved. Some clubs have a men's comp. They get paid and don't have to pay club fees, whereas the women have to pay fees for the comp—even though it's the exact same comp, the exact same league, the women have to pay."
Still, Lara encourages women and girls not to get hung up on those barriers.
"Just do it! It's good for socialising and for fitness."
Please support us by liking and following this page so we may continue to publish impartial news coverage.