Former Liberal staffer Rachelle Miller has alleged in a statement that Education Minister Alan Tudge was "abusive" throughout their 2017 affair. Ms Miller, who previously worked as a senior media adviser, now calls for Mr Tudge to be held accountable for how he treated her during their relationship.
In a statement at Parliament House this morning former Press Secretary Rachelle Miller spoke on her affair with Education Minister Alan Tudge. Ms Miller first revealed the affair last year in an episode of Four Corners.
"I am fully aware that a year ago I said my relationship with Minister Alan Tudge was a consensual relationship, but it's more complicated than that," she explained.
"Today I stand in my former workplace to say, again, that what happened to me in this place was not OK.
"I was so ashamed, so humiliated, so scared, so exhausted. I told the small part of my story I was able to manage."
Ms Miller's statement comes out days after the Jenkins Review was published, revealing one in three parliamentary workers surveyed had experienced some form of sexual harassment.
She also made news in February this year after launching a workplace harassment suit against Mr Tudge and former employment minister Michaelia Cash.
The former Liberal staffer said there were occasions in which Mr Tudge was "kind" and they "did a lot of amazing work together".
"But that happens in abusive relationships, as so many women know. You keep going back, hoping you'll get the nice version," she said.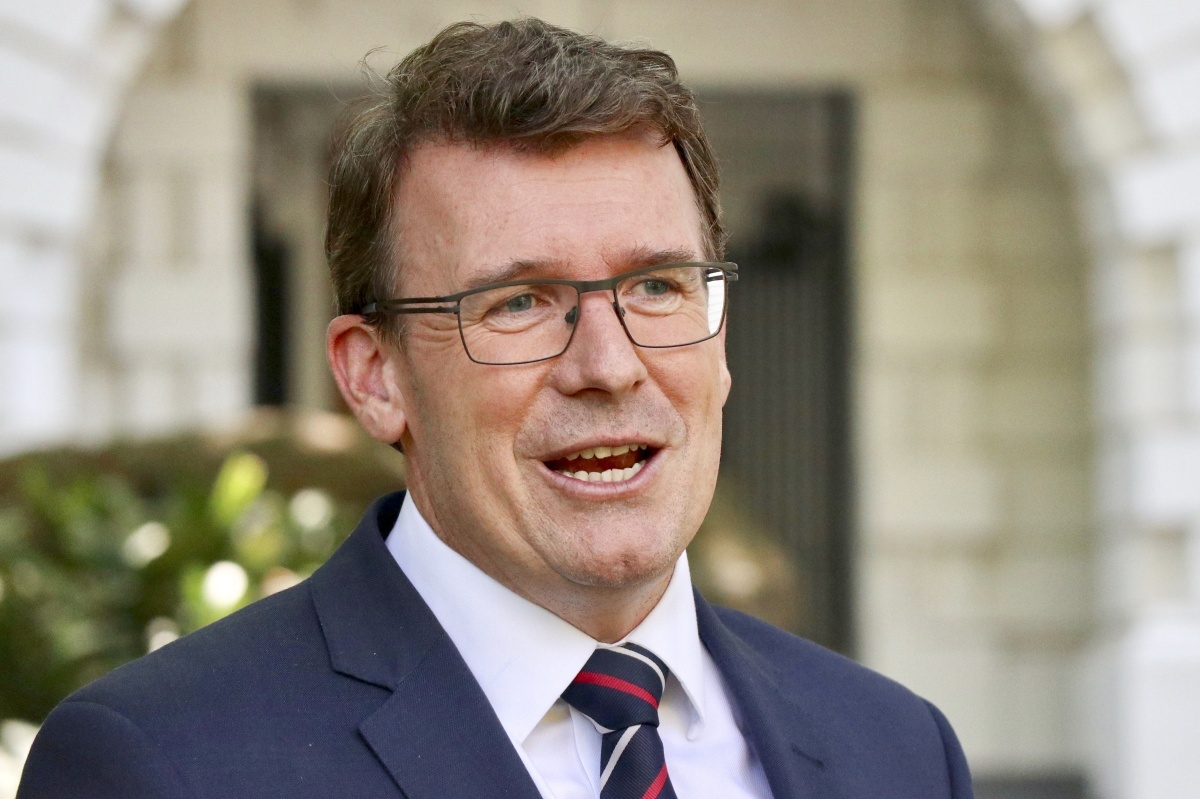 Mr Tudge has openly admitted to the 2017 affair, which he says he "deeply regret[s]" and notes it was "consensual". However, he has rejected Ms Miller's claims in a statement:
"I completely and utterly reject Ms Miller's version of events. Ms Miller and I have a consensual affair in 2017 as both of us have publicly acknowledged. This is something I deeply regret."
The former Liberal staffer alleges that she was mistreated by Mr Tudge throughout their relationship. During a trip to Kalgoorlie with former Prime Minister Malcolm Turnbull, Ms Miller alleges she awoke in Mr Tudge's hotel room bed, naked, and unsure how she got there. She awoke to a phone call, which she alleges made Mr Tudge "furious".
"My mobile phone started ringing. I woke up in the pitch black dark and reached for my phone," she explained.
"It was about 4am and a morning media producer was calling about the front-page story, wanting to line up an interview with the Minister.
"[Tudge] was furious, telling me to 'get the fuck out of his bed'. I quickly told the producer I would call her back—I then realised I was completely naked," she said.
"I fell off the side of the bed and ended up on the floor. I searched around in the dark for my clothes. He was yelling at me that my phone had woken him up. He needed to get more sleep."
She then went back to her own hotel room to work.
Ms Miller claimed the relationship was "defined by a significant power imbalance".
She now calls upon women in Parliament and the Australian people to listen and stand with her.
"I call on every woman in this building to stand with me, but I know many are scared about their jobs, their livelihoods, the careers they've worked so hard for," said Ms Miller.
"All of us who have survived awful experiences in this workplace tried to reach out and seek change many, many times before we went to the media. This is our last resort.
"The Jenkins review showed the perpetrators are mostly male parliamentarians with immense power over their junior victims," Ms Miller said.
"As the prime minister reminded us all on Tuesday, they know they can only be held accountable by the Australian people at the ballot box. They are firmly focused on their re-election…Remember that when you vote."