The Women's Tennis Association (WTA) has announced they will suspend tournaments in China in light of concerns regarding the wellbeing of tennis player Peng Shuai. Peng, 35, has not been seen in public since she levied allegations of sexual assault against a former high-ranking official in early November.
Peng, a former doubles world number 1 tennis player, made a post on the Chinese social media platform Weibo last month. In the lengthy post, she accused former high-ranking official Zhang Gaoli of sexual assault. Zhang served as Vice Premier of the People's Republic of China from 2013 to 2018.
The tennis star said she and Zhang, 75, had an on-and-off relationship over a 10-year period. Peng also noted that on at least one occasion Zhang had coerced her into sex.
The post was removed shortly after it was published.
Since then, Peng has not been seen in public and concerns have been raised about her safety and wellbeing. The International Olympic Committee (IOC) said they had a video call with her in which she "appeared to be relaxed", but no video was released.
After the world began to circulate #WhereisPengShuai, a written statement—allegedly written by the tennis player—was released.
"The news in the [WTA] release, including the allegation of sexual assault, is not true. I am not missing, nor am I unsafe. I've just been resting at home and everything is fine. Thank you for caring about me," the statement said.
However, some have suggested Peng made the statement under duress, or did not make it at all.
To learn more about Peng's initial disappearance, read our coverage here.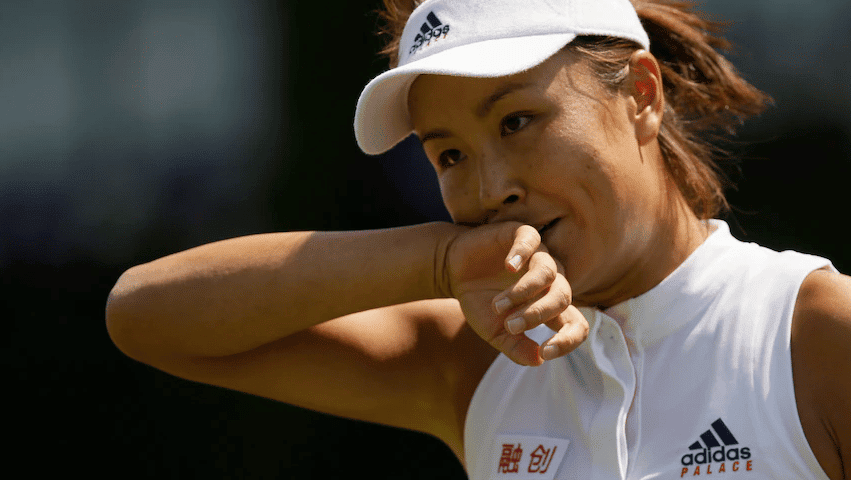 Now, the WTA has suspended all tennis tournaments in China due to concerns for Peng's safety.
"In good conscience, I don't see how I can ask our athletes to compete there when Peng Shuai is not allowed to communicate freely and has seemingly been pressured to contradict her allegation of sexual assault," WTA Chief Executive Steve Simon said.
"Given the current state of affairs, I am also greatly concerned about the risks that all of our players and staff could face if we were to hold events in China in 2022."
According to media circulated in China, Peng recently attended a tournament in Beijing.
"While we now know where Peng is, I have serious doubts that she is free, safe and not subject to censorship, coercion and intimidation," said Simon.
Several famous tennis players have expressed support for Peng, including Naomi Osaka and Serena Williams.
"I have been gratified by the massive amount of international support the WTA has received for its position on the matter.
"To further protect Peng and many other women throughout the world, it is more urgent than ever for people to speak out."