Pregnant New Zealand journalist Charlotte Bellis is stranded in Afghanistan after the NZ government denied her request for an emergency managed isolation and quarantine (MIQ) allocation.
Ms Bellis had been working in Afghanistan for news outlet Al Jazeera but was based in Doha, Qatar when she found out she was pregnant which was "surprising" as she had been told by doctors "for years" that she would never be able to have children. Under laws in Qatar, it is illegal to be unmarried and pregnant therefore Ms Bellis tried to go to Belgium, the home country of her partner Jim Huylebroek, but had used majority of her visa time allowance already and risked deportation.
The pair already had visas approved for Afghanistan where Ms Bellis organized a meeting with a senior Taliban official in which they talked about her being pregnant and unmarried to which the Taliban said "No we're happy for you, you can come, and you won't have a problem. Just tell people you're married and if it escalates, call us. Don't worry. Everything will be fine". Commenting on the matter Ms Bellis said "When the Taliban offers you- a pregnant, unmarried woman- safe haven, you know your situation is messed up".
Although offered help in Afghanistan, Ms Bellis has expressed in an open letter to the New Zealand Herald, that the conditions in Afghanistan are not ideal for giving birth.
"I thought about sending them [NZ authorities] a story I did in October at a maternity hospital in Kabul where they had no power so were delivering by cell phones at night," she said.
"They couldn't do caesarean deliveries and the only medicine they had were tabs of paracetamol wrapped in crinkled newspaper,"
"The hospital staff said even those would run out in a month's time."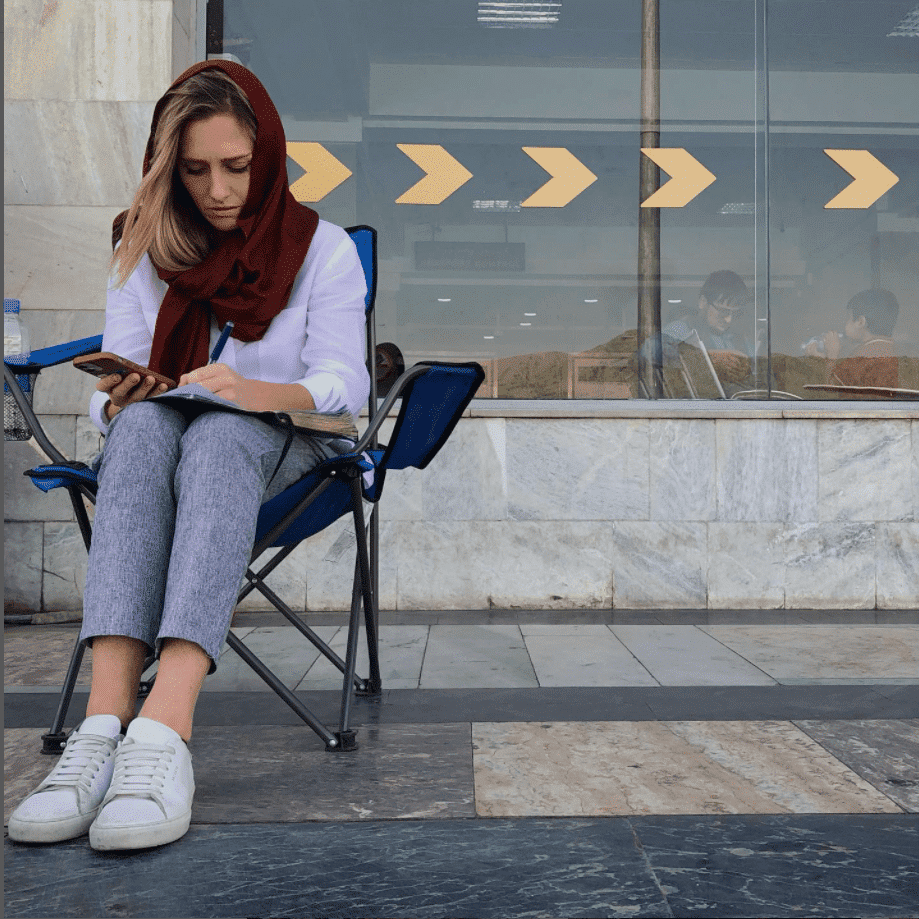 Ms Bellis and her partner Mr Huylebroek along with a lawyer submitted over 59 documents to NZ authorities to explain their situation but was rejected as they "didn't meet the medical threshold [and] hadn't proven [they] couldn't get equivalent care in Afghanistan". Furthermore, Head of MIQ Chris Bunny said in a press release that "To be eligible for an emergency allocation, the applicant must be legally entitled to enter New Zealand and the travel must be time-critical (within fourteen days of their intended date of departure)".
Mr Bunny added that "Pregnancy in and of itself is not considered an emergency under the emergency allocation criteria". It has been stated by the NZ authorities that if Ms Bellis were to change to an earlier date for arrival in NZ, then her application would be reconsidered.
There has been mixed reactions to the situation with one Twitter user @trojan_blue saying "What's her problem, other than wanting to make our system look bad? Is she pressed we're not all bending over backwards to accommodate her after she refused to leave Afghanistan the last time, we offered her a ride?!". While another user @Scandalqueenie came to Ms Bellis' defence by saying "Please continue to fight for everyone that doesn't have your profile. You are highlighting the absurdity and cruelty of the MIQ system, with multiple loopholes for the ultra-wealthy, citizens or not".
New Zealand was due to open its border by the end of February, but the opening was delayed.