All 132 passengers and crew on board a China Eastern Airlines flight are believed to be dead after the Boeing 737-800 crashed into a remote mountainous area of Southern China yesterday afternoon.
Flight MU5735 was travelling from Kunming to Guangzhou yesterday afternoon when the plane went down in a remote area near the city of WuZhou. Footage from an unknown source in the region captured an object nosediving into the mountains with authorities believing it to be the China Eastern Airline flight.
There were a 123 passengers and nine crew on board with the flight losing contact with air traffic control two minutes before crashing. Flight data provided by VariFlight showed that the plane was at a cruising altitude of 8,869 metres but suddenly lost air speed and began a rapid descent with flight data lost at 2:21pm.
Boeing released a statement saying that "Our thoughts are with the passengers and crew of China Eastern Airlines Flight MU 5735. We are working with our airline customer and are ready to support them. Boeing is in contact with the US National Transportation Safety Board and our technical experts are prepared to assist with the investigation led by the Civil Aviation Administration of China".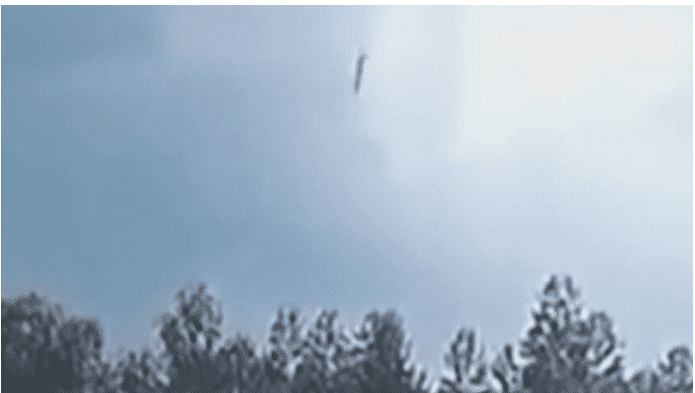 A large forest fire followed the crash where a local resident named Li told Global Times that he saw the plane falling from the sky .
"The plane fell vertically from the sky," he said.
"Although I was far away, I could still see that it was a plane,
"The plane did not emit smoke during the fall, it fell into the mountains and started a fire, and then a lot of smoke came out."
Chinese state media Xinhua Net reported that Chinese President Xi Jinping has launched a search and rescue party along with several emergency response services. As of yet, rescue efforts have not found any survivors and critical information about what happened to flight MU5737 won't be known until the plane's black box is found.
China Eastern Airlines has grounded 109 Boeing 737-800 aircrafts amid the crash.