Both former President Trump and current President Biden have had a colourful history with Ukraine dating back to 2016 with allegations of foreign interference put forward by both parties.
Prior to allegations, in February 2014 a forceful coup took place in Ukraine reorganising the political sphere, reportedly to the satisfaction of the US and dismay of Russia. From this came an immense amount of interest and attention from both Trump and Biden to the natural gas supplies between Russia, Ukraine, and Europe.
The US has made it clear that the European gas industry was a priority in its international affairs, through involvement in the Nord Stream 2 project and outspoken stance of Ukrainian-Russian gas affiliations.
In 2015 the Organisation for Economic Co-Operation and Development (OECD) released a report on anti-corruption reforms in Ukraine where it stated, "Ukraine is dependent on Russia for most energy supplies, especially natural gas, although lately it has been trying to diversify its sources."
Varying its sources meant pulling further away from Russia, a favourable move for the US but there's been suggestion that the move was in fact coerced by Joe Biden and a dubious job his son Hunter came to have.
Hunter Biden and his Ukrainian connection
In February of 2014, Hunter Biden, the son of current US President Biden (at the time Vice President in the Obama administration) was administratively discharged from the US Navy. Three months after being discharged, a press release from Burisma Holdings, a large natural gas producer in Ukraine announced the then US Vice President's son, Hunter Biden had joined its board as a director.
In a surreal presidential debate between Trump and Biden on September 20, 2020, President Trump directly accused Hunter Biden's son of receiving $3.5m from Ukrainian gas company Burisma Holdings. He also accused Joe Biden of being responsible for the dismissal of top Ukrainian prosecutor Viktor Shokin, who happened to be investigating Burisma Holdings at the time, after Biden and several other European countries believed he wasn't effectively tackling internal corruption.
In recent times hacktivists Anonymous have released information detailing that Hunter Biden had other dealings with Ukraine including introducing Burisma officials to Metabiota, a San Francisco pathogen research company for a project. Russia accused the US of creating biological weapons in Ukrainian laboratories with these emails giving strong evidence to this theory.
NewsCop talked to Senior Lecturer of Politics and International Relations at Australian National University (ANU) Dr Charles Miller about whether there was any substantive evidence to support these theories surrounding Burisma and Hunter Biden.
"I don't think that it was necessarily in the US national interest for Hunter Biden to work for a Ukrainian gas company," he said.
"It looks like Biden Jr's own personal decision,"
"There have been a lot of unsubstantiated conspiracy theories about Ukraine and Hunter Biden on the US right, which have unearthed little of substance."
Although some claims were never proved by Trump, he quickly found the smoke from the fire following him when his Ukrainian connection became public.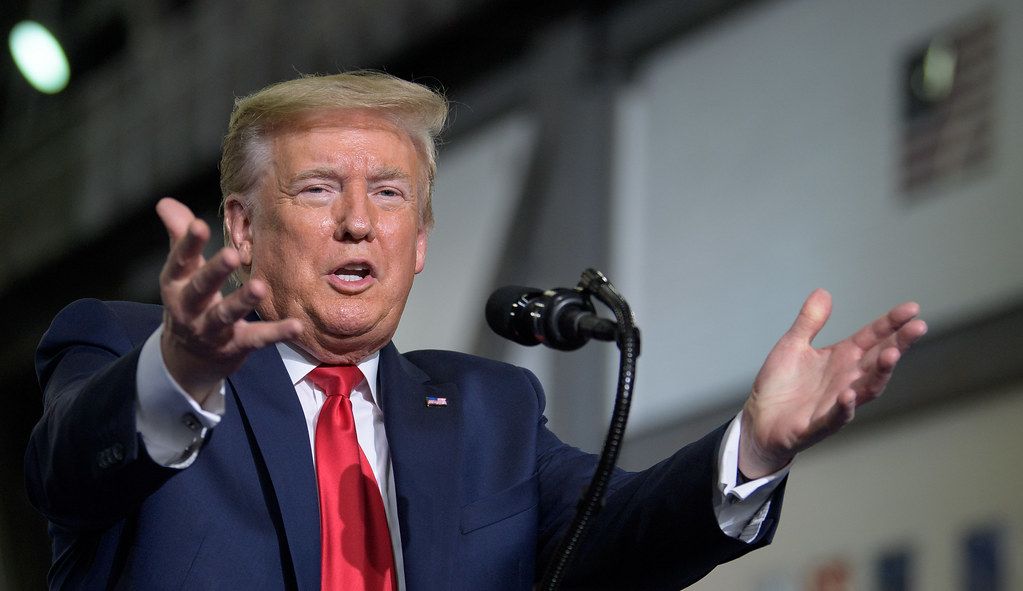 Allegations of foreign interference by Trump
During those election campaigns in 2016 and for some time after, questions were raised over whether foreign powers were influencing social media to favour of one or the other party.
In 2019 Donald Trump was impeached over suggestions that he "betrayed the nation by abusing his high office to enlist a foreign power in corrupting democratic elections".
The house of representatives in an article of impeachment against Donald Trump argued that he had pressured the Ukrainian government to act and damage the campaign of his rival (Joe Biden). It was also claimed that Trump blocked military aid to Ukraine and would only remove it when Ukrainian President Zelenskyy would start the investigation.
Trump was later acquitted by the Senate of the allegations in a close vote.
Considering the recent conflict in Ukraine, Biden's involvement with Burisma and Trumps allegations about Ukrainian interference in elections, and the ensuing presidential debate clash in 2020, it is notable that one of the most significant sanctions placed on Russia by the west has been sanctions of the Nord Stream 2 natural gas project.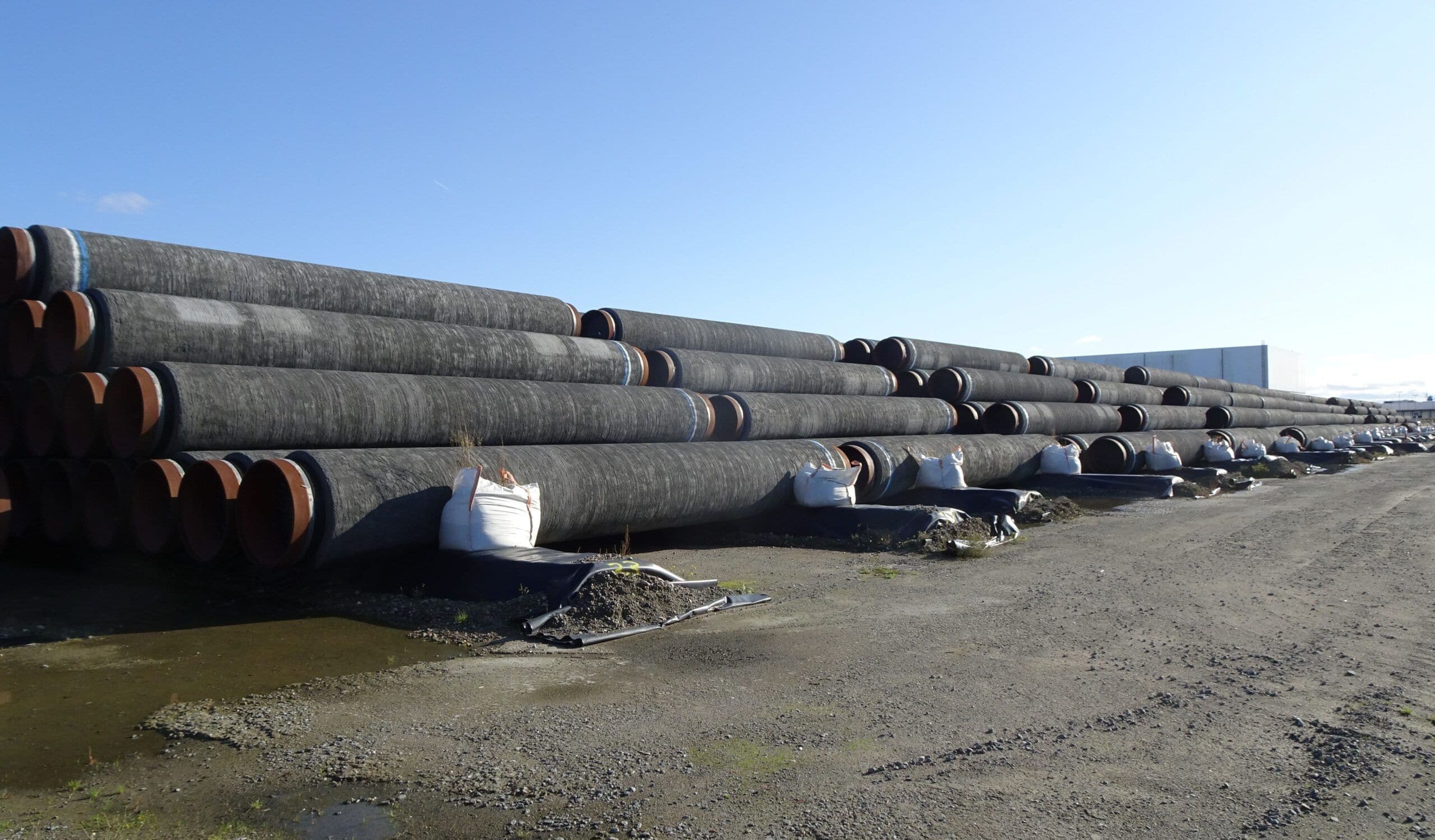 Nord Stream 2 and the US connection to current conflicts
The multi-billion-dollar pipeline is playing a significant role in the conflict between Ukraine and Russia right now. Built as a way to transport gas from Russia to Germany, the pipe runs 1.2km long under the Baltic see and cost approximately $11 billion.
Its importance lies in the geopolitical position between east and west. Dr Miller explains that the pipeline has long been viewed by many as a way for Russia to have an influence throughout Europe.
"Certainly, that's what one would have imagined before the current crisis," he said.
"It's probably partly why Putin believed he could get away with the invasion of Ukraine."
Most interestingly is how the US managed to be involved in a gas pipeline between Germany and Russia. With worry from Poland and Ukraine over the influence the gas connection may have, the US signed a deal with Germany last year that gave them power to sanction Russia if the pipeline was used as a "political weapon" as described by Ukrainian President Volodymyr Zelensky.
With the Russian invasion on Ukraine, sanctions have been drawn on Russia and subsequently, the Nord Stream 2 project has gone bankrupt in the past several weeks. The truth behind each allegation and counter allegation in their ongoing dispute over Ukraine and foreign interference might give rise to more clear discussion and reasoning around why the current conflict has precipitated.
NewsCop talked to Lecturer of International Relations at The University of Queensland Dr Mohsen Solhdoost about the Baltic position in the Ukrainian-Russian war, but Dr Solhdoost made mention of reasons why the present war has yet another US connection.
"To understand Putin's playbook, we should know that great powers' politics is largely shaped by security imperatives and then look at how the Russian leader has adamantly opposed NATO/EU enlargement for the past few years," he said.
"After the elected pro-Russian Ukrainian President Yanukovych was toppled in a coup in 2014, and was subsequently replaced by pro-Western figures, Putin reiterated that he would not allow Ukraine to join NATO to become a western bulwark,"
"But the US-led NATO continued talks on considering Ukraine's membership in the Atlantic military alliance and eventually that led to Putin's decision to attack Ukraine before it could join NATO."
No matter what viewpoint you look at this current conflict from, the US are there, but whether to the benefit or detriment of the situation is yet to be known.
The bizarre televised presidential debate in 2020 centring around Trumps allegations of Hunter Biden, Burisma Holdings and Ukraine provided by CNBC is available here.