Massive queues continued for a sixth consecutive day at Sydney Airport, with aviation officials saying they expect the trend to continue well through the Easter holidays.
NSW Minister for Health Brad Hazzard has approved special exemptions from close contact requirements for all flight staff at the airport, to reduce the human foot traffic and extended wait times.
According to QANTAS CEO Alan Joyce, there were numerous factors as to why passengers were experiencing up to six hours waiting to board their flights, although staff shortages and COVID-19 being the main causes.
"There is a high level of absenteeism (with our staff) because of people catching COVID-19, having to isolate and close contacts of people that are having to isolate so we're getting absenteeism of 20 per cent, in some areas 50 per cent," he said.
Sydney Airport faced lines to the entrance of the facility last week, and despite a reduction today, no respite for the next fortnight is expected.
"We are working around the clock to resolve these issues and have teams in the terminals bringing passengers forward in order of priority," an airport spokesperson said.
"[We're] anticipating it will [be] busy right through the school holiday period and peak over the Easter and Anzac Day weekends, in some cases at 90 per cent of pre-COVID passenger levels."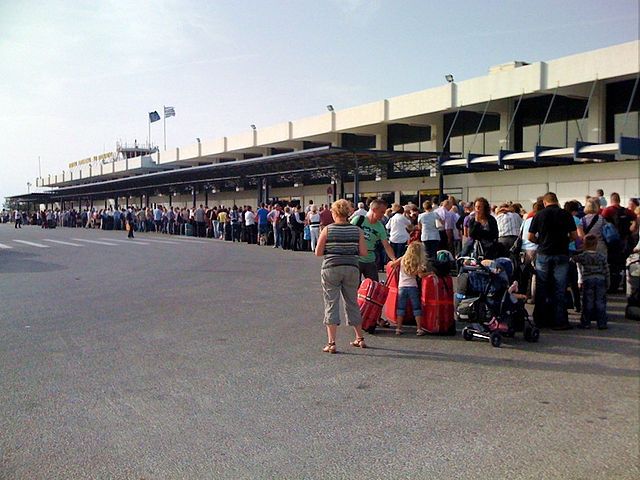 On March 28, the airport's official Twitter page warned passengers that the school holiday period would be "the busiest in two years", and to arrive at the airport two hours before a domestic flight.
As it has unfolded, the ensuing fortnight has been the busiest on record.
"Before COVID-19, 10 per cent of people had to be rescreened, at the moment it is 30 per cent of people (being screened) and that takes an extra 45 seconds per person," Mr Joyce said when explaining the extra delays after passengers had already checked in digitally.
Airport officials have been urging passengers to be prepared ahead of arriving, checking in digitally and removing items from carry-on luggage that they know cannot be taken on board.