Saudi Arabian officials are calling on countries to donate to the Kingdom's first international tourist fund that will aim to reboot the economy.
The Kingdom has committed $100 million to the fund with the initiative supported by the World Bank Group. By 2030 they aim to have over 100 million visitors annually.
Minister of Tourism Ahmed bin Aqeel Al-Khatib said that with the pandemic, they realised how important it is to fund this sector for a healthy economy.
"The Kingdom's government pledge to provide $100 million to establish the Tourism Support Fund, in cooperation with the World Bank, [which] contributes to supporting communities affected by the pandemic in helping them to overcome the devastating impact of the Corona pandemic and other global crises," he said at the spring meeting of the World Bank Group.
He went on to mention that it will be a global effort to aid recovery after the pandemic and that Saudi Arabia plays an important role in the global economy. One of the main goals for them is to ensure that future tourism be largely sustainable.
The project is set to bring 1 million new jobs and a 10 per cent increase to gross domestic product, with the venture being a part of the memorandum of understanding signed in 2021 with the World Bank and World Tourism Organisation, aiming to make Saudi Arabia a leading tourist destination.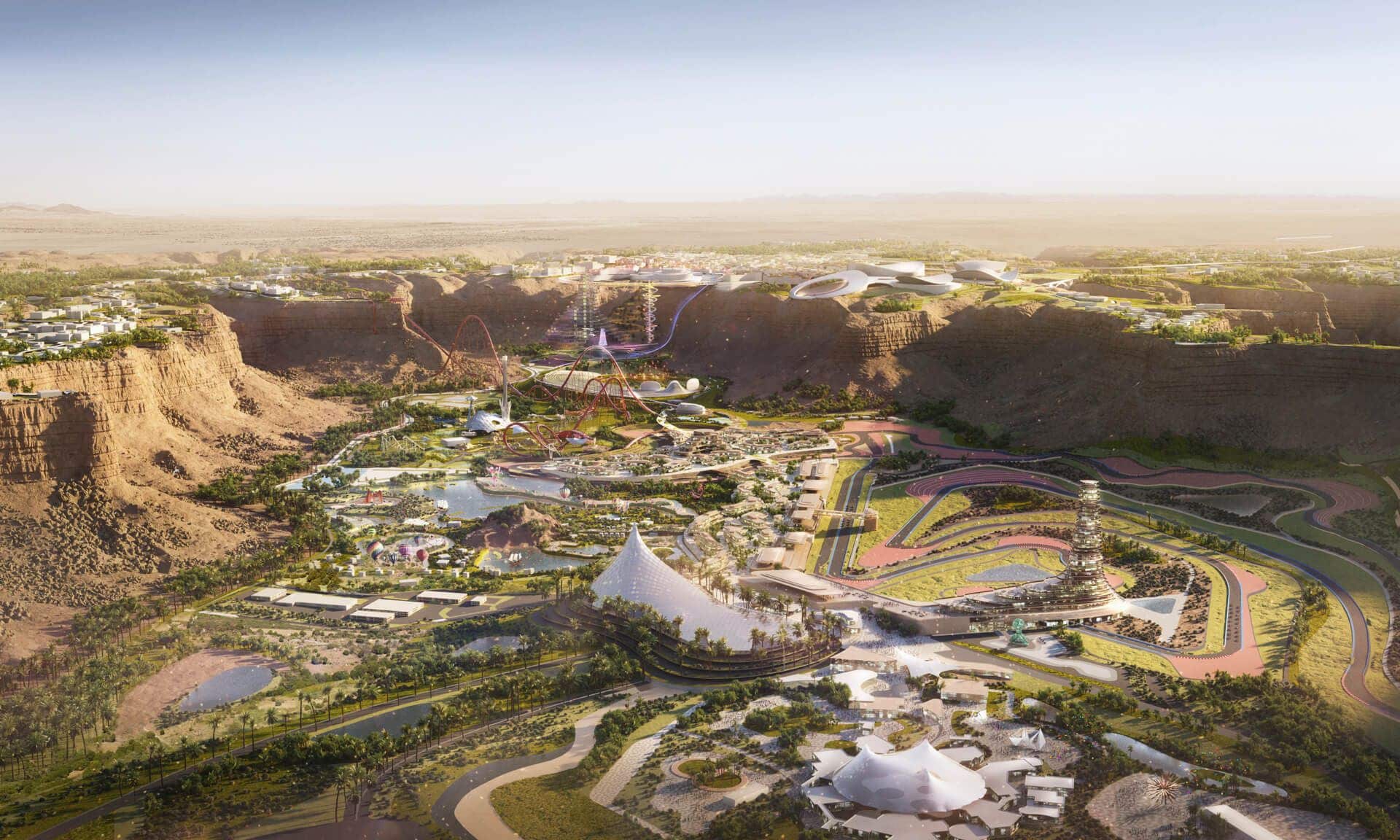 Their current tourism sector has a total of 29.5 million international visitors while 32.5 million people travelled domestically. In 2019 the Kingdom established the Qiddiya project which will be the new entertainment district within the capital Riyadh.
They've described it as hoping to be a "disruptive destination recognised on the world stage as the home of the most innovative and immersive experiences".
"In short, Qiddiya will be a place that enables the youth of Saudi Arabia to fulfill their ambitions," the Qiddiya website said.
"Family-friendly theme parks, sports arenas suitable for international competitions, academies for sports and the arts, concert and entertainment venues, racetracks for motorsport enthusiasts as well as outdoor and adventure activities alongside nature and environment experiences are just some of the fun attractions being developed."
Construction is still underway with the hopes it will be completed by 2030, in line with their 2030 tourism goals.