The WNBA star has been detained in Russia since February after she was found to have vape cartridges that contained CBD oil.
In March, Russian news agency TASS reported that her detention would be extended until May, however the US state department has now claimed she's being wrongfully detained and are expected to increase pressure on Russia for her release.
The man tasked with her freedom is US Special Presidential Envoy for Hostage Affairs (SPEHA) Roger Carstens who recently aided the return of Marine Trevor Reed from Russian detention. SPEHA representative Ned Price said that Mr Carstens will do just about anything to bring her home.
"When it comes to our efforts to free Americans, the Special Presidential Envoy for Hostage Affairs Ambassador Carstens, he will go anywhere, he will talk to anyone if it means that we're able to come home with an American, to reunite that American with her or his family," he said.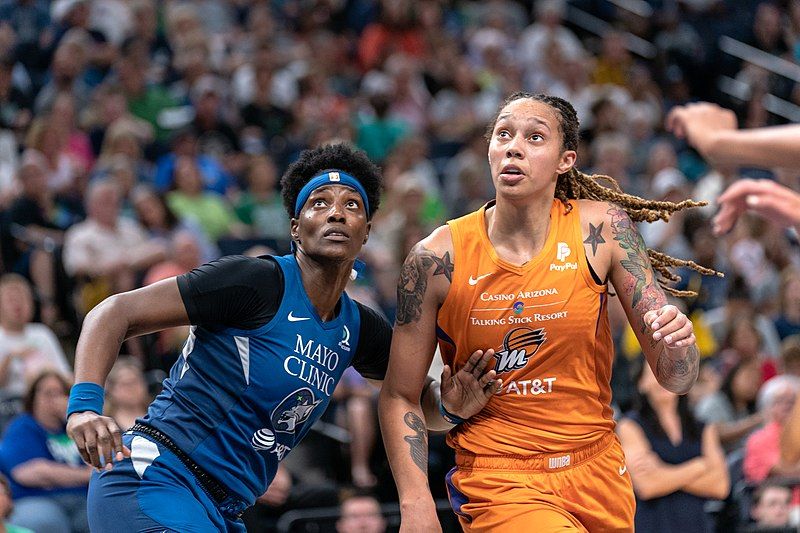 Ms Griner's agent mentioned that she's been imprisoned for over 75 days. Her teammate on the US National Team A'ja Wilson said that they hope she can be released soon.
"We're not talking about BG the Basketball player, we're talking about BG the wife, the daughter, the sister, the human being," she said.
"That's what I'm caring about.
"I get the silence and you don't want to talk about it.
"I can't even imagine to put myself in that situation [and] hopefully, everyone's doing what they need to do to make sure she gets home safe."
Ms Griner was in Russia to play for the Russian Premiere League (RPL) in the offseason from the WNBA. No update has been provided by the Russian government other than back in March, with the only problem the 206 cm basketballer faces is a short bed according to officials.