You'd think that buying Twitter would be enough for Elon Musk.
Or maybe not.
The world's richest man has announced he now plans to "quintuple" the social media platform's annual revenue by 2028, following a pitch deck the 50-year-old presented to investors.
After recently purchasing the company for $US44 billion ($A61.4 billion), Mr Musk has finally revealed his plans for Twitter's $US5 billion yearly revenue to turn into an annual profit of $US26.4 billion over six years.
The tech entrepreneur also expects Twitter's userbase to increase from 217 million (in December 2021) to around 600 million in 2015, and 930 million by 2028.
By and large, Mr Musk has kept exact details of what he has planned a secret, only saying that "big things are in store" when pressed last week.
Other developments included increasing Twitter's workforce, hiring new engineering talent for improved software programming and the unveiling of a mysterious new product labelled "X".
If Twitter acquisition completes, company will be super focused on hardcore software engineering, design, infosec & server hardware https://t.co/m2HseK0TXl

— Elon Musk (@elonmusk) May 6, 2022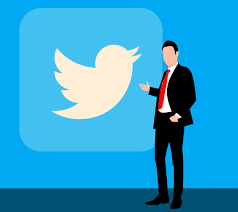 Mr Musk's business model means the company will no longer rely on advertising as less than 50 per cent of its revenue, requiring a $US15 million payment from a partnered business in 2023 and a mysterious $US1.3 billion payment arriving in 2028.
After Twitter's board agreed to the Musk takeover a fortnight ago, the entrepreneur responded by selling around $5.6 billion of Tesla shares, before declaring that there would be no more Tesla stock being sold.
Mr Musk has been a vocal exponent of free speech, even polling Twitter users on his personal account back in March as to whether the platform adhered to allowing a functioning democracy.
"For Twitter to deserve public trust, it must be politically neutral, which effectively means upsetting the far right and the far left equally," he wrote in one post.
It hasn't all been smooth sailing for the billionaire after leaked Slack (a business communication platform) messages showed current Twitter employees worrying or complaining about the potential control Mr Musk would have over the content direction with the platform, although it is unclear what exactly how hands-on his role will be.