Continuing the recurring theme of keeping his name in the headlines following his acquisition of Twitter a fortnight ago, Elon Musk has now publicly stated he would reverse the social media platform's permanent ban on former US president Donald Trump.
The Tesla CEO was speaking virtually at the Future of the Car summit (which runs until May 12) in London, when he was asked about the recent $US44 billion purchase of the popular social media platform.
In line with his freedom of speech views, the 50-year-old said that under his stewardship, permanent bans on Twitter would only be reserved for automated bots, spam accounts and false information outlets.
He also said that Mr Trump's ban was "morally wrong and flat-out stupid".
"I think that [banning Trump] was a mistake because it alienated a large part of the country and did not ultimately result in Donald Trump not having a voice," Mr Musk said.
"So I think this may end up being frankly worse than having a single forum where everyone can debate.
"I guess the answer is that I would reverse the permanent ban."
Breaking News: Elon Musk said that if his deal to buy Twitter closes he would "reverse the permanent ban" of Donald Trump, calling the decision to block him "morally wrong." https://t.co/12r8gOAJMq

— The New York Times (@nytimes) May 10, 2022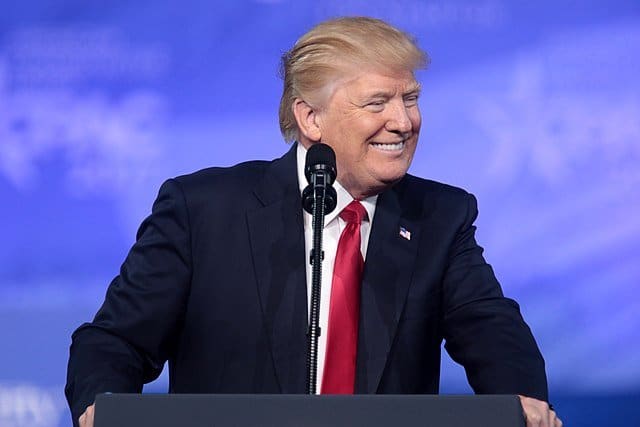 Mr Trump was banned under Twitter's "incitement of violence" protocols after the then-President urged his followers to march to the Capitol and "fight like hell" in January 2021.
He had accused the election of being "stolen by emboldened radical-left Democrats", which led to approximately 2500 people marching to the home of Congress and rioting.
Five people died in the ensuing attack, causing widespread outrage, and making Mr Trump the first officeholder in US history to be impeached twice.
Mr Trump eventually lost the presidential election to incumbent Joe Biden, with his final day in office being January 20, 2021.
Twitter responded quickly, announcing a permanent ban for Mr Trump, who in response said he had no intention of rejoining the platform if his ban was ever overturned.
Mr Trump told Fox News last month that he would instead focus on his own platform Truth Social.
"I am not going on Twitter, I am going to stay on Truth," he said.
"I hope Elon buys Twitter because he'll make improvements to it and he is a good man, but I am going to be staying on Truth."