A Chinese surveillance ship has been located off the coast of Western Australia, confirming Defence Minister Peter Dutton's assertions last week that China would have an increased presence in Pacific waters.
The surveillance ship was spotted nearby a secret naval operation base that supports allied submarines and other navy technology.
Mr Dutton said that the vessel was being closely monitored by the Australian Defence Force (ADF) as it sailed past Exmouth, about 1300 kilometres north of Perth.
The defence minister said that Australian surveillance teams had been covering the ship's whereabouts for the previous "week or so".
"Its intent, of course, is to collect intelligence right along the coastline," he said.
"It has been in close proximity to military and intelligence installations on the west coast of Australia."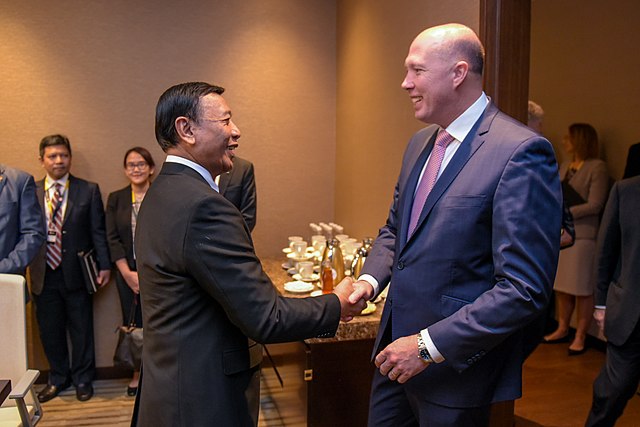 Relations between the two countries have soured since the beginning of the COVID-19 pandemic, to the point where Prime Minister Scott Morrison said that a Chinese military base in Solomon Islands would mean a "red line", widely interpreted as a veiled military threat.
Australia made the relations line abundantly clear this week by not inviting China to the Sea Power Conference, currently being held in Sydney.
Mr Dutton also denied he was making the information public to fearmonger people over national security concerns, or drum up potential votes ahead of the federal election.
"I think people understand the difficulty, the reality, of the Indo-Pacific at the moment, the acts of aggression from the Chinese leadership and from the Chinese government," he said.
"I think Australians deserve to know what is taking place and it is a repeat of a previous practice where we have made the public aware of these activities before."