A young boy has tragically died after being trapped under approximately two metres of sand at Utah's Coral Pink Sand Dunes State Park, authorities say.
The boy was identified as 13-year-old Ian Spendlove of Santa Clara, California.
Spendlove had been digging a tunnel at the state park when it "unexpectedly collapsed" on him at around 5.30pm local time on Saturday, when rangers and sheriff's deputies were alerted to the calamity and rescued the boy 25 minutes later.
They discovered the boy had a pulse and promptly administered CPR before he was transported to the Primary Children's Hospital in Salt Lake City.
Spendlove never regained brain activity and was tragically declared dead on Sunday.
"Park rangers believe he had been digging a tunnel in the side of a sand dune when it unexpectedly collapsed with him inside," park spokesman Devan Chavez said.
"The Utah Division of State Parks extends our condolences to Ian Spendlove's friends and family impacted by this tragedy."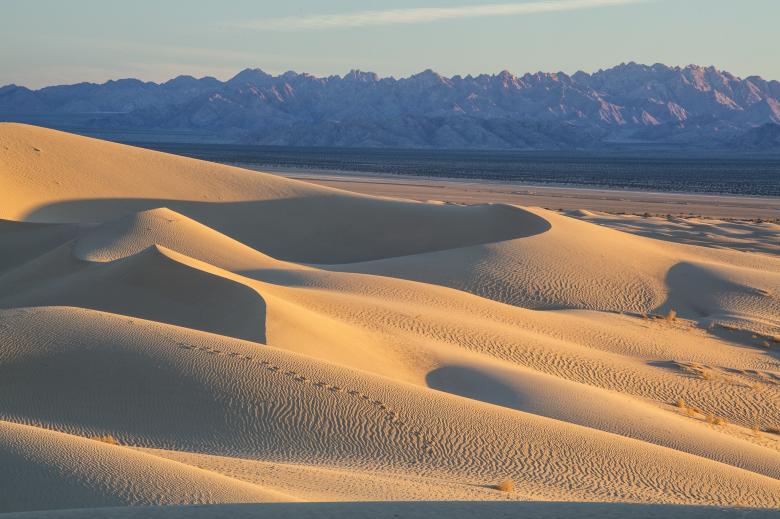 The iconic dunes at the park are estimated to be between 10,000 and 15,000 years old and are created by the erosion of coral pink sandstone.
This is alleged to be the first incident of its kind at the park, with the only similar occurrence happening about 80 kilometres away at Snow Canyon State Park in 2012, when a teen died after being trapped underneath a dune.
Chavez urged visitors to be safe by wearing helmets or life jackets.
"Always recreate with a buddy or someone who can help you or go and get help [if something happens]," he said.
"And always let someone away from the area know where you're going and what your plan is."
An investigation into the incident is ongoing.