Queensland Health Minister Yvette D'Ath has today admitted that the state's hospital system is not adequately coping with the sheer weight of numbers, and there are now fears that the incoming flu season will only make matters worse.
Queensland's health department has been subjected to heated criticism from the Opposition and medical professionals over the current ambulance ramping and hospital wait times.
The main problem being cited is "access block", which occurs when a patient is admitted to the emergency department but then cannot leave due to there being no available beds for treatment.
Ms D'Ath said that the problem was due to "other factors that we cannot control".
"When you can't afford private health insurance, when you can't get into private specialists, when you cannot access GPs, when you cannot get an NDIS (National Disability Insurance Scheme) package, when you cannot get the support you need in aged care, you turn to the public health system," she said.
"We have 520 long-stay patients who do not require medical care in our hospitals today who need a NDIS or aged care package."
According to the government, there are over 1600 health employees in isolation due to COVID-19, which is understandably causing severe understaffing issues.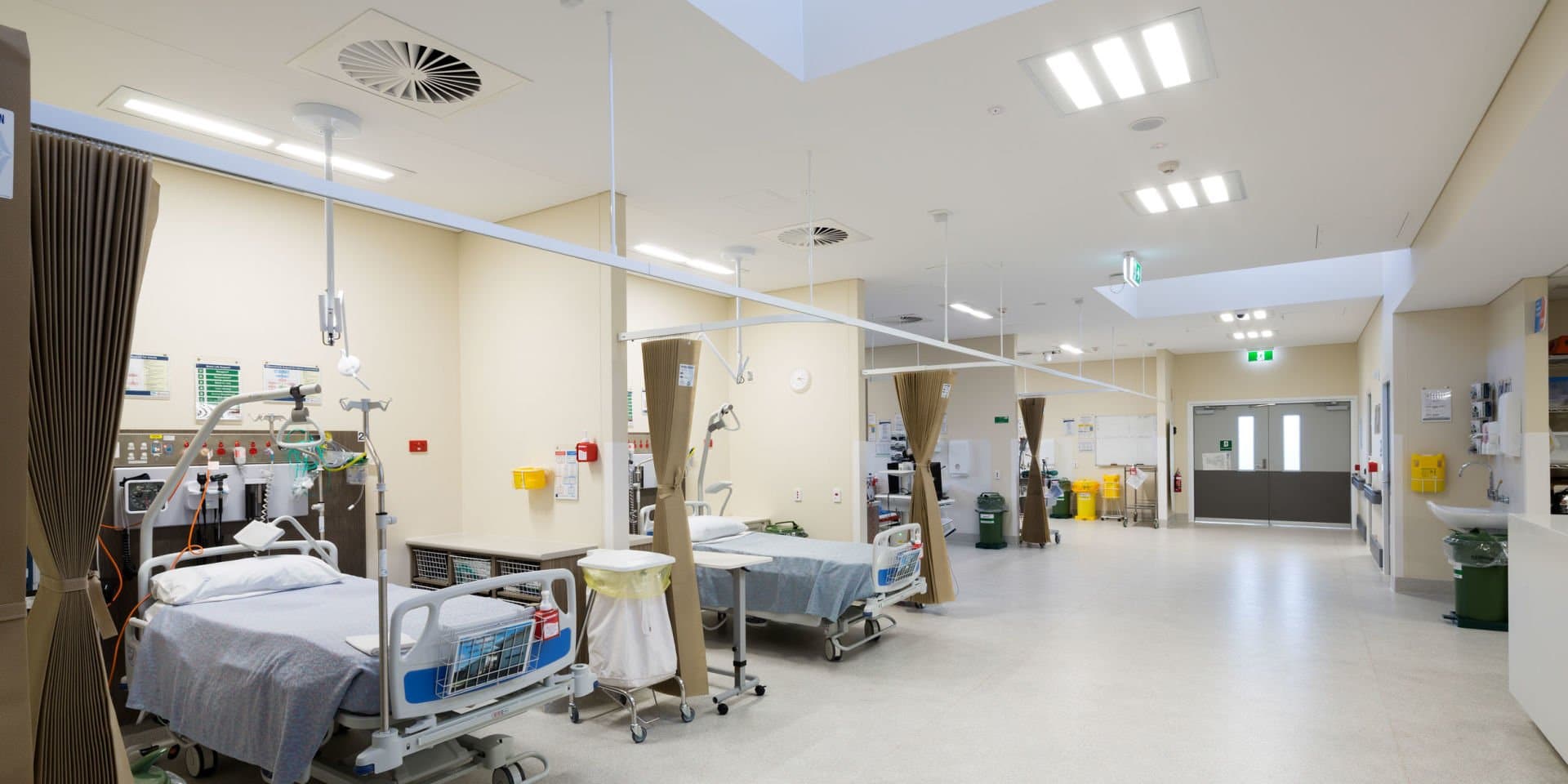 Queensland Health's acting chief operations officer Dr David Rosengren was concerned that there had been a surge of flu cases over the last couple of weeks, putting an extra strain on an already heavy burden.
"We are worried … we haven't had a flu season in Queensland for a couple of years," he said.
Opposition Leader David Crisafulli tweeted about the current health crisis earlier today, calling the situation a "grave chapter", and calling for Premier Annastacia Palaszczuk to act.
"COVID was that added pressure on the health system, but it's been over half a decade in decline and we have now reached the situation where experts are telling patients and staff to come forward and tell their stories," he said.
"We absolutely need more resources … more beds, more doctors, more nurses."
Mr Crisafulli said that his solutions included launching real-time data for emergency departments, streamlining triaging when patients arrive at hospital, empowering frontline staff and investing in more beds.
"The system is buckling under the pressure of poor planning"

Queensland Opposition Leader @DavidCrisafulli says the state's health system is facing a major crisis, with already under-pressure hospitals facing extreme demand. pic.twitter.com/YPhik02sRO

— Sunrise (@sunriseon7) May 17, 2022
Both parties agreed on a "shared responsibility" with assistance from the federal government.
"We need investment and Commonwealth health funding in aged care, in NDIS, in private health insurance and we need more support for GPs," Ms D'Ath said.