Archaeologists made the discovery in the ancient city of Saqqara with this latest find revealing more about the lives of ancient Egyptians.
In 2021, researchers from the University of Warsaw were working on the excavation of a tomb when they all of a sudden came across another that was adorned with hieroglyphs. Studying it closer they were able to decipher that the tomb belonged to an extremely important person.
Expedition director Associate Professor Kamil O. Kuraszkiewicz detailed what they discovered.
"The dignitary bore the name Mehjetju and was, among other things, an official with access to royal seals, that is sacred documents [and was also] an inspector of the royal estate and priest of the mortuary cult of King Teti.
"This means that he most likely lived during the reigns of the first three rulers of the Sixth Dynasty: Teti, Userkare and Pepy I, and thus at about the same time as Merefnebef."
Carrying out further examinations, Egyptologists realised that the 2300 B.C.E tomb was incomplete. Something excavators were intrigued by, noting his high status would have meant he had the most skilled artisans to build and craft the reliefs of the crypt.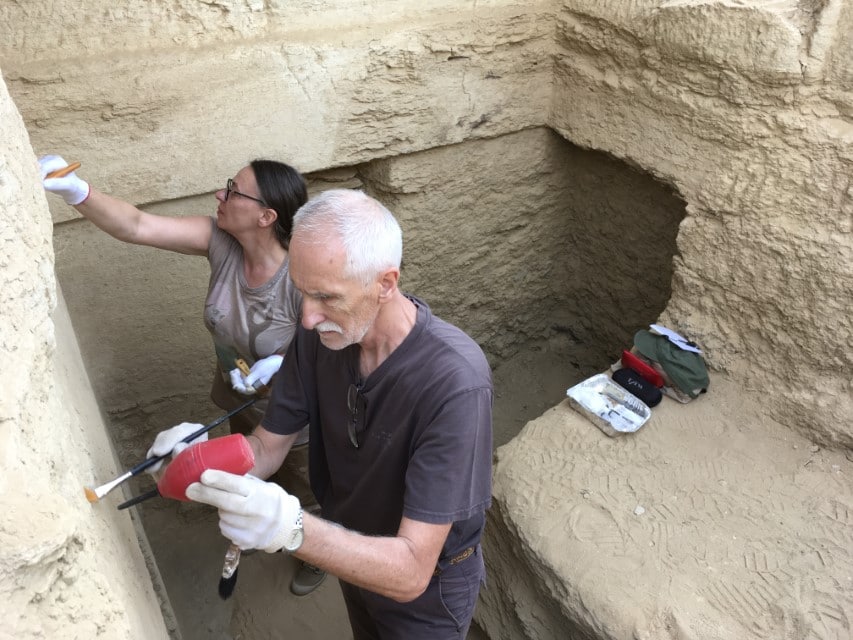 Moreover, archaeologists didn't find any polychrome on the outside, which is the practise of decorating architectural elements and sculptures with colours according to the Metropolitan Museum of Art.
"It is possible that it was never created because the decoration of the chapel was not completed. The side walls of the entrance have no relief decoration, just figures painted in black ink on lime plaster," said Associate Professor Kuraszkiewicz.
He says these acted as drafts for the polychrome that was to come, citing that "sacrificial animals" like cows, oxen and ibexes were depicted. Although plans are in place to begin exploring the inside of the tomb later this year, Kuraszkiewicz said they have a theory as to the conditions.
"If he had not been buried there, the tomb would most likely have been taken over by someone else. The decoration is unfinished probably because the investor died before the work was completed and was buried in the hastily finished tomb."