Well-renowned Australian fishing brand Alvey Reels has sadly announced it will cease operations after 102 years in business, citing increased cost pressures.
The family-owned, Queensland based company has been in Carole Park since 1978 and is highly respected amongst the Australian fishing community.
Founded by Charles Alvey in 1920, the company still has some of his direct descendants working on the front lines.
"After announcing in 2019 that Alvey Reels was going into its centenary year of 2020 with a bright outlook and emerging global markets, Alvey Reels has seen significant export market growth, product innovation and expansion," owner Con Athans said in a statement.
"The ability to source raw materials together with drastic cost increases, significant and increasing domestic and global supply chain logistics issues, and coupled with COVID-19 staff shortages, Alvey Reels has made the difficult decision that production at the Carole Park facility is no longer sustainable, and to cease manufacturing effective 30th June 2022."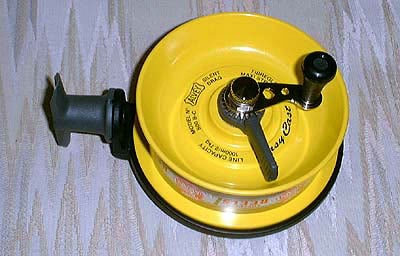 The company still has significant stock to get rid of and is planning a "structured sell" for Australian fishermen keen for a bargain.
"We anticipate running with warehouse/dispatch with current stock on hand, which will carry us through to January or February 2023, but we will not be able to remain open after this time," Mr Athans said.
The iconic sidecast reels produced by the company are known for their durability and will be available for at least another six months.
Phones at the company's headquarters will now be diverted to an answering machine service as they prepare for closure.
"We at Alvey Reels deeply regret this difficult decision, and whilst we commit to supplying as many of our products as we can for as long as we can, our immediate priorities are our loyal staff, our dedicated retailers and passionate supporters and customers," Alvey said in a statement.
"On behalf of the Alvey team, we thank you all for your 102 years of support."